Laptops have redefined computing. We can now take computers, many of which are the power equivalent of desktops, wherever we want to do the work we need to do. They give ultimate computing freedom to us. There are all kinds of things you need to consider when purchasing a laptop, and it totally depends on what kind of user you are. Perhaps you are a web developer, or maybe you need something simple for the office? This article can help you in this regard and show you how to customise what you buy to your exact specifications. You may have already considered some points, but consider these and see if they can influence your decision. There are all major aspects of a laptop you may not yet have considered.
Go Rugged 
A ruggedised laptop can be great if you are always on the go or operating in environmentally unstable locations. Such as on the beach, where sand can prove problematic or perhaps on a construction site. Maybe you are outside a lot which means carrying it around over rough terrain where a drop would hurt a normal laptop. You could go half way, and get something like a military grade SSD built into your standard laptop so you know it will always retain key data if something bad happens to it. Assess what you need it for and whether ruggedized components will be a benefit to what you do. They can save you some annoying situations by ensuring your laptop stays alive.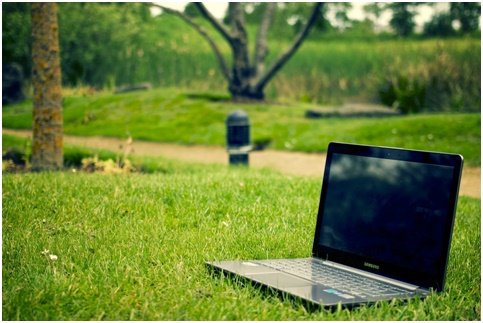 Graphics Card 
Getting a laptop with a decent graphics card built into it costs more money, but it handles certain things far better. If you like gaming then a decent graphics card is a must. It can let you play current games on decent spec, depending what you use. If you are content with casual gaming, go for something with an NVIDIA gtx 940/50. It will get the job done and is of the cheaper ranges. You can of course get better than this too. Graphics cards help with other jobs like complicated graphical software and development suites such as CAD software. They can really make the difference but it all depends on what you want to do with your laptop. You don't need this if you use it mainly for writing up documents and browsing the web.
Battery 
If you are away from power you need to get a laptop with a great battery. Or, buy a different battery for your laptop. A battery that lasts way longer. If you go out and about a lot and still need extensive use of your laptop you need to buy one with good power holding capabilities with software that does well in saving power. Consider keeping an extra battery with you at all times just in case. Using precaution can help you if the worst happens. Some laptops are far better at power conservation than others. Do your research and get something that will last a decent amount of time without being plugged into a power source.