Digitalization is rapidly becoming the order of the day. The revolutionary world of Mac introduces the Cisdem OCR Wizard; this is a powerful tool used for scanning, editing and saving files in an editable format.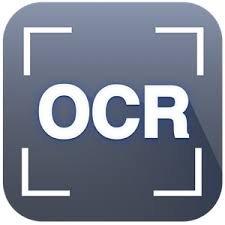 OCR Wizard: Who Needs It?
Students who have projects and have strict deadlines need this app. If you want to save time during data collection for your project, this app will come in quite handy.
Office professionals will also find this app very useful when sharing reports and other office related documents with other colleagues. Cisdem OCR Wizard quickly turns any scanned documents in the office into editable text-based files that are easily searchable.
Anyone who needs to turn any form of hard copy document into text needs the app. Turn photos and PDF documents into the file format you need be it editable text based formats, image formats or even just as scanned.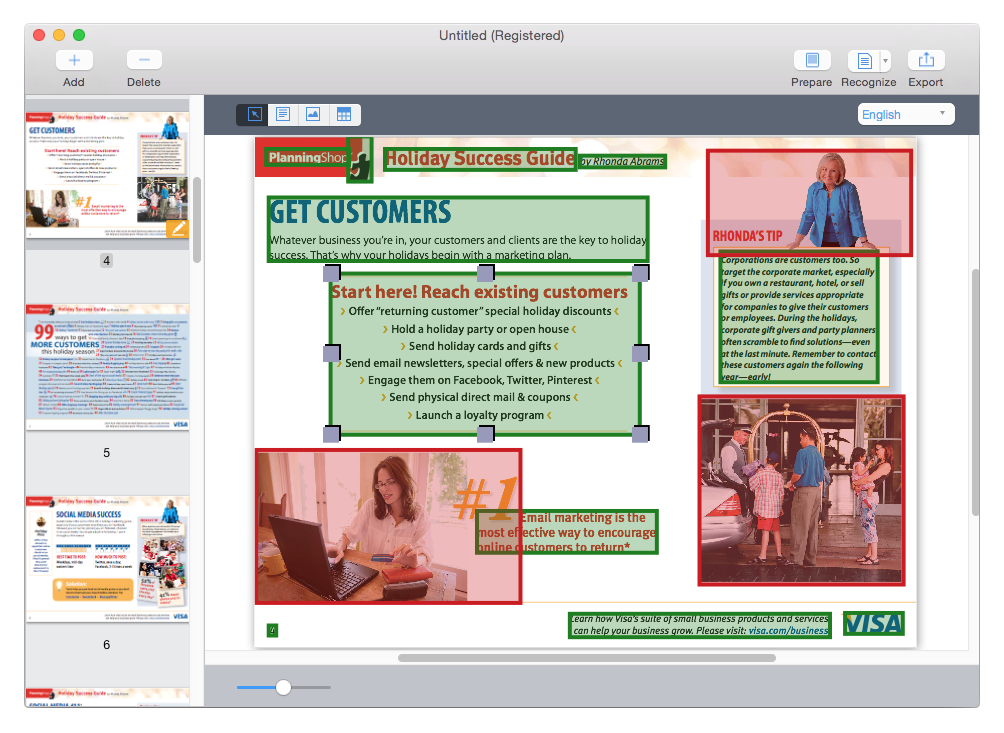 Key Features:
Editable and Searchable Capabilities
Do you have piles of scanned documents that you would like to archive in an editable way? The Cisdem OCT is going to be just what you were looking for. The app allows you to easily convert your documents to editable copies. And the beauty of it all is that the copy looks exactly like the original copy. This is the best way to store your files for a long time. Museums and libraries can now archive their documents easily without having to retype anything.
Corrections
Everyone wants a beautiful photo that goes hand in hand with the social media craze. Well, however distorted or unprofessional your photo looks, the Cisdem OCR Wizard turns it into the perfect shot you were yearning for. With it, you can:
Rotate
Crop
Invert
Adjust – brightness, contrast, saturation and sharpness
It works like a professional editing tool that allows you to play along with your photo until you get your desired results. The end result looks like work done by a professional all thanks to the app.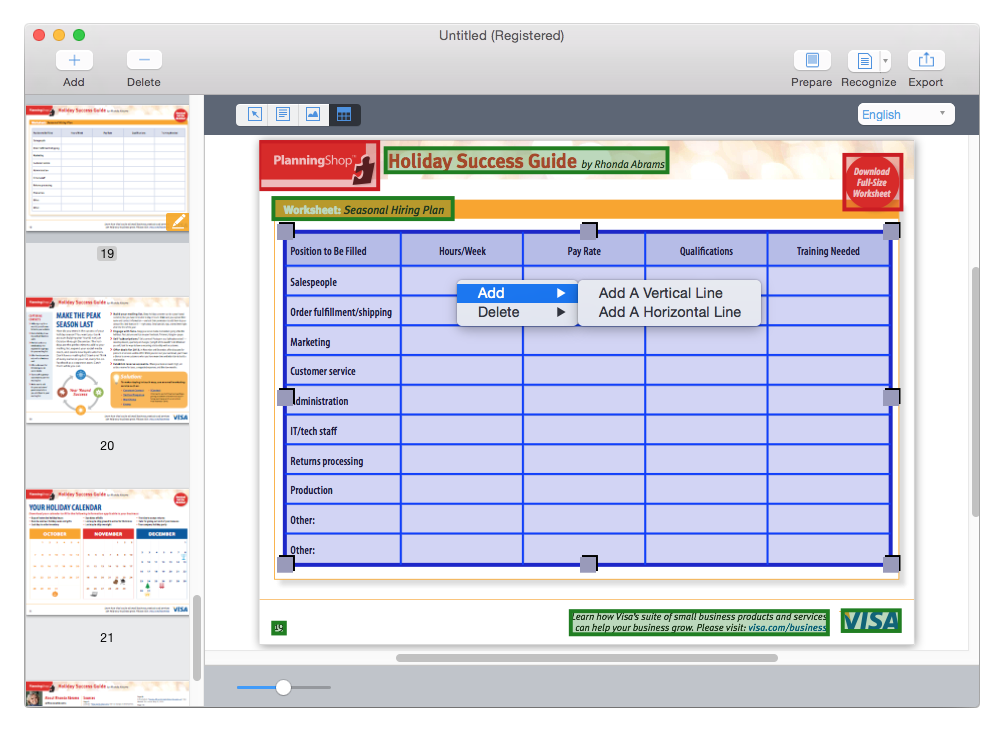 Conversion
Many people in the business field, the education field and even those at home are looking for ways to make their work easier when it comes to transforming documents from one format to another. If you are one of them, the Cisdem OCR Wizard has come to your rescue. It does all the conversion work for you. All you need is the original document and you are good to go. It will take you just a few minutes to convert documents to:
Document formats – PDF, DOCX, DOC, RTFD, HTML, EPUB, FB2, ODT, TEXT, PPTX, ALTO, PAGES, etc.
Image Formats – JPG, GIF, PNG, BMP, TIFF, etc.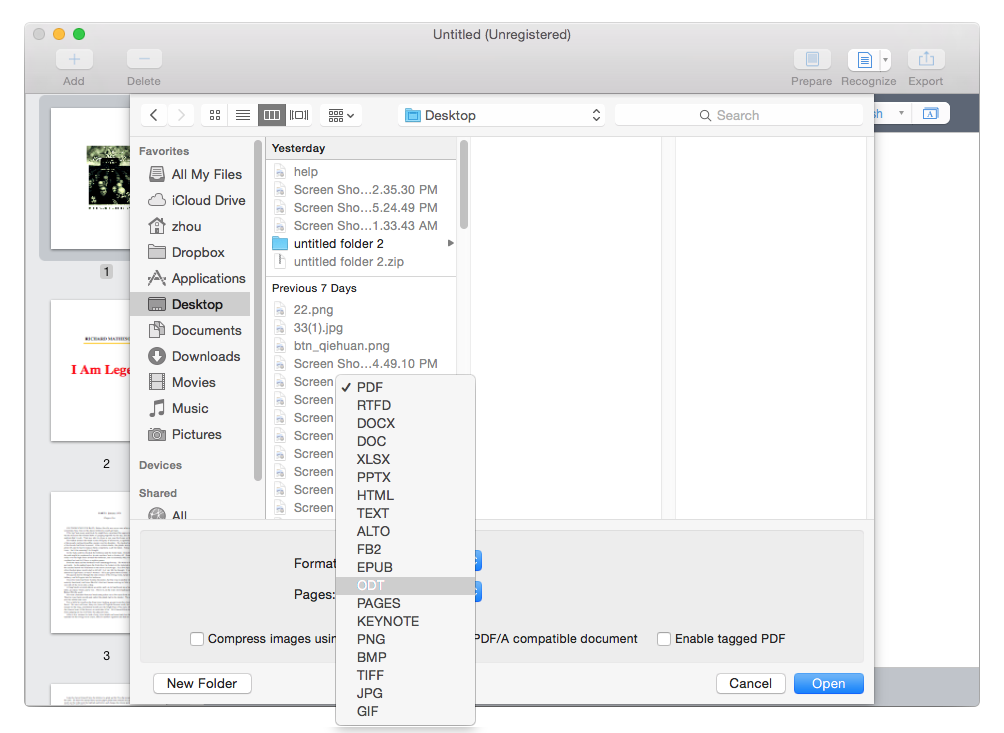 Picture Recognition
Are you a busy businessman and wherever you go you receive all types of business cards? Well, with the Cisdem OCR Wizard, you no longer have to spend alot of your time typing every single field in your Mac Address Book. The tool has a recognition functionality which accurately recognizes all the business cards' information. It works even better if the business card has a photo. After recognition, it can:
Add details directly to your contacts, messages, Airdrop and even mail.
Export to CVS
Export to vCard
Region Marking
Enjoy the region marking capability of the Cisdem OCR Wizard, thanks to a special feature that automatically analyzes the content in question and marks different regions with different colors depending on the part's nature.  Mostly, texts are indicated by colour green, images with red and tables with purple. Once this is done, you can easily edit the document according to your preference.
The OCR works in such a way that it gives options depending on what you need.  Once the detection is complete, your job of adjusting can easily be done manually. The two basic modes that are available for the OCR are:
Document mode
Business card mode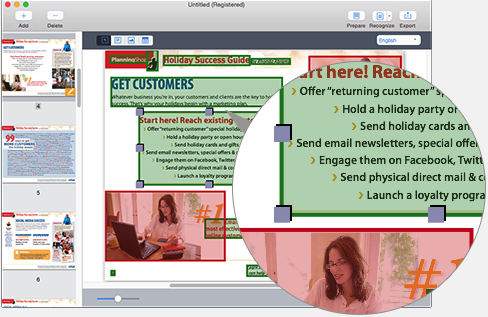 Benefits of the Cisdem OCR Wizard
Better Productivity
If you are a Mac user, you no longer have to worry about the lengthy processes that are involved with manual data entry. Normally, the retyping work consumes a lot of time and has alot of typos and errors. With Cisdem OCR Wizard, this is a thing of the past. There are fewer mistakesinvolved with the app. It is also very time saving, leading to more work being produced at a shorter time.
Easy Accessibility
Have you ever thought of sharing a paper document exactly the way it is, but with some twists such as being edited by anyone and shared through any form of media? Well, Cisdem OCR Wizard allows you to share multiple copies of the document to different people anywhere.
Easy Conversion
Conversion of documents has never been this easy. You can even convert paper books that you have scanned into text-based e-books. You can also edit the e-books and share with others to make any adjustments where necessary.
Conclusion
Cisdem OCR Wizard will increase your productivity and save you a great amount of time. It is an all-in-one productivity tool that does all the work for you efficiently and accurately.
Click Here to Download Cisdem OCR Wizard