Nowadays, the app universe is populated with scores of communication options. Users are strongly trending towards video chat functionality, for many reasons. Video offers face-to-face communication in real time. This is inherently appealing to every one of us, on multiple levels. 
Unlike text messaging which largely restricts communication to words and icons, video chat functionality brings a smorgasbord of options into play. Multiple audio-visual elements can be incorporated into video chat functionality, including special effects, text messaging, movie clips, et cetera. 
A caveat is in order: Not every video chat app warrants a top-tier ranking….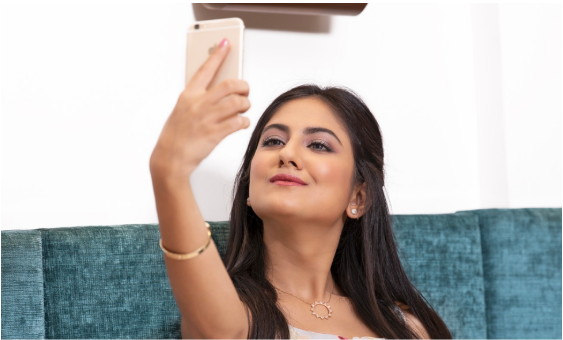 Source: Pixabay No Attribution Required
Some Popular Chat Apps Are Not So Safe 
Some of the most popular apps on the market such as Snapchat, Instagram, and TikTok certainly have their merits, but they are not without their shortcomings. Recently, sheriff deputies in Sarasota, Florida published a list of apps that predators routinely use to target children. Not surprisingly, many of the world's most popular chat applications made the top 10 listing. 
Snapchat

features video functionality which disappears, but recent advancements allow users to view content for up to 24 hours. Location sharing can also be a security problem. The lack of verification protocols makes it easy for fake personas to masquerade as children. 

TikTok

was also listed as sketchy by sheriff deputies. This chat program allows its users to post videos and share them with others. However, there are limited privacy controls, and users are routinely subjected to online bullying and harassment.

Kik

is another app which has law enforcement authorities concerned. Anyone can contact minors using this app, and sometimes this can be done anonymously. This app is routinely used to bypass conventional text messaging and people can have unlimited access to other people anytime, anywhere in the world.
Clearly, app developers have a long way to go to win the trust of law enforcement authorities, parents, and users. Facebook remains a dominant force in the video chat scene, but even this juggernaut has faced a torrent of criticism over its privacy policies. Millions of users have abandoned Facebook, and switched allegiance to other social media channels.
Law enforcement sees things through a very different lens. Their goal is to prevent unlawful use
of applications vis-a-vis child endangerment, misrepresentation, and intimidation. For the rest of us, it's important to take note of these flaws, security concerns, and shortfalls. There has to be a better option than what's out there, and Say could be it.
What Makes the Say App Different to All the Others?
Say LLC created a powerful video chat app designed to allow users to enjoy meaningful connections with friends, family, and loved ones. The Say app is a great way to power up and communicate with group members via video. 
The designers, developers, and creators dispensed with the notion that traditional text messaging is the way to go. With Say, it's all about authentic, multimedia video content in real-time, or via recorded messages. Network connectivity is easily done at the click of a button. Whether it's 2 group members or scores more, the app can easily accommodate its members.
Another big plus is that there are no annoying advertisements populating the screen, or encroaching into your private life. The video broadcasting capabilities of this app are extraordinary, with full screen functionality, crisp audio, and HD visuals. 
Whether you're celebrating your high school graduation, a raise at your job, a child's christening, or an overseas trip, Say is a trusted companion app which brings all the important life experiences to all of the people who matter, in real time.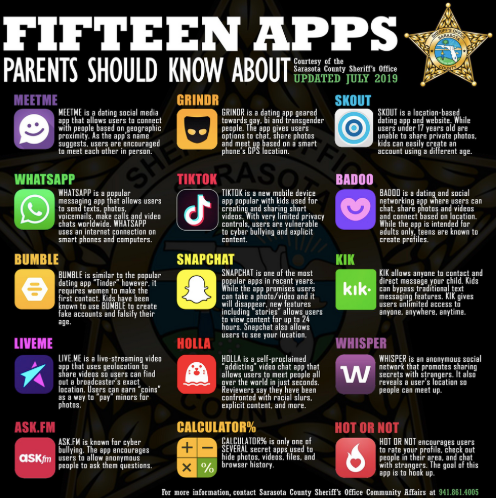 Source: Sarasota County Sheriff's Office
The mobile functionality component is another feather in its cap. With Say, all that's needed is the app – no special equipment. Your smartphone is your video broadcasting system for private or group conversations. The creators went back to the basics of what works. Video messaging cuts out much of the noise we now see in social media. 
Things like animated facial features, superimposed special effects, augmented reality and other unnatural tools only serve to detract from the veracity of the message. The authenticity of Say is its most appealing feature.
Another big benefit is the safety component. The only people who can communicate with one another on the app are those who have been invited to the group. This means that all of the participants are known to one another. 
Underage group members needn't worry about improper advertisements since there aren't any. Say also allows users to store memories in video message format, or to send pre-recorded messages to group members – users have all the say with this app.