So, you've done the research and you know you want to convert your dumb home into a smart one. Where do you go from here?
There are so many products to choose from, from smart light bulbs to smart appliances, things can be confusing when you dive in.To begin, what part of your home or appliance should you convert first? Do you need to buy several products at once? Do all products have to be from the same brand or can you cherry pick? What is compatible and what isn't? Do you need anything besides a smartphone or computer to interact with these devices?
If any of these questions have crossed your mind now or in the past, keep reading. We're going to answer some them, and then explore the best place to start your smart home conversion.
Where Should I Start?
To be perfectly honest, it doesn't actually matter where you start. Sit down and decide what device(s) you would like in your home first. The biggest factor when picking out these products is the convenience they offer.

For example, a smart garage door opener allows you to remotely control your garage and check its status. If you forget to close the door when you leave, you can do it from a mobile app on your smartphone. If a family member or friend opens the door to borrow tools, you will get a notification on your phone. There are several other things it can do, but you get the picture.
You could start by installing a smart garage door system if that seems appealing to you. If you have no need for such a thing, you could look into something like a smart video doorbell, or smart lock instead. It just depends on your personal preference.
Do You Need to Buy Several Products at Once?
The answer to this question really depends on what device(s) you are planning to buy or install. For the most part, no you do not need to buy several things all at once. However, some devices will require a hub or central unit in order to function.
The Schlage Connect lock includes a smart deadbolt system and touch-based access pad. You can either unlock the door with a conventional key, or you can enter a pin-code. It can be used as a smart lock – meaning you can open it with an app on your phone – but to do this you need something like the Wink smart home hub. The hub allows the lock to connect to your local Wi-Fi network and access the internet. This access is what allows you to lock, unlock, and check its status from anywhere.
Keep in mind, you do not have to purchase the Wink hub to use the Schlage lock like normal, but if you don't you won't be able to use the "smart" functionality.
This particular scenario is exclusive to the Schlage lock we are talking about. Not all smart locks have this requirement, as there are many, each with their own feature set.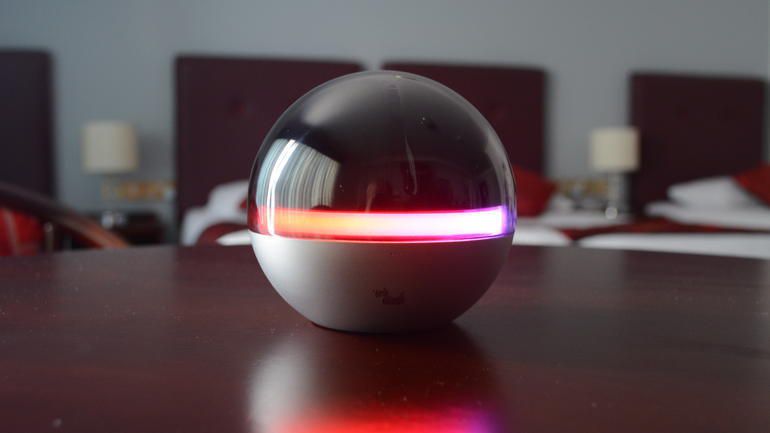 Do All the Smart Home Products Have to Be from the Same Brand?
Yet again, the answer to this question depends on the device(s) you have in mind.
Primarily, no, you do not need to have smart products from the same brand. Your smart garage door, smart video doorbell, and smart door lock can all be from different companies. You can also control them from a single app – or several – with a system like the Wink home hub or Apple HomeKit.
The main concern is whether or not these devices are compatible with one another. It is possible to buy two separate devices that cannot and will not sync. Sadly, the only remedy for this problem is to do your research before you make a purchase.
There are places where you can find easy-to-read compatibility charts. The easiest way to find compatible products is to start with one and look at neighboring devices. For instance, if you go to the Wink website you can find a variety of devices that work with Wink. The same is true of Apple HomeKit, and Nest products.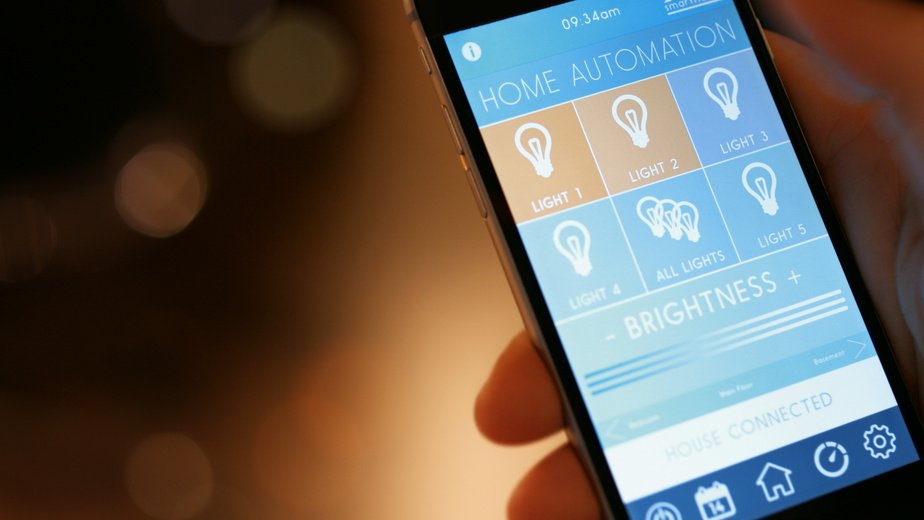 What Do You Need to Control These Products?
All you need for most devices is an Android or iOS smartphone, which you probably already have. Some will allow you to control or interact via a web interface, namely, you see this functionality with Wi-Fi security cameras.
A lot of times there are optional control panels or systems you can purchase. The Nest smart thermostat, for instance, can sync up with a ton of devices and can control them as you see fit. You can also use things like Amazon Echo – featuring Alexa – to deliver voice commands to your smart home system.
Where Should I Start?
You can start anywhere in your home you like. Pick a room or area that you would like to convert first and work from there.
We recommend starting with either a smart video doorbell or smart home security camera. You can find a list of the best smart home security cameras here.
The reason why we recommend one of these devices to start with, is they give you a good look at how smart home technology will be leveraged in your home. In addition, they tend to be relatively inexpensive compared to some of the other devices you might install.
You could start with a smart lock but depending on which one you choose, that may also require you to grab a hub system.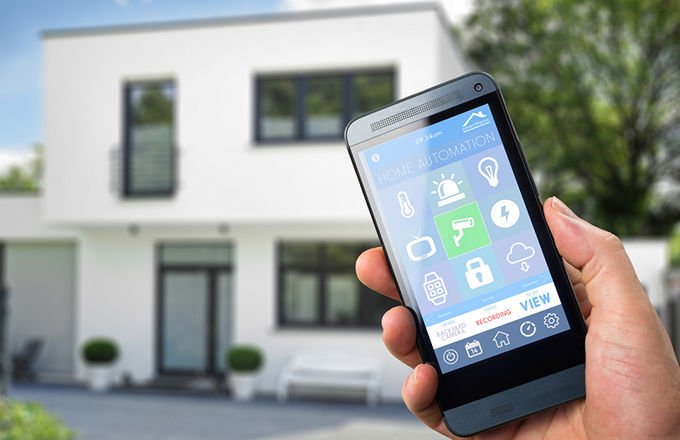 Why Smart Security Devices?
Smart security devices like a video doorbell or Wi-Fi security camera will allow you to monitor and protect your home no matter where you are. You can see through motion alerts when someone is close by, and if an intruder actually does get inside your home the camera will be recording the entire event.
In 2014, only 13.6% of burglaries that took place resulted in an arrest. This is because it is one of the most difficult crimes to prosecute. Once a burglar steals from a home and gets away, they will sell the goods on second-hand markets. It's extremely difficult to track this from a law enforcement standpoint.
But when you have a security camera in your home, you are constantly collecting evidence that can be turned over to the police to catch the burglar. You can even catch them in the act, and alert the authorities before the burglar has time to leave.
Ultimately, we recommend going with a video doorbell or security camera because it can help boost your personal security and protection, and provide a glimpse at what smart home tech has to offer. You can check in via a mobile app no matter where you are. Also, you can receive notifications for motion alerts and triggers.
We believe it is one of the best places to start if you are converting your home.
What do you think? Do you agree? Would you start somewhere else in your home?