In today's competitive world, every business organization wants to be on the top by using minimum resources and maximizing their output. Completing a task in a smart manner with fuller utilization of resources and in a less time period is the goal or every organization to grow more and achieve new heights. The users want to accomplish their tasks effectively. It can be possible in an organization using human resources but if we use a work management tool then it would be more helpful and cost-effective for the organization. To make tasks easier and to increase productivity, there are various tools that can help a business organization to manage their projects and non-projects tasks. Here we are providing a complete guide about Monday.com, a work management tool including how it works and help users to manage the team work in less time period.
What is Monday.com and how it works for an organization?
Monday.com is a tool that simplifies the team work and helps the team to work in a smooth manner by keeping a track record of the tasks and completing the task on time before its deadline. The tool manages workload and projects by organizing them in an effortless manner. The tool helps the team to add members swiftly, assign tasks, customize workflow, and track the progress of their work till its completion. It is a centralized work management platform that boosts productivity among teams and individuals. It can be utilized by an organization irrespective of its size and it can be used in several cases such as team management, for managing clients, orders and production, HR and recruitment, product development etc.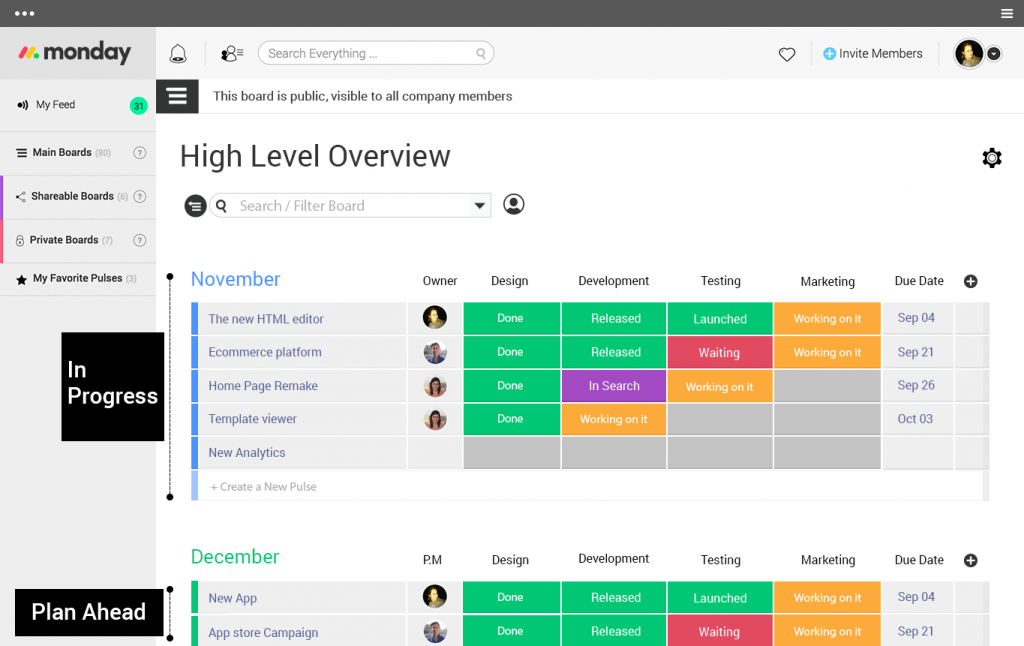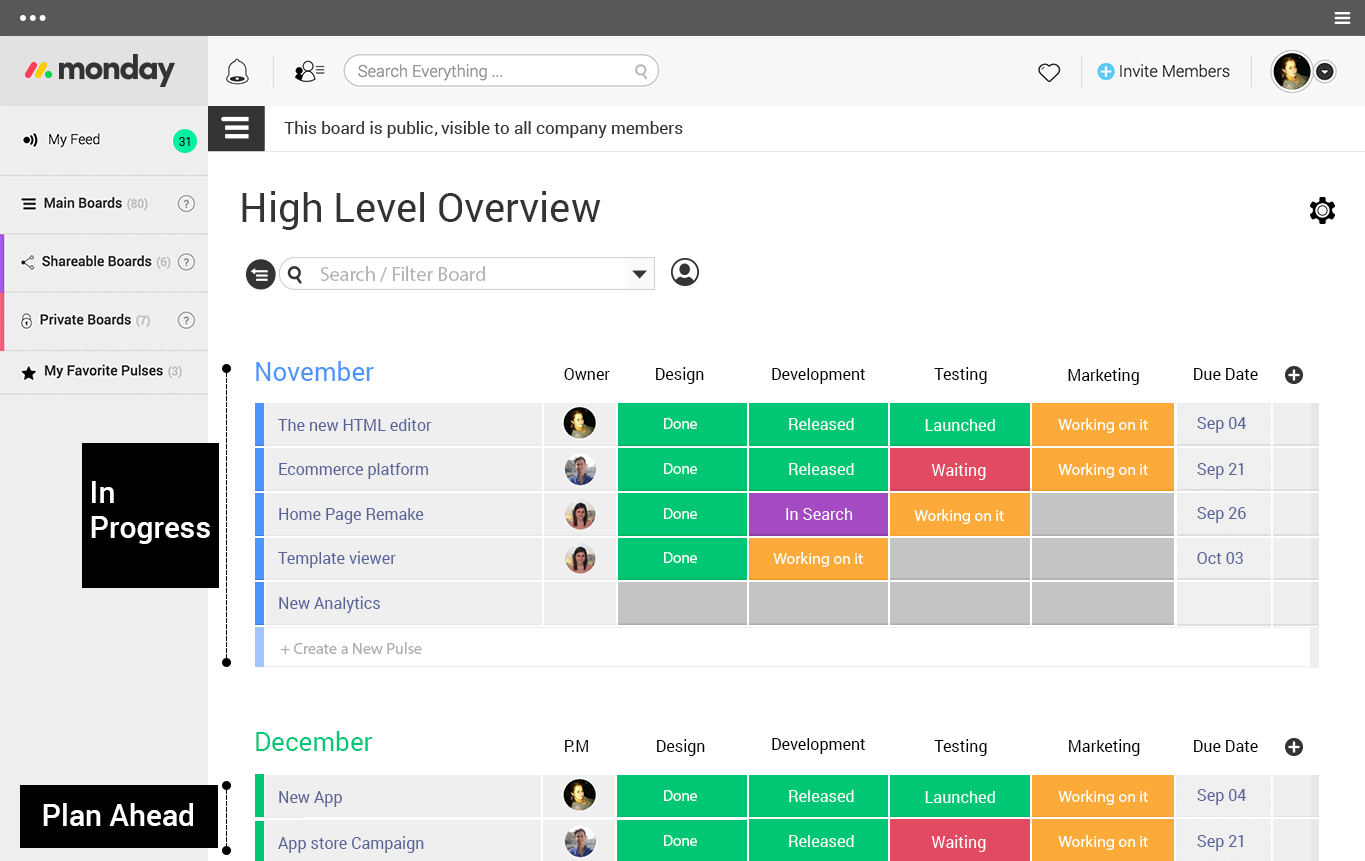 Characteristics and strengths of the software
Simplified Team management tool
The software makes easy to manage the task. It is so simple to operate. To make a team, you just need to send an email to invite members. By selecting a template from the list for the project, the team can quickly start. Moreover, many templates can be simply used for a variety of cases.
Flexible Tool
It is a flexible tool that can be applicable for different type of teams without considering team size. Users can simply manage their workflow irrespective of its nature whether simple or complex. Columns are used to capture and visualize all the information.
Collaboration and Transparency
The application lets you to share your goals and plans with the team. The more the team knows the better they perform. The software leads to clarity to everyone through transparency.
Time saving tool
Let your team enjoy their work in groups. You can simply save a lot of time by not gathering your team for meetings. The tool easily handles all files in one place and makes communication easier.
Task prioritization
Tasks can be set according to their priority and it would be clearly mentioned who is responsible for what. In this way, everyone knows his responsibility and accountability.
Set deadlines
Deadlines can be simply defined with the software. This will help the team to create and assign tasks for individual user with due dates. The software can be used in various cases like project management, team management, sales and business development, etc.
Planning and tracking tool
The software provides multiple options by which users can plan their projects and track the progress. Members of the team can simply go through the details with a calendar, charts, files, maps etc. The software smoothly integrates with services and apps such as Excel, Google calendar, Dropbox, etc.
Let us peep into the software and its complete working
Let's get start with Monday.com that has only few simple steps –
Step 1. Creating a board
First, you need to create a board with any name of your choice. Also, you can select a private board or shareable board. It depends on you.
Step 2. Selection of template
Several pre-defined templates are available or you can scratch a new one and fulfill your needs. You can simply click on "choose template" option to add a template.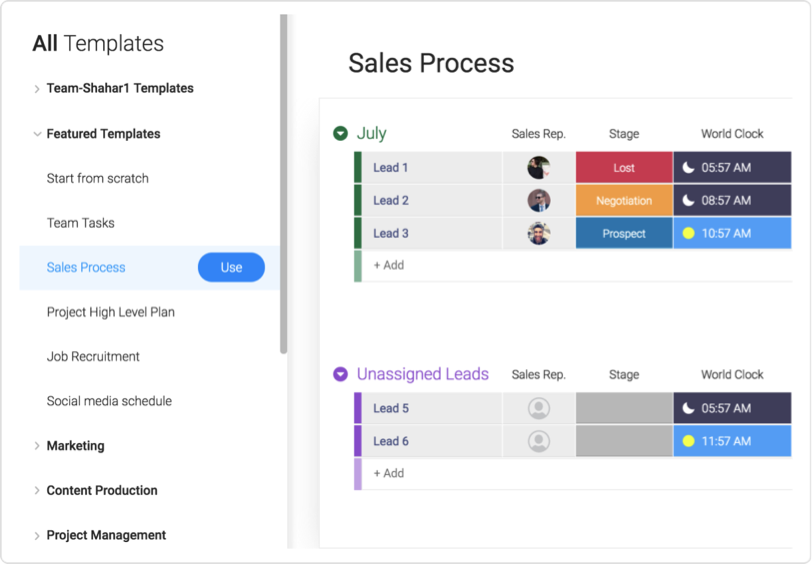 Step 3. Creating groups
Now, you need to create your group. It can be a week, a month or whatever you want. To add a new group, click on Open issues section on the left side and choose "add group" option. A new wizard will open, enter the name of your group and it is done.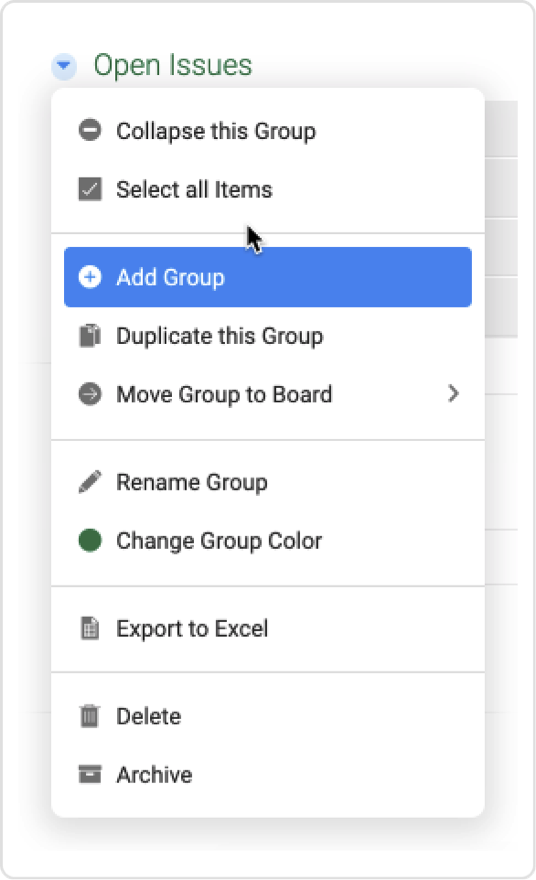 Step 4. Adding tasks
Once you created first board, you can add your tasks. You can add any number of items as per your choice but they should be relevant. Items can be divided into groups to organize them.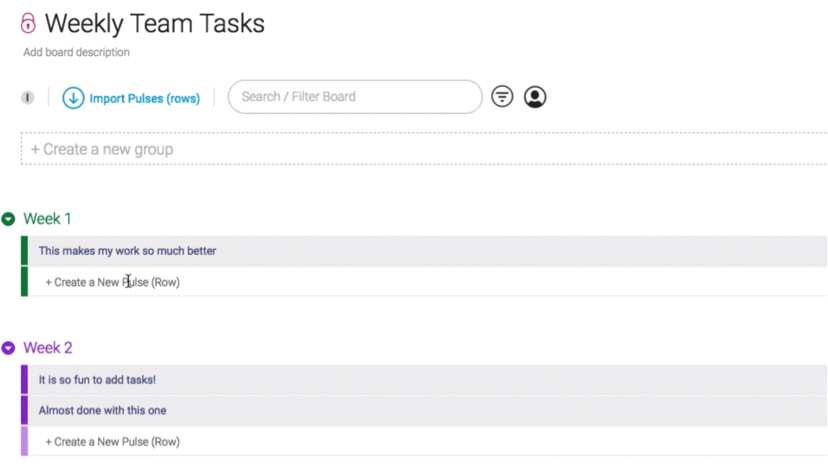 Step 5. Adding columns
Once your tasks are listed, now you need to add columns. Several types of columns are offered by the application. You can check the list and add them as per your requirements.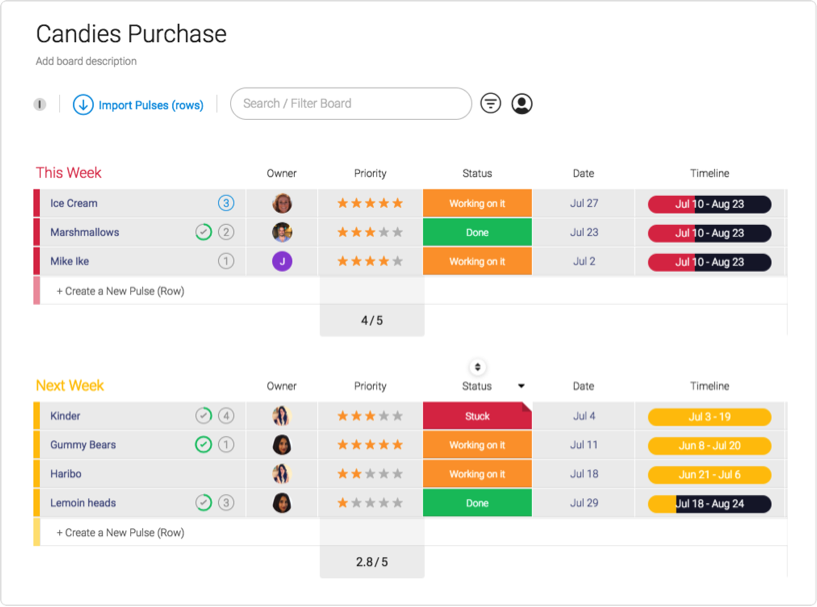 Step 6. Commence things
Monday.com provides transparency to all team members. Click on the "person column" to assign task to the members of your team. The person whom you assigned a task will get a notification that he/she is assigned a task now.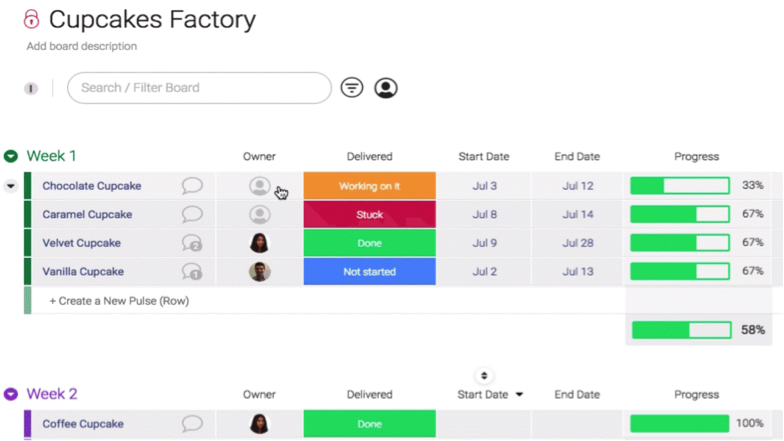 Use the Update section to keep every member aware of the task, updates, questions, etc. You can simply communicate with the team members at one place.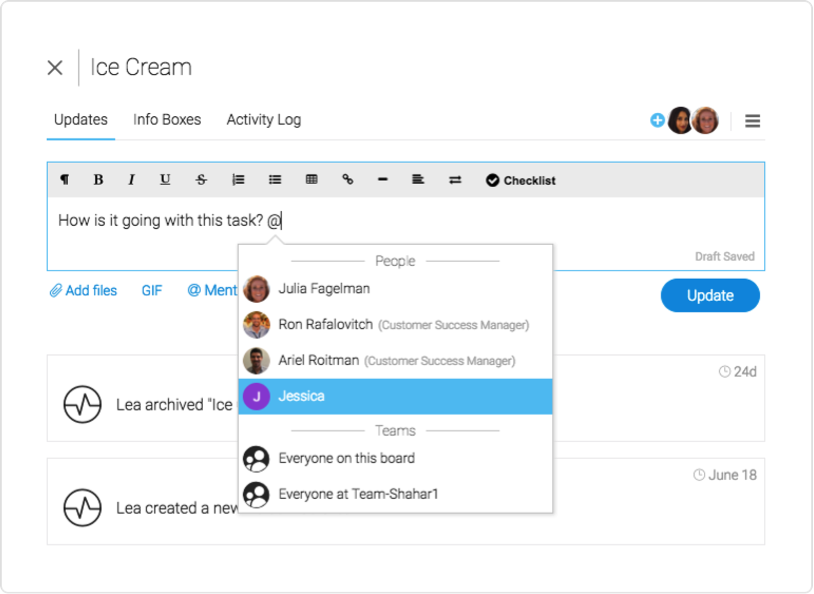 With the subscribe option, you can follow the projects in which you are interested. You can also organize the important boards.
You can get the updates from the board within your personal inbox and in this way, you can't miss any update.
Using the status column, you can mark the progress. A green board indicates all is done.

The Verdict
With Monday.com it becomes a child play task to manage team work together. The software is available in basic, standard, pro, and enterprise edition. You can choose the edition as per your needs. You can practically examine the software with a 14 days free trial. Plus, a technical support team is available to handle user queries 24*7.