If you do not have an Instagram account for your business yet, then you are totally falling way behind the social media wagon. It has a huge monthly active users of 800 million compared to the other social media channels, that is why most brands and businesses have already been setting up their own accounts to boost brand engagement. You might think that creating a new account now may be overwhelming and hard to learn, but it is actually pretty easy to catch on even with the newest Instagram updates being launched frequently. If you want to take advantage of the newest updates on Instagram to boost your business' page engagement or simply increase your brand identity on the platform, then being up to date with the latest trends and features you could use would be highly helpful in managing your business and as well as increasing your brand's Instagram presence.
Influencers and Creators to Increase your Brand Relatability
Instagram is now filled with influencers and creators that build up their follower networks through posting different contents about lifestyle, travel, fashion, work, cooking, baking, and so much more. If you want to target people with the same interests and liking, then the first step you could do for your brand is to have your own or partner with an existing influencer that would help you. With Instagram's newest updates, these influencers and creators would be able to drive not only massive followers and engagement to your brand account, but as well as a potentially huge sales hike. It has been introduced that influencers would already be able to tag specific brands on their posts, but with the newest update, followers would already be able to actually purchase directly from the influencer's post. This opens up a lot of great possibilities for brands to increase online sales by creating and boosting targeted content on Instagram through the help of these influencers and creators who have a huge following to begin with.
IGTV to Boost Viewership and Brand Relatability
 Vlogging has been gaining a lot of popularity the past couple of years and it would be no surprise if more people would switch to following vlogs in the years to come. This is because it is easier to comprehend and much more relatable than reading a ten to fifteen minute long article. With vlogs, viewers and potential customers are able to actually see and be a part of the experience. It is actually easier for them to relate to the experience and appreciate it more. It may have been a struggle to start an IGTV channel due to some technical constraints, but with the newest updates coming in, it would be easier especially because they would also be introducing a horizontal viewing preference. This is perfect for brands showcasing the outdoors or maybe even properties and homes because you would be able to show it clearly with better appreciation than with a vertical view.
Building your Own Brand Identity
One of the most used up features of Instagram are filters – not only for actual Instagram posts, but most often and most especially for Instagram stories. Another great thing to strengthen your brand identity with the new update is that you could actually make your own Instagram story filters. This way, you could inject your brand identity and even come up with promotions that could boost not only brand engagement with your followers, but as well as increase brand retention and strengthen your identity through the social media platform. 
Where Content Matters More Than Likes
Instagram now has been beta testing what could be a new update wherein likes of a post would be hidden from followers, and even from the owner of the post. This is to ease out the pressurized environment built on vanity through the social media platform. Should this update push through, it would allow for brands and businesses to actually create better material in terms of content and a consistent feed. Promotions would not heavily just rely on followers to simply like a post, just because it was one of the promotion criteria. Posts would be really liked because well, the content is really likeable by the audience.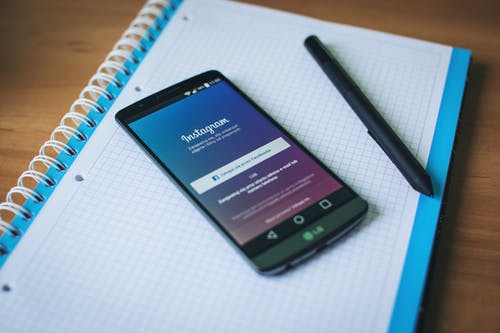 Building a Network
By utilizing Instagram and its newest updates, you would be able to build a network for your brand and your business. The more following you get, the bigger the market you could tap into and the larger conversion of possible sales that you have that drives your business. Instagram would allow you to build relationships with your followers by making and posting engaging content. The platform makes it easier for you to do so with its various features, all you have to do is to know how to make use of it in the best way your brand could benefit from it. Once you do, well, it is safe to say that the possibilities are boundless – well, to 800 million monthly active users.