There is no OnePlus 7 yet, even though it was announced in the OP conference yesterday, maybe to be released later this year. This leaves us with the new Pro line, the most expensive phone they ever made at around 670USD but possibly the best phone in 2019.
Three main features stand out: the display, the processing speed, and the price tag. The Pro version is a big step up from any other One Plus phones. It is huge, with full-screen display and a 6,67in display, rounded corners and a new nebula blue back metal panel color. Unfortunately, it does not have wireless charging, no headphone jack and no official rating for water resistance. The blue back presents a clean mate gradient surface, a premium feels to a high priced and quality phone.
It has the first 90Hz, 1440p OLED display in any phone, ever. And it sure looks the best out of any phone in the market. Brightness is on point, HDR certified, color accurate and adjustable and it's huge, following the footsteps of many Samsungs or Huawei's phones. With no bezels nor notches on the front, where's the front facing camera?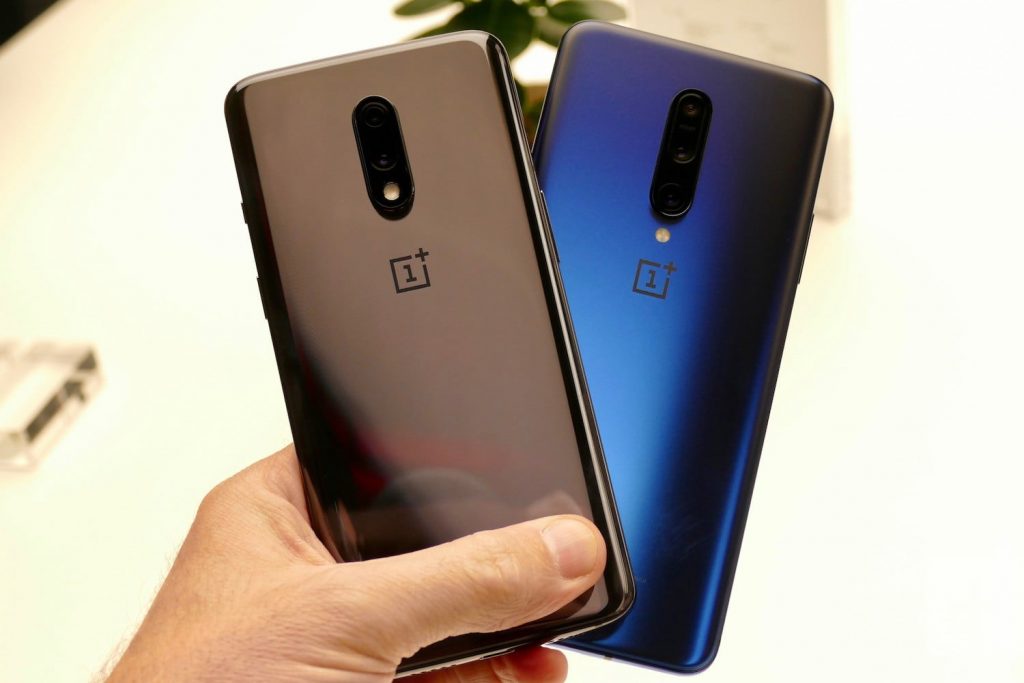 First of all, the fingerprint scanner is on the bottom of the screen, 30% larger than the previous version and slightly faster comparing it to the One Plus 6T. The front facing camera is a pop-up camera and it's cleverly designed for quick usage. In addition, One Plus implemented a fall mechanism that will close the front-facing camera if a fall is detected, protecting partially your phone when hitting the ground.
But will a regular human be able to differentiate the new display? Absolutely. This huge 1440p OLED full display is without a doubt, the best experience you'll ever get. On top of that, the Snapdragon 855, and up to 12GB of RAM, 256GB of storage. You would expect any phone with these top specs to be fast, but this one is a racing horse.
The charging capability is also an amazing feature, being able to charge from 0 to 50% in less than 20min, making for the con that it does not have wireless charging as most current phones do. It is the most responsive, fluid and capable phone on the market. Will the next iPhone follow this important tech innovation?
How's battery life though? It does have a 4.000mAh battery, but it becomes pretty obvious that with full specs and display it will hit the battery life hard. User testers have announced it can hold up to 4.5h of screen time, which by comparison with other phones like the Huawei P30, it can go up to 7h of screen time.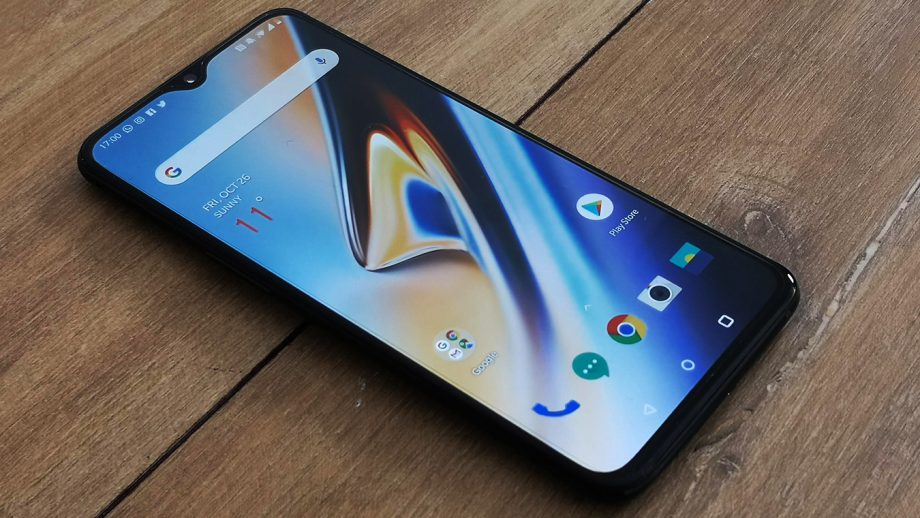 It's obvious that the 90Hz refresh rate if the main problem here, but who would change such settings when you'll have the best phone experience ever? One Plus may be working on possible software update and apply a dynamic refresh rate, which would clearly help the battery life situation.
Moving on the cameras on this device. Last versions had good quality cameras, but they never were the best cameras out there on the market. The pro version now has 3 cameras on the back, one standard 48MP camera, then a 3x telephoto 8MP camera and an ultra-wide angle 16MP camera. One Plus did adapt to the market and implemented the same 3 camera setup.
It's still the biggest weakness of the phone, but not as drastic as previous devices were before. The photos have great details, they may be inconsistencies with exposure, even overexposing, but still look very fine for most users, especially at daylight. The ultra-wide camera was, unfortunately, slower and softer. Fear not as later someone will surely adopt a better software improving camera photos as they did with every other One Plus devices.
To sum up, Oxygen OS is a clean and smooth software that accompanies the device. Customizability is great, as it's with every One Plus phone, and compared with other similar flagship phones like the Samsung S10, iPhone 10S Max, P30 Pro, phones that sell at around 1.000USD, the One Plus 7 Pro price tag feels pretty right. It is not a budget phone as it used to be, but it is still the best phone you can get for the price.