Online learning took centre stage in 2020, as the pandemic forced schools, universities and companies to switch to virtual learning methods. As a result, 52% of leaders anticipate e-learning to be a top area for their businesses' spending by the middle of 2022. With such a wide range of technology at our disposal, it has become easier for online learning to be accessible to everyone, which is proving particularly beneficial for the education sector. Below we look at why the online learning market is booming, as well as its advantages and disadvantages.
The current online learning market
Even before the coronavirus crisis, the online education market was predicted to reach $350 billion by 2025. But the pandemic has created a range of additional opportunities for businesses and educational institutions alike, allowing individuals and groups to continue studying through a variety of online software.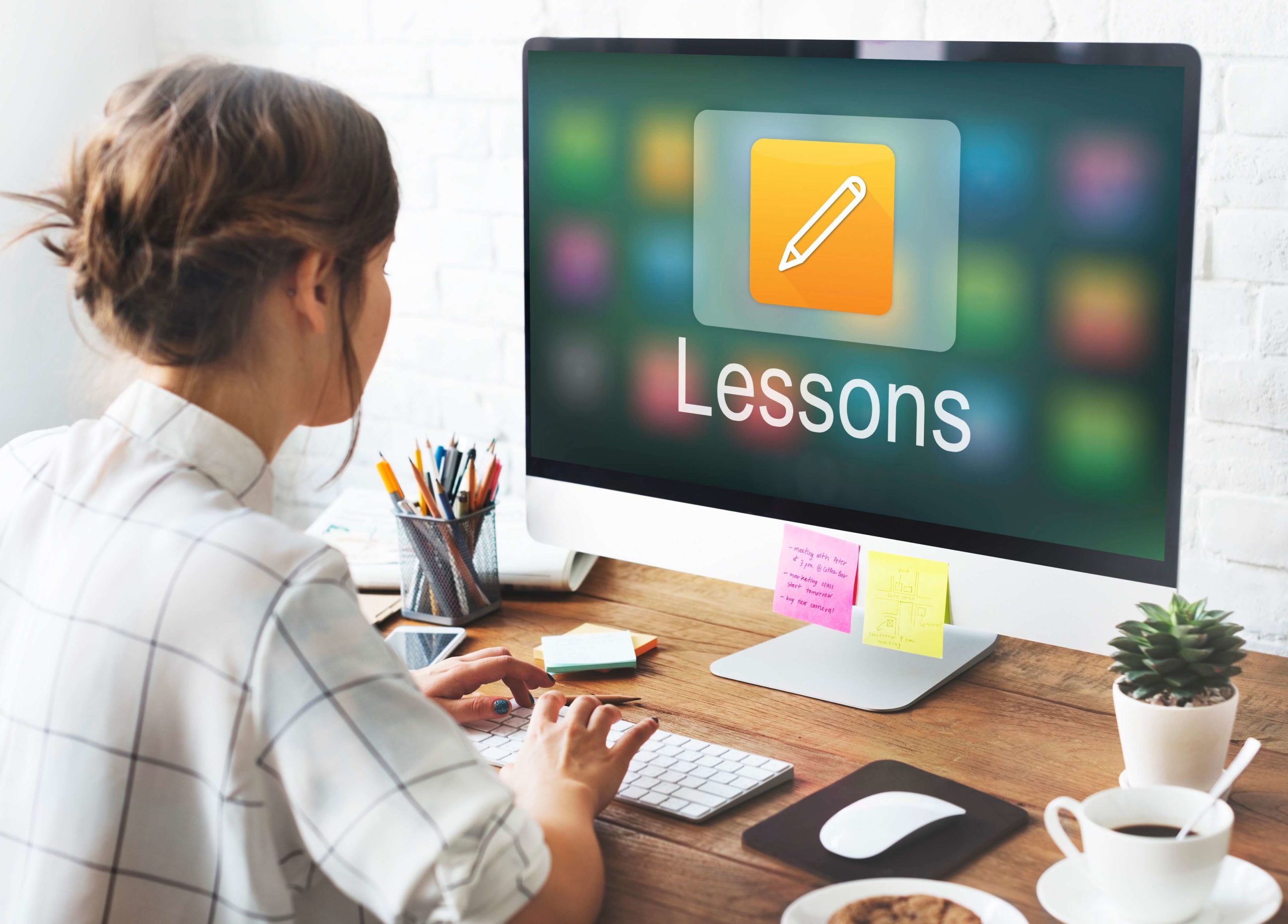 Platforms such as Udemy, Skillshare and Coursera are helping to facilitate the rollout of virtual learning on a wider scale, as they're easily accessible, interactive, and offer thousands of hours of content for millions of users. The Guardian has noted the high demand for these platforms, especially during the pandemic, as "increasing numbers of people are using the time to build their skillset, with an upsurge in enrollments" for a range of "massive open online courses". Enrollment for Coursera, for example, rose by 640% from mid-March to mid-April compared with the same period the previous year, growing from 1.6 to 10.3 million, while Udemy enrollment was up 400% between February and March.
Furthermore, interest in webinars has increased two-fold, as three out of four businesses replaced in-person meetings with remote conferencing. This has also enabled businesses to invest in video call software, allowing leaders to train their employees remotely. Online management courses, such as those available from MTD Training, provide a series of short, manageable sessions to be carried out over the span of a few weeks. Covering topics like communication, coaching, and performance, these can be ideal for managers of all levels across various industries.
The advantages of online learning
Flexibility
Online learning allows individuals to arrange training around their schedules, making it one of the more convenient forms of continued personal development. This prevents people from having to travel to a location at a specific time, and creates an inclusive education environment, especially for those with responsibilities like a full-time job or childcare.
Cost effective
Since companies don't need to hire event spaces or provide physical course materials or equipment, online learning is an affordable way for businesses to continue upskilling their staff. In fact, businesses can save up to 70% on training, and online degrees can cost students up to £10,000 less than on-campus courses.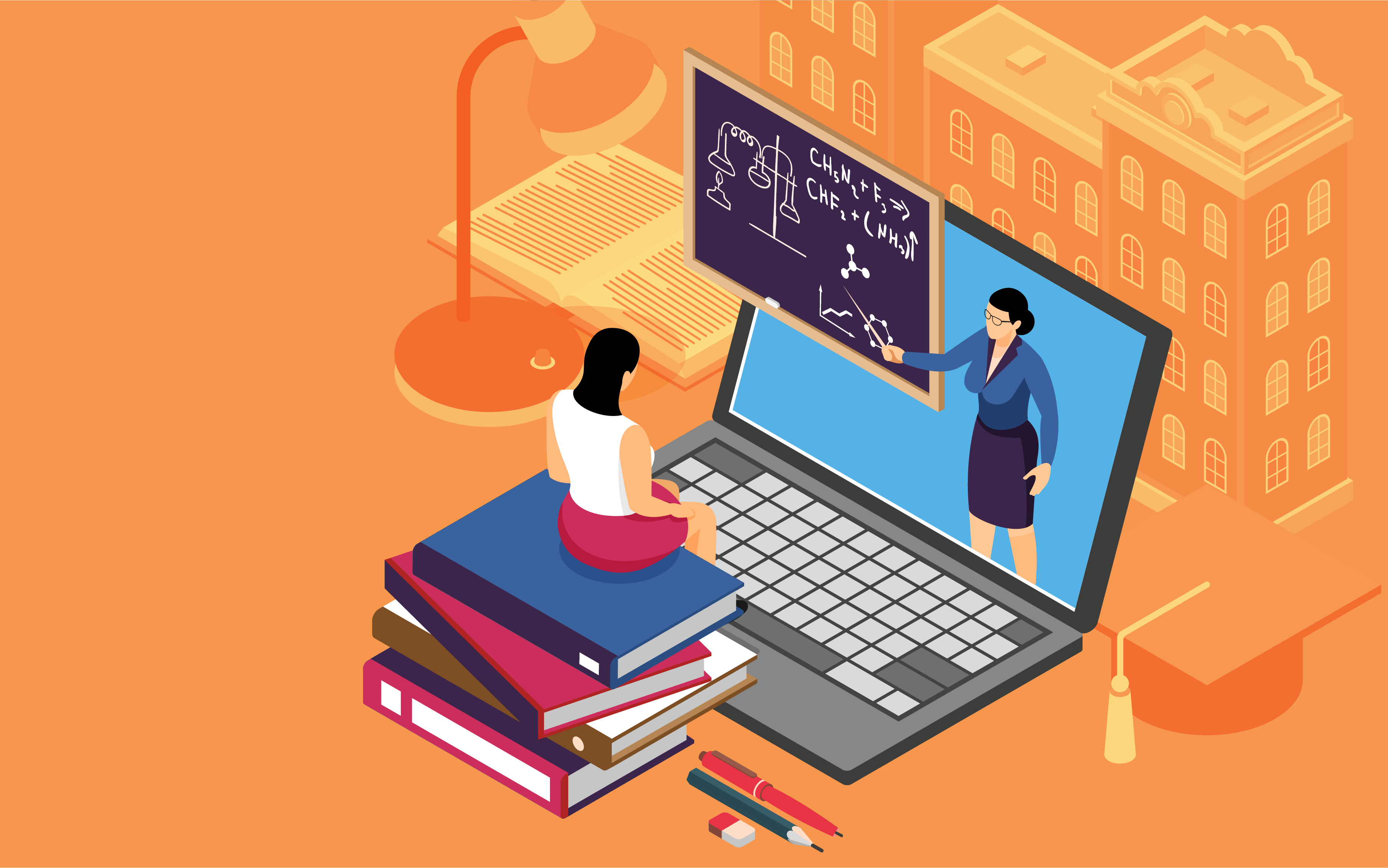 Accessibility
Online learning is accessible for anyone with a stable internet connection and compatible device, which also lets companies to train employees anytime, anywhere. In light of the pandemic, many teams are working remotely, and with online learning, training can still take place regardless of employee location. It is also useful for those looking for opportunities to upskill.
The disadvantages of online learning
Requires self-motivation
A good level of self-motivation and discipline is required, since you won't be in the same room with the teacher leading the class, so you'll need to motivate yourself to complete a course. One online course participant told the Guardian that the "lack of routine and time is often the biggest hurdle." Those who find it difficult to feel motivated without in-person instruction are more likely to struggle and fall behind on the course schedule.
Unsuitable formats
People learn best in different ways, and an online learning environment may not be right for everyone. Some may prefer to engage in a traditional classroom setting, which helps to develop interpersonal skills, increase social interaction, and promote memory development as it impacts long-term memory differently. And while online learning is often inclusive, it may alienate certain individuals by requiring them to change how they learn.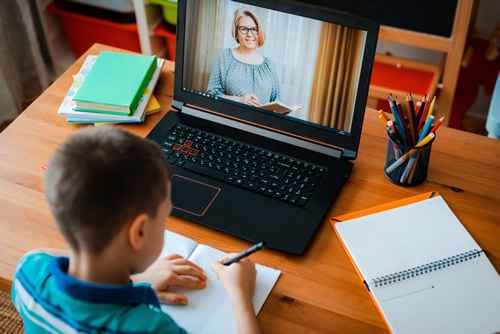 Lack of equipment and technology
Not everyone has access to the right technology or a stable internet connection, which will immediately keep them from taking part. Technical difficulties can also be an issue — if an individual has a weak WiFi connection, for example, or struggles to use a device, they will find the course harder, and may be discouraged from attending.
Is online learning the future of education?
As global coronavirus restrictions continue changing, and our lives eventually return to some level of normality, it's worth asking whether institutions and businesses will continue to offer online learning and training. With so many benefits, and an increased accustomisation to the process over the course of the pandemic, online learning seems to be here to stay. What's more, 75% of professionals have stated that they prefer to learn using online training videos, suggesting that this way of learning is set to be a hit, especially for working professionals looking to upskill or enter a new industry.