It doesn't matter which niche your blog belongs to. Despite having other methods like sponsored posts and reviews, Advertising is the best way to earn revenue. Then, there's a problem: ads are always annoying from the visitors' point of view.
Chances are, you don't have much revenue out of advertising networks because the ads are wrong. For one, users can easily tell apart blog content and website content — and, there should be a hesitation to click. Native Advertisements, however, are effectively fixing this issue, by introducing a set of visitor-friendly advertisements. These advertisements can surely convert your traffic into revenue.
Nevertheless, it's necessary to choose one of the best native ad networks — and we are here with PayClick. It's one of the fastest-growing advertisement networks that help advertisers and publishers equally. We had tried PayClick in our websites and blogs and were quite profitable.
So, here's an in-depth review of PayClick Native Ads Network.
An Introduction to Native Ads
Native Ads are a revolution here. The idea is to optimize the advertisement design according to the content and design of the publishing blog. Moreover, what is shown in advertisements will be related to the niche of your website. Altogether, in the first look, the users will believe that the advertisement is an actual part of your blog. It's another way of persuasive perception. In the shortest terms, Native Ads help you to grab more clicks and impressions.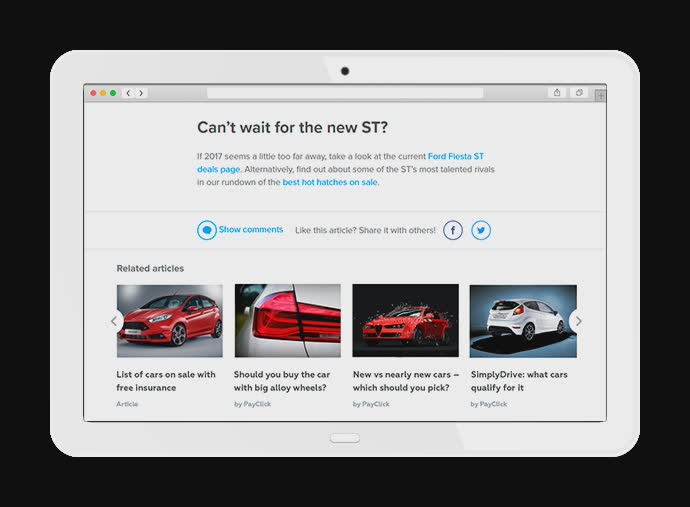 As to the question whether they work, we can count on PayClick Stats. When compared to banner ads, native ads can grab attention from 52% more users. They can also potentially increase the number of purchases up to 18%. If we take the case of PayClick, it 1,620,000,000 impressions and 37,200,000 clicks every month.
About PayClick
Recalling what we said, PayClick is one of the fast-growing native ad networks in the web world. It's helping a lot of publishers to display persuasive advertisements. On the other side, advertisers receive better traffic of potential customers. Apart from the use of native ads, the service is quite different from AdSense or other advertising networks. We will go through those features in this review. One thing we can say is that PayClick is an option, regardless the amount of traffic you receive.

Registration and Setting Up
Here's something cool about PayClick. It's for almost every type of blogger out there. Even if your website has a traffic lower than 1000, you can easily register with PayClick. There are different plans based on CPM and CPC. If interested, you can also have an exclusive partnership from PayClick. Moreover, you don't have to wait days to get your account approved. In most cases, PayClick will analyze your website and traffic in a few minutes or so. In short, we'll give a thumbs up for the easiness of registration and set up.
Customizability and Control
PayClick offers effective control over how ads are displayed on your blog. There are 50 different options you can select when it comes to the case of ads being displayed. For instance, you can adjust its background text color, category of recommended products and even the total style. If you cannot rely on AI, PayClick lets you choose the best advertisement layout for your blog. All these adjustments can be done via the Control Panel of PayClick, which is great.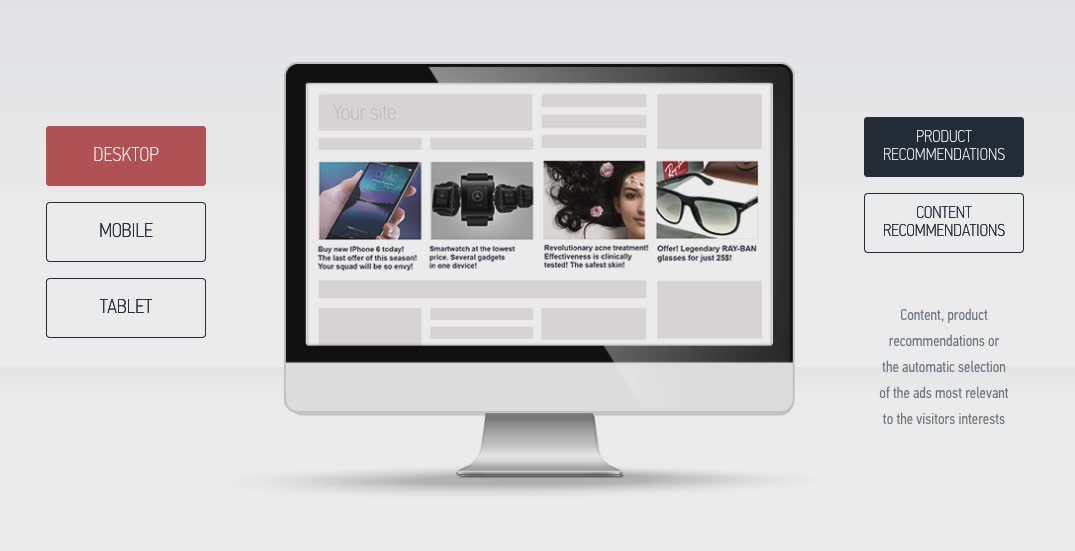 Another point is that PayClick doesn't clash with other ad networks like AdSense. So, for the first days, you can test PayClick, without removing AdSense ads. We are sure that you'll make them the default ad provider in no time.
Reliability
We've already seen that PayClick is quite effective in terms of results. What's more, you can completely trust the service when it comes to payments. First and foremost, PayClick allows you to release payments weekly or after $20 threshold. In both cases, it supports various payment methods like PayPal, e-Payment and Wire Transfer.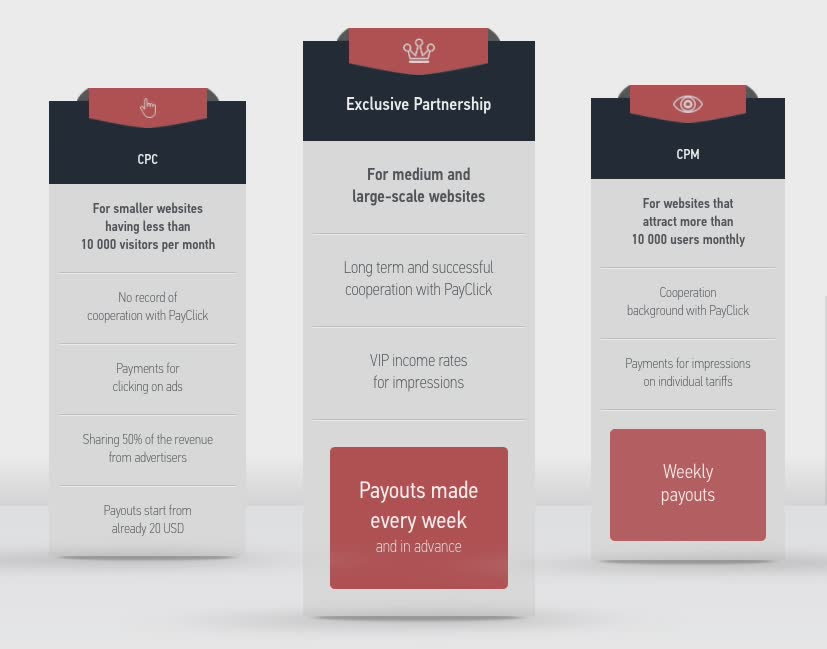 Needless to say, the $20 threshold is something cool. Just keep in mind that AdSense has a $100 threshold, followed by a lengthy period of transfer. Last but surely not the least, PayClick gives an in-depth analysis of advertisement performance. You can clearly understand the performance and take the right actions.
The Verdict
Viewing all these aspects, PayClick is an effective and innovative way of native advertising. It lets you start the journey in a few minutes and earn quite quickly. Moreover, PayClick poses no restrictions on the aspect of monthly traffic or minimum withdrawal limit. So, if you are looking for an effective change in terms of the revenue via advertising, PayClick is an excellent choice.