Let me start this with an anecdote. Sometimes, I get a feeling that my Android storage is too messy and it is in need of proper cleaning. So, I open the file manager and start deleting the files that I don't consider really important. In most cases, however, I end up deleting something crucially important — may be a photo or an extremely confidential document. Well, we don't think this happens only to us. Every single day, people like to know how they can recover some deleted files. Sometimes, they want to recover in-device data such as Contacts, Call Logs, Messages etc. too.
Today, however, we are happy and confident to recommend a tool that can do both jobs. It also features a bunch of unique capabilities.We're here with a brief review of PhoneRescue for Android. Some of you might already know about the tool, but we will get started with a short introduction anyway.
Basics to Know — PhoneRescue
PhoneRescue is actually a multi-platform software product from iMobie. It's available for both Android and iOS, but we are reviewing the Android version here. So, PhoneRescue for Android can be installed on Mac & Windows alike. However, there's a catch if we consider the device-based compatibility.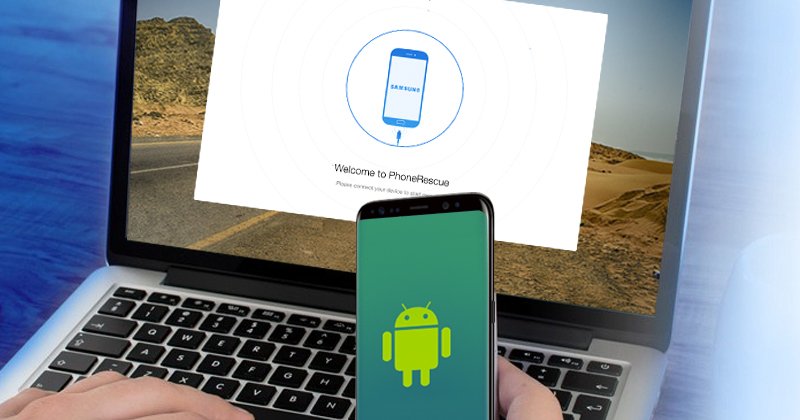 iMobie PhoneRescue is custom-built for different phones. Currently, it offers support for some devices from manufacturers like Samsung, Sony, HTC, Google and Huawei. According to the official sources, you can soon expect the ones for Motorola, LG and OnePlus.
Therefore, before you download the software, you have to confirm the platform of the device you have. Its recovery process will work only if you have the respective version for your device brand. We tried using the Samsung version and it was superb.
Getting Started and Data Recovery
We'd say that iMobie PhoneRescue for Android has a relatively easy installation process. You have to select the brand, download the setup and run it. In a few seconds, the program will be running on your PC. Point to be noted here is that the recovery process is professional because you're using a brand-specific version. It's way too better than using a general Android data recovery software.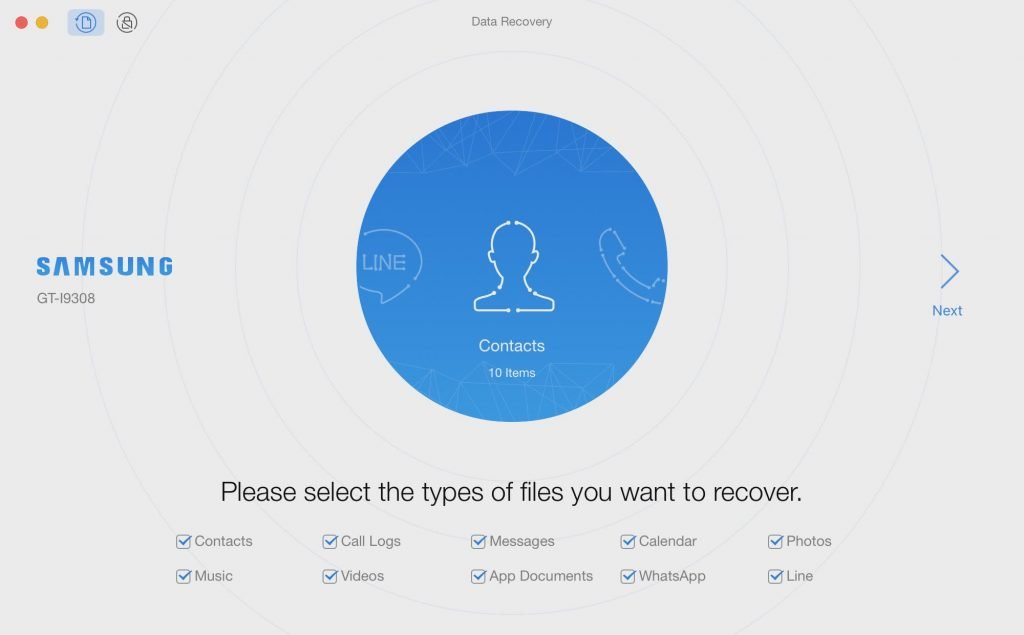 You can now connect your Android phone via USB and you need to enable USB Debugging. In the next page, you have to select the types of files you like to recover. In Samsung devices, PhoneRescue supports recovery of stuff like Contacts, Call Logs, Photos, Music, Videos, Apps, Documents, Messages, WhatsApp, Line etc. It pretty much covers all types of files you'd probably delete.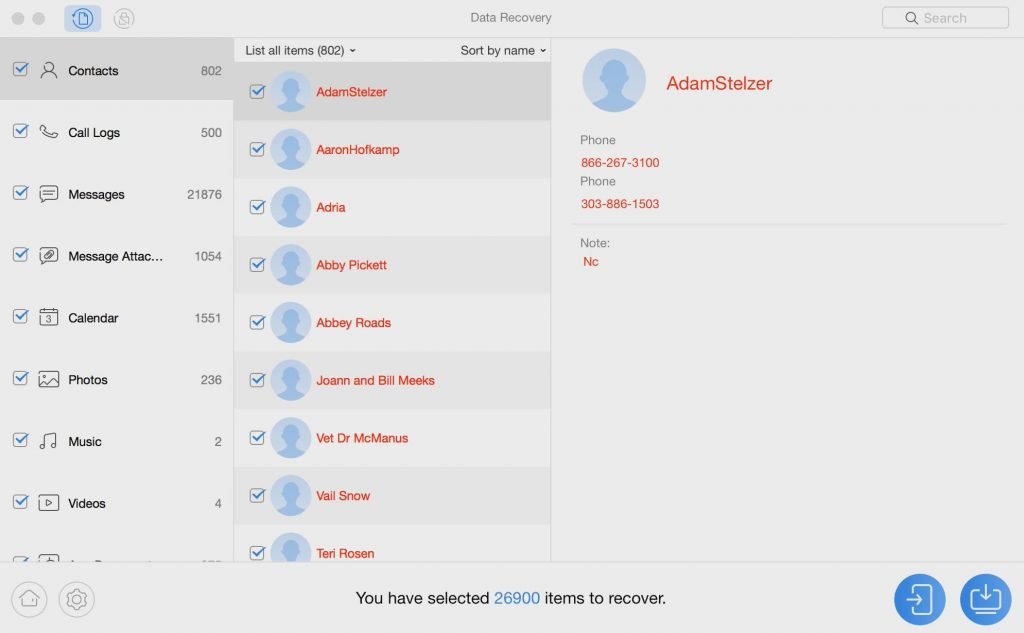 For recovering some kind of data, however, your device has to be rooted. Don't worry — PhoneRescue will do that for you. In a few seconds, your device will get root access. Now, you have to wait a few minutes while PhoneRescue creates a list of files to be recovered. And, just select the files to recover, and hit button — well, you're done.
In short, recovering files using PhoneRescue is an easy task. We must add that the UI is no less than amazing. Even with zero-level experience with such programs, you will get the job done. Things are much simpler if you are trying to recover deleted photos, because there's no requirement of device rooting.
Noteworthy Features in PhoneRescue
We said that PhoneRescue isn't a typical data recovery program for Android. It has some cool features and some of them are:
When compared to the other Android data-recovery programs, PhoneRescue offers the best output. It offers one of the best recovery rates, across all file-types.
PhoneRescue can recover data directly to your Android device. Yeah, that's right. You don't have to copy all the files from your PC to Phone. Let it be Messages, Contacts or WhatsApp texts, everything goes directly to the device. It's one of those features we love. Suppose you want to recover deleted messages from your phone. Then, all the messages would be restored in the device itself.
Using PhoneRescue, you can remove Lock Screen of your device. It takes just a few minutes for the tool to get things done. Lock Screen removal works without interfering without your files.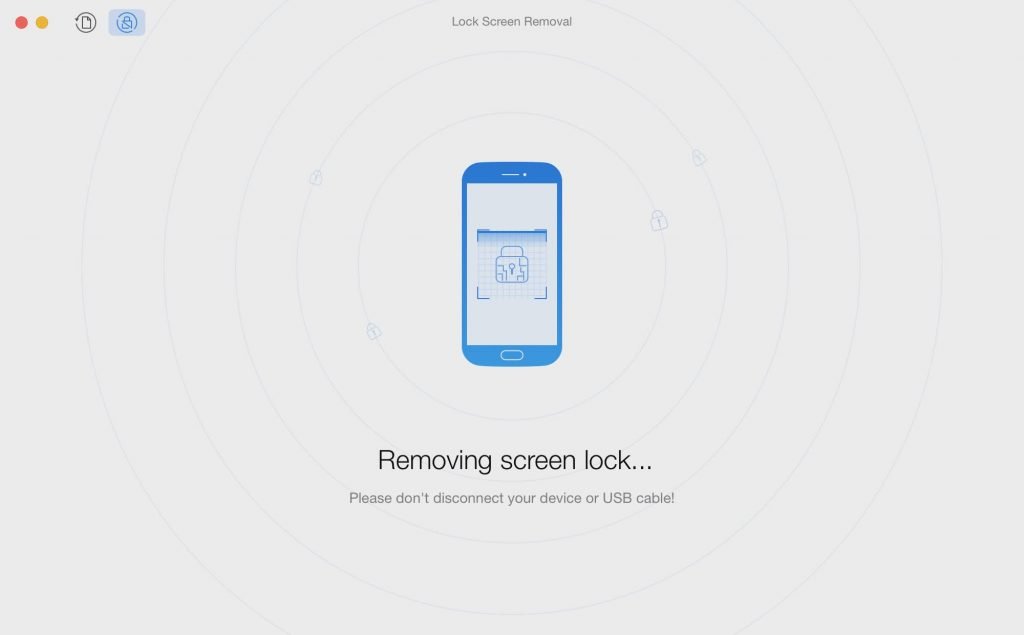 We told you that, for complete recovery, PhoneRescue requires rooting. However, if you just want to recover some deleted photos or other media, PhoneRescue works without rooting too. Actually, it depends on the device brand too.
Don't you think these features are awesome? We did, obviously.
The Bottom Line
Considering all the above mentioned highlights, PhoneRescue is one of the must-haves for all Android users.It requires barely no time to set up and get started with the recovery process. Furthermore, PhoneRescue is offering one of the best recovery rates and speeds. As far as we are concerned, this is something awesome. We'd recommend all of you to download PhoneRescue and give it a try.