When done well, education is an epiphanic experience. It prepares students for the world and transforms them into effective leaders, entrepreneurs and global citizens. Education takes a person of potential and equips them with the tools they need to succeed. Given the challenges the world faces, the future of quality education is vital for a society that requires innovation and disruptive ideas to thrive.
Harvard's Project Zero has contributed profoundly to our understanding of how to deepen student thinking, creativity, agency, and even the culture of entire schools. This educational research team works with other educational researchers, academic directors, curriculum designers and directly with teachers to impact education all around the world.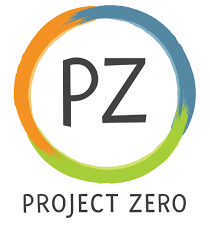 Founded in 1967 by philosopher Nelson Goodman at the Harvard Graduate School of Education, Project Zero has maintained a strong research agenda in the arts while gradually expanding to include research into the nature of intelligence, understanding, creativity, cross-cultural thinking, and ethics.
Today, Project Zero continues to work towards a more enlightened educational process and system that prepares learners for the world that they will live in, work in, and continue to develop through the lifespan in.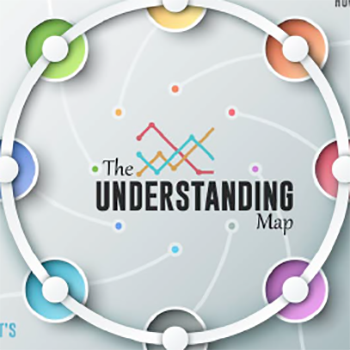 Russell Hazard, Director of the Aidi Teaching, Learning, and Innovation Center in Beijing, China describes how he has seen positive transformations for students, teachers, and whole schools through deep involvement with Project Zero.
"I have been synthesizing the work of Project Zero with curricular development paradigms such as UbD (Understanding by Design), ESD (Education for Sustainable Development), Global Leadership Competencies, and Project Based Learning over the years and Project Zero's work has consistently had a profound impact on teachers' lesson execution and the classroom dynamics. That in turn generates more engaged students who become explicitly aware of how to cultivate specific cognitive and metacognitive thinking skills and thereby become far more creative and powerful mentally. Perhaps even more important is that PZ teaching practices such as Visible Thinking, thinking routines, and the PZ Agency by Design project can help both students and teachers create a more positive learning culture so the emotional or affective environment improves as well. This can have significant ripple effects. As well as improving life in schools through supporting enhanced confidence, positive affect, communicative ability, and collaborative leadership, these skills can be extremely important for improving well-being in our families and our communities" says Russell Hazard.
Project Zero focuses on finding best practices to implement in teaching curriculum and shares those through numerous resources, training programs, and collaborative research projects. It has helped move education beyond the simple transmission of subject specific content knowledge and toward developing the cognitive thinking moves, creativity, dispositions of mind, and communicative competence that are required when dealing with complex problem solving, when developing innovative thinker, and when helping foster communities of teachers and students who can work collaboratively.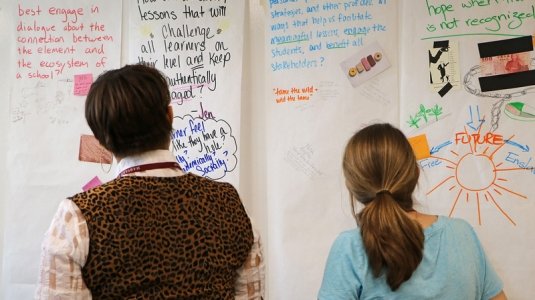 "These skills and attitudes are foundational to effective implementation of 21st century skills, Education for Sustainable Development, and Global Citizenship Education, as well as our work in developing ethical young leaders and citizens with the capacity to navigate the fourth industrial revolution" explains Hazard.
The fourth industrial revolution describes the current confluence of Artificial Intelligence (AI), automation/robotics, biotechnology, and other emergent technologies such as Augmented Reality. These forces are not only transforming the economy and workforce, such as in cases where whole industries become rapidly automated, but also socially and politically when technologies such as netbots become able to influence populations through social media impacting public sentiment and policy. Many people are concerned about these trends and educators worldwide are trying to reimagine education because of it.
However, most experts agree that the fourth industrial revolution also can bring many benefits if the population is sufficiently prepared and if it is harnessed correctly. AI is even likely to help improve some aspects of education itself, such as underserved students. For example, in the United Kingdom, Staffordshire University is already using an AI education tool named Beacon to assist students and answer their questions. The chatbot can be downloaded through a mobile app where students can chat with Beacon through conversation or text. The bot becomes smarter as its use increases.
The President of the American Council on Education (ACE), Ted Mitchell, agrees that AI technology has the power to transform both society and education. Mitchell has witnessed machine learning (AI) systems like Beacon and others being used in the field, noting: "Technology allows us to access more data, which helps us make better decisions. It's changing the ways we communicate, enhancing delivery and instruction, and is having an impact on assessments."
In conclusion, Russell Hazard states that, "When it comes to the fourth industrial revolution, many new jobs will be created as well as lost, but the workforce is projected to require increasingly flexibly-minded people as it becomes ever more important to be an effective life-long learner. Many of those skills are cognitive. However, many are emotional, interpersonal, and dispositional. This is why education for deep thinking, innovation, leadership, empathy, and critical thinking are such important topics for education. This is part of why the work of PZ and other educational research groups is so important for the worldwide teaching community".