Understanding how something works will often allow you to get the best use out of it, and that is the case when it comes to getting to grips with the android operating system and getting an insight into how the platform works.
Ongoing development
Probably one of the fundamental differences between the two main rival Apple and Android operating systems, is that unlike Apple, which generally likes to protect its inner workings from prying eyes, Android practices a much more open door policy.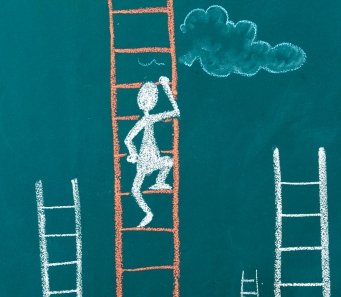 The relevance of this is that the Android operating system is almost constantly being improved and upgraded as a result of ongoing development and contributions from a wide number of members of what is known as the Open Handset Alliance.
This openness allows various handset manufacturers to make modifications to the Android operating system, meaning you can get a different set of features and functionality depending on which handset you are using.
The basics of the system remain the same, so if you learn the roadmap, it should help you to understand the rest of the system.
Different versions
When you download something like a detailed weather app, you probably won't notice any difference between different devices, as there are many different versions of the Android operating system in use, and they all work perfectly ok.
Apple tend to control updates and if you have an iPhone, you get sent messages to switch over to their latest version of the operating system. What happens with Android, is that you could be using a phone that sticks with a version of the system that the manufacturer is happiest, rather than simply being forced to accept the very latest version.
Starting with the home screen
The way that Android work will mean that there are certain things that will be different according to which version of the operating system you are using, but the user experience shouldn't vary that much, starting with the home screen.
The moment you unlock your device, you will automatically be greeted by the home screen, which often has the look and feel of a desktop PC in some ways.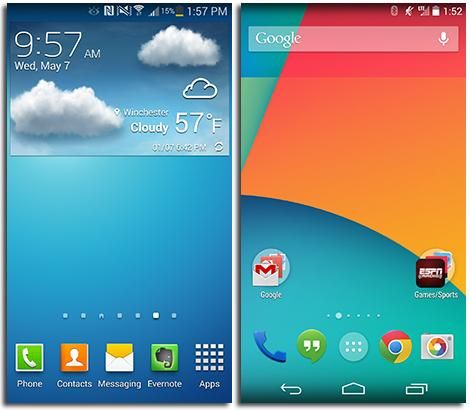 This is the most convenient location to place some of your most used apps and programs, so that you can access them as quickly as possible from the home screen, without going through an extra layer of navigation.
An ever-present on your home screen, regardless of which Android version you have, is the status bar. This gives you important information such as whether you have Wi-Fi connected, Bluetooth connectivity, plus details of your Battery Power remaining and the strength of your mobile signal.
Receiving a notification
One of the most popular aspects of the Android system is their notifications protocol.
The system itself and apps also, will send a notification when something needs addressing or you have new information, such as an email message.
All of this will appear as an icon on the status bar, allowing you to view instantly what needs your attention and offering you an easy way to access this data.
Modern version of Android also offer you a quick settings panel, which is also worth getting to know, along with The Dock or Favorites Tray which offers you the chance to pin your favorite apps, so that they are displayed, regardless of which home screen you have swiped to.
Tia Hancock works for a smartphone retailer and is able to help out friends, customers, and an online audience with their smartphone problems. Her how-to articles appear on tech and lifestyle blogs all over the web.