When you're starting a business, there are so many things to think about. Getting your idea of the ground can be easier than ever with the internet to hand, but it isn't the answer to all your prayers. It's easy to think that in this day and age we need little more than a smartphone to run a business, but that simply isn't the case.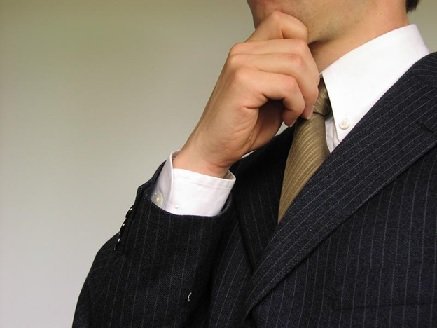 pic by J. Magnusson
In this day and age, consumers want to know that wherever they choose to shop or spend money, that they're not going to be ripped off. There are so many scammers and fraudsters online people are very choosy about how they part with their cash. Obviously, there are steps to make sure your site is seen as secure. You can make sure you have a business registration with your domain. You can make sure you have excellent encryption in place. Paypal or other payment platforms will reassure your customer too. But the one thing most people look for when trying to decide whether a business is kosher? Well, you might be missing that one. Have you got a physical address for your company? If people can't see where you are, they are far less likely to trade with you.
Your address is, in fact, one of your most essential marketing tools. If you don't have a physical address, you could be missing your target audience! Here's an example. If a potential customer was to search for "Garages London" and your company has no office address on their contact page or website? You've got no chance of being found. And a Post Office Box won't cut the mustard either.
P.O. Boxes may have been acceptable in the 1980's, but they're not now. A box address screams scam to most people nowadays. Plus, you want a real address from an actual building, whether you use the office there or not. You can simply have your mail forwarded. And remember, it is vital for SEO.  Search Engine Optimization is crucial for all businesses. If search engines aren't picking up these important details, then how are your new customers going to find you? Here's the answer: They aren't. That fancy website you spent all that money on isn't going to be seen.
While we're talking websites, have you spent a long time developing the site and making it accessible? Good. That's imperative. Have you invested in a great logo and an eye-catching colour scheme? Brilliant. And have you written all the text yourself? Not so good. Unless you know what you're doing, the copy should be left in the hands of a professional. People don't visit your site to look at the logo. They visit to find out more. And there's nothing that looks worse than a badly written page, full of errors and making little sense. Many people will click on something else straight away when they come across shoddy copy. Your website is just the same as a shopfront, so make it look and read correctly! The last thing you want to be is unprofessional.