Are you tired of living paycheck to paycheck? Are you looking for ways to supplement your income or start your own business? Look no further than 3D printing!
3D printing has revolutionized the way we create objects. With a 3D printer, you can create almost anything you can imagine. The possibilities are endless, from jewelry to toys, from car parts to prosthetic limbs. And the best part? You can make money while doing it. How can 3D printing help you make passive income or start a full-fledged business? Let's explore some ideas.
Sell Your 3D-Printed Designs
One of the easiest ways to make money with a 3D printer is by selling your 3D printed designs. There are plenty of websites that allow you to upload your designs and sell them to customers around the world. You can sell anything from phone cases to home decor items. But how do you develop designs that people will want to buy? The key is to find a niche. Look for a gap in the market and create designs that fill that gap. For example, if you notice a need for 3D-printed jewelry for pet lovers, create designs that cater to that market. You could even create custom designs for individual customers.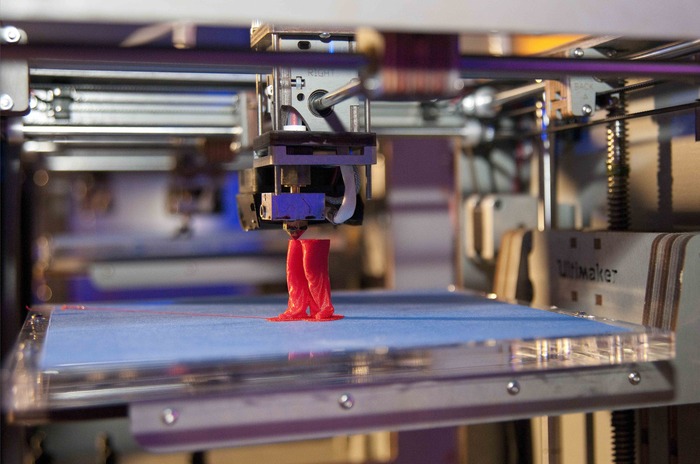 Print and Sell Spare Parts
If you have a knack for fixing things, you can use your 3D printer to create spare parts for broken items. This is particularly useful for older items that are no longer in production. You can even create parts for popular items prone to breaking, like smartphone cases. Not only can you sell the parts themselves, but you can also offer a repair service. Customers can send you their broken items, and you can fix them using your 3D-printed parts. This is a great way to build a loyal customer base.
Create and Sell Customized Merchandise
3D printing allows you to create customized items on demand. This is perfect for creating wedding merchandise, birthdays, and corporate events. You can create everything from customized keychains to branded t-shirts. The key to success with this idea is to market your services effectively. Advertise on social media, attend local events, and offer discounts for bulk orders.
Print and Sell Figurines
Figurines are incredibly popular among collectors. You can create your designs or use existing designs from popular video games, movies, and TV shows. Fans always seek new and unique figurines to add to their collection.
But be aware that protecting your 3D printer from cyber attacks is crucial when printing copyrighted designs. Always ensure you have the necessary licenses and permissions before selling copyrighted designs.
Start a 3D Printing Service 
If you don't want to sell your designs, you can offer a 3D printing service instead. Many businesses and individuals are willing to pay for 3D printing services. You can offer to print anything from prototypes to promotional items. The key to success with this idea is to offer competitive prices and high-quality prints. Invest in a good quality 3D printer and experiment with different materials to find the best options for your customers.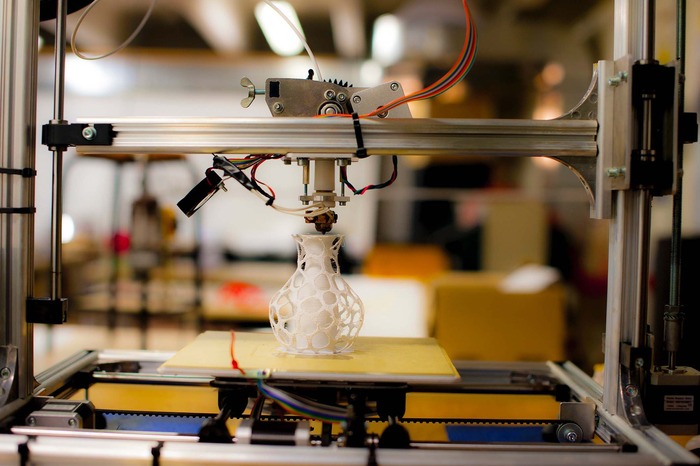 Let's Talk About 3D Resin Printers
Resin 3D printers are becoming increasingly popular among 3D printing enthusiasts. They offer a level of detail and precision unmatched by other 3D printing technologies. But they also come with their own set of challenges. The main challenge with a resin 3D printer is the mess. Resin is a messy material to work with, and it requires a lot of cleaning and post-processing. But the results are worth it. Resin prints are incredibly detailed and have a smooth finish. 
Another challenge with resin 3D printers is protecting your 3D printer from cyber attacks. Like any other connected device, a 3D printer can be vulnerable to cyber-attacks. Keep your firmware updated and use strong passwords to protect your printer from unauthorized access. Despite the challenges, resin 3D printers offer possibilities for those looking to start a 3D printing business. There are countless ways to make money using 3D printers, like creating high-end jewelry, printing dental models, printing figurines, and printing customized phone cases. 
3D printing offers endless possibilities for making money and starting a business. Whether you sell your designs, offer 3D printing services, or create customized merchandise, the key to success is finding a niche and offering high-quality products or services. And remember to protect your 3D printer from cyber-attacks!