Professional negligence is a troubling offence to be a victim of, considering the financial loss involved and how difficult it is to prove. But how can you tell if you're a victim?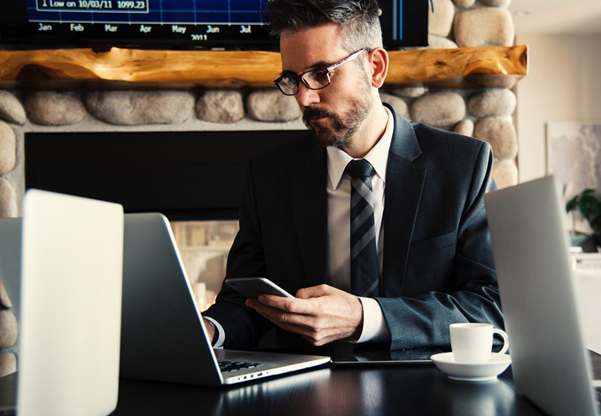 If you've hired a contractor, solicitor, personal trainer, or any other professional to perform a job for you, you expect a certain standard of service. But, if they've fallen short, you can claim professional negligence against them.
The reason this law exists is to prevent people becoming victims of rogue traders and shoddy professionals who might otherwise take advantage.
In this post, we're going to briefly discuss what professional negligence is to help you understand if you've been a victim of it. We'll then tell you how to pursue a claim, and share some real world examples of it in action. So, to find out if you may have been a victim, and what to do about it, read on…
What is Professional Negligence?
Professional negligence is when a professional fails to perform their responsibilities to the standard expected of someone in their field, or breaches the duty of care of their client. The professional's conduct has to then result in a financial loss, physical damage or injury to their client.
To be considered a professional, the person has to have expertise in the services they provide, for example, a technology consultant, surveyor, accountant, etc. Some of the more common professionals to be taken to court for negligence include:
Lawyers, solicitors and barristers
Architects, Engineers and construction contractors
Accountants and Financial Advisors
Real Estate Agents, Valuers and Surveyors
If you've been a victim of poor work by one of these professionals and lost money as a result, you can claim professional negligence, but it's not that easy.
How Do I Know if I've Been a Victim of Professional Negligence?
Now that we know what professional negligence is, it's time to look at how you can prove it took place so you know whether you have a potential claim or not. In order to bring a claim, you have to prove three things: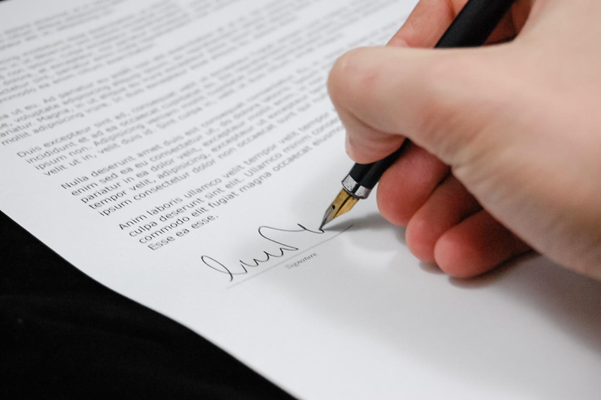 1. Duty Of Care Was Not Adhered To 
If you're going to bring a claim for professional negligence, you have to prove that the professional in question owed a duty of care to you and breached it.
Duty of care is the responsibility a person has to ensure they are compliant, and practice good conduct. It commences once a professional has been instructed by you or your business. The level of service expected is usually specified in their terms of business or engagement letter.
If the professional makes a simple error, it's probably not a breach of duty. However, if they fail to perform a practice that responsible members of their industry agree is appropriate to carry out, then it will likely be deemed a breach.
2. Causation
Once you've established that duty of care has been breached, you have to prove the breach caused you or your business to suffer a loss. This is one of the more complicated parts of bringing a professional negligence claim.
If there was a loss, but it wasn't caused by the breach, or you can't prove it was, then you likely won't be able to win your claim. 
The starting point for determining causation is usually the 'but for' test. If the professional is to be responsible for your loss you have to show that your loss would not have occurred 'but for' their negligence. 
3. Loss 
Even once you've made it past these two relatively difficult stages, to prove professional negligence you have to actually provide evidence of your loss.
Sometimes it's easy to quantify this loss, other times you have to go through pains to work out how much money has been lost or how much money you would've gained if not for the negligent work of the professional.
On top of that, you have to do everything within your power to mitigate the losses as you have a duty to. If you don't take reasonable action to keep the loss to a minimum, and try to pin the whole bill on the negligence of the professional, it could be deemed unreasonable. 
How Do I Bring a Professional Negligence Case to Court?
If you can prove all of the three things above, you're ready to take your case to the professional who's at fault. The question is, how do you bring a case to court?
The first thing to note is that you only have six years from the point the negligence took place to make a claim. If you only became aware of the negligence at a later stage, this time limit can be extended.
Once you have an idea that your claim is worth pursuing, and you're sure you're within the time limit to bring it, you should take it to a solicitor and make sure it has a chance to succeed in court.
However, in order to avoid court battles over every negligent piece of work a professional does, you have to go through a pre-action protocol first. This protocol encourages the early exchange of information between you and the professional with the aim of dealing with claim quickly, avoiding going to court altogether.
Basically, you send a letter of claim to the professional with the factual and legal basis for the claim, allegations against them, and losses suffered. The professional then has 3 months to either agree with your claim and offer a settlement or dispute the claim.
If a settlement can't be agreed for the professional negligence claim, that's when you'll finally end up in court. Once here, you're in the hands of your solicitors and the judge presiding over your case.
What Are Some Prime Examples of Professional Negligence?
Knowing what professional negligence is, how to prove it, and how to take a professional to court is all well and good. That said, sometimes you need real world examples to compare your situation to. Here are some examples of real cases against three different types of professionals:
Claim Against a Solicitor
A professional negligence claimant in Manchester brought a case against their solicitor for not obtaining the documentation needed for a personal injury claim.
The claimant was severely injured in a road traffic accident and whilst bringing a personal injury claim to court, their solicitor failed to acquire a detailed Police Collision Investigation Report. This would've been instrumental in getting them a larger compensation figure.
The claimant ended up receiving £19,000 in a professional negligence claim for their troubles.
Claim Against a Financial Advisor
A successful sports professional was instructed by a financial advisor to invest in a scheme relating to the film industry to generate substantial tax relief.
HMRC investigated these schemes and ruled them ineffective, leaving the sports professional facing significant tax charges on money he never acquired. Because the advisor should've known that the scheme wouldn't work, a professional negligence claim was brought against him.
In this case, the advisor settled, and a substantial sum was secured for the claimant.
Claim Against a Chartered Surveyor
In this case, the claimant commissioned a chartered surveyor firm to survey a London flat with gardens, which he intended to buy for £1 million. The surveyors knew the claimant was visually impaired and needed them to perform a thorough assessment.
The surveyors told him they had no reservations about recommending the property and the claimant bought it. A year later the claimant found Japanese knotweed growing in his garden, which would've cost him £10,000 to excavate. The claimant also would've paid less for the house if he'd known.
The claimant filed a professional negligence claim against the surveyors and was awarded £50,000 to cover the removal of the knotweed and the excess he paid on the property due to their advice.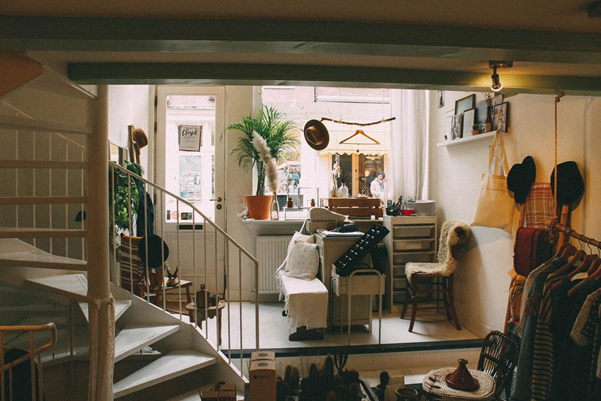 Should I Bring a Case for Professional Negligence?
In this post, we've managed to cover what professional negligence is, and how you know if you've been a victim of it. We've also covered what you need to do to make a claim, and finished with some case studies for personal comparison.
With all this information in mind, you should have a decent idea whether you are able to prove a professional you hired was negligent. It's now up to you to decide whether the losses suffered are enough for you to make a claim and pursue a settlement.
Thank you for reading this article, hopefully you know more now than you did when you got here, and good luck with your professional negligence case.