While we may only be in July, those of you who are organised may already be getting prepared for Christmas. Whether you are at the point of creating a festive budget or already in the process of buying presents, this is sure to get you into the Christmas spirit and create that warm, happy feeling inside.
There are ways that you can enhance this feeling too, by playing a selection of festive games that are available all year round. These Christmas titles are extremely diverse in their nature, while they also tap into the indefinable qualities which make the festive period so special.
Which Festive games will get you in the Mood for Christmas?
With this in mind, we decided to explore this selection of games and choose those that are most likely to get you in the Christmas spirit. These include:
Garden Gnome Carnage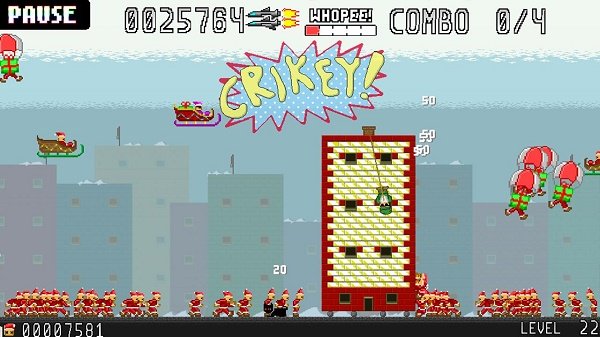 Designed by Daniel Ramar, this festive game follows the tried-and-tested method of  replicating fun and simple arcade experiences. Similar to Angry Birds, the game requires you to hit elves in the face with a gnome attached to the chimney of a moving building, while it is driven by fast-paced gameplay and incredibly addictive action!
Above all else, nothing quite says Christmas like swinging gnomes and hitting elves in the face, and this game is sure to get you in a fun and festive mood in time for December.
The Decks the Halls Slot Game
In terms of festive-themed games, our list would not be complete without an online slot. The Deck the Halls slot is arguably the best available on the current market, while it is also one of Microgaming's most popular in general. It is during this time of year that the game becomes even more popular, as people look to seek out festive adventures and make a little more money in time for Christmas!
With wilds galore and free spins, there are plenty of chances to win and a selection of scatter symbols to enrich your gameplay. You should also look out for the Secret Santa slot, as this is sure to get you in the mood for Christmas.
An Industrial Christmas
This title, produced by Industrial Games, takes a slightly different approach to exploring Christmas. More specifically, it focuses on how busy Santa is on Christmas Eve, as he looks to recoup the presents he has dropped on his travels.
You have to collect as many of these as possible within a 30-second time limit, while looking out for additional clock icons that can provide invaluable time. This game is also available to download for free, and there is no doubt that playing it will help you to embark on a thrilling Christmas adventure.