The serviced office sector has been growing at a rapid rate in recent years and it is set to continue until 2018 at least, predicted to be more than double in size. There have been emerging markets popping up all over the world offering serviced offices in cities such as Shanghai, London, Moscow and many more.


With the world of business constantly changing, having adapted to the global economic crash and now the continuing recovery, many companies are seeking cheaper and more cost-effective office space. The number of start-ups has increased too and there are many reasons new, small and medium companies are seeking out serviced offices particularly those in a technology industry.
Access to Great Locations
Even just renting a few feet of office space in the heart of the city can cost an incredible amount for just four walls and a roof. Buying is even more expensive and a lot of the popular locations for running your business are either full up or out of most companies' price range.
Serviced offices in the West End of London are available from Landmark PLC, giving a great central location. Short flexible terms mean if things don't go to plan financially then there is the ability to contract at short notice.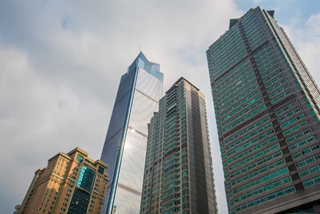 Cost-efficiency
One major advantage of serviced offices is that they include a lot of extra costs in one package, often making it more cost-effective and simpler. Most include a professional receptionist to answer calls and deal with post as well as an onsite IT technician in case of any technical problems.
Meeting rooms, maintenance cover and access to the latest equipment can usually be found, which reduces the amount spent on overheads. You aren't bound to any contracts when making the most of staff employed or by equipment that can be used within the serviced office.
Flexibility
While there are thousands of successful new start-ups and small businesses appearing there are also a lot that don't quite make it. The flexibility of serviced offices, with short contracts that can be expanded or contracted, reduces a lot of risk and expense when finding office space.
Rents are often on a rolling monthly basis so if a company cannot afford to pay next month they can quickly cancel and find elsewhere and not close down due to extortionate rents. This reduced risk and added freedom is beneficial to everyone, as the serviced office owners can get another paying business on site quickly too.