In today's highly disruptive and competitive online marketplace, it isn't as simple as just building an e-commerce website and hoping that your customers will come and purchase your products. A good e-commerce web design is absolutely crucial for converting your website visitors into paying customers. The design of your website should make the buying process as smooth as possible with customer convenience in mind. You could have the best possible online ads running in order to drive more people to your website, but if it isn't designed correctly, then you could be losing potential customers and ultimately money. There are many different digital marketing agencies out there that specialise in e-commerce websites, so if you are looking to get one designed, then we recommend making a few enquiries with them to see how they can help your brand. In the meantime, we are going to cover some of the top e-commerce design tips during this short, but insight article. 
Keep User Experience In Mind
Every single little detail on your website matters when it comes to user experience from the images that you use to the layout of your contact form. User experience is quite literally the most important element to your e-commerce website and is ultimately the deciding factor into whether your visitors turn into paying customers. Think about it from the perspective of you as the visitor. Are you going to stay on a website and make a purchase if the company make it difficult to do so?
Be Transparent About Your Pricing 
When it comes to pricing, transparency is always the best policy. Always make it as easy as possible for a visitor to find the information they need when they are considering buying one of your products. This also applies when it comes to delivery costs. Shipping information is often display too late when a user has already added a product to their cart and then change their mind when they see how much it is going to cost to receive the product(s). 
Including Customer Testimonials 
Including customer testimonials on your e-commerce website is a highly effective way of building trust amongst those who are yet to buy a product from you. One strategic way that you can include customer testimonials on your website is by adding each individual one under each product which the testimonial(s) is related to. If you don't have many products on your website, then another way of including testimonials is by including them on an entirely different page. 
Keep Your Products Organised 
Always keep your products organised in order for your visitor to find them as easy as possible. One of the best practices for this is to keep your product in categories. This is so they are easy to find through a menu or search bar. This way, it can always give your visitors a glimpse into products that they didn't know you offered. 
Include Your Contact Information 
If your website visitors have a question about a product or a concern, they are more than likely going to search for your contact information to make an enquiry with you. Make sure include your contact information and make it easy to find. You don't want to lose a potential sale just because you overlook including your contact information. 
Keep Your Checkout As Simple As Possible 
Nothing damages your sales numbers more than making the checkout process a complicated one. It is always better to make the process as simple as possible as users find it suspicious when your company requires too much information. A strategic way of making the process as user-friendly as possible is by including a guest checkout option.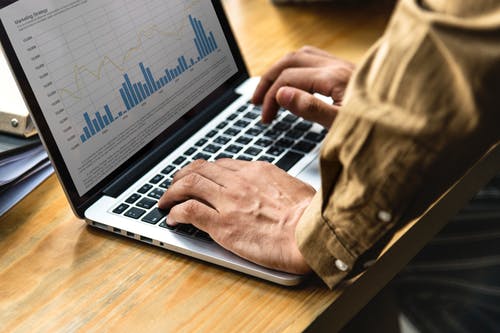 Make Sure Your Website is Optimised For Mobile
Failing to optimise your e-commerce website for mobile is one of the most crucial mistakes you can. When testing your new website, make sure that you are able to view on several different devices and operating systems. Having a responsive design means that you don't have to worry about making a completely separate website that is suitable for mobile viewing. 
Including A Frequently Asked Question Page 
Including a frequently asked question page on your website can be an effective way of answering your visitor's questions without them having to make a direct enquiry with you. They are also a way of building trust with visitors because it lets them know that you are being transparent about your products. 
Allow Your Visitors to Filter Your Products
Your e-commerce website can be vastly improved if you including product filters. By doing so means that your visitors can search your website for the products they want and be as specific as possible in the process.