If you are searching for ideas on how to increase the number of Instagram follows you have and leverage this platform to its full potential, don't just copy those who are successful. 
Instead, learn more, and blaze your own trail by using the following 8 methods to help breath new life into your Instagram account and grow your following. 
1. Don't use hashtags that have been banned. 
It is true that Instagram is censoring and block a big list of hashtags these days. The banned hashtag list is dynamic and constantly changing, with new search terms added on a continuous basis. However, the most interesting thing is that even some hashtags that look really innocent like #singlelife or #peptite may actually be banned. That is because a number of pornographic and other types of unacceptable images have extensively used these hashtag and Instagram's team is working really hard to get the platform cleaned up.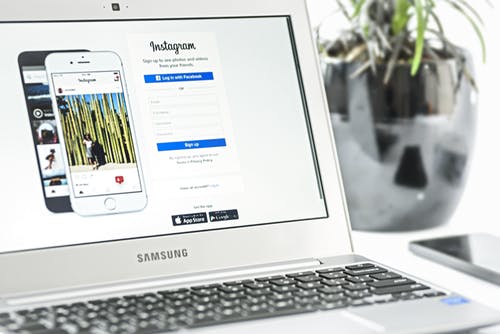 So how can you make sure that banned hashtags are not causing your engagement rates to drop? The easiest way that you can tell if a hashtag is banned or not is to do an Instagram search for it and then check to see whether or not it shows up in both the "Recent" and "Top" categories. If a hashtag has been blocked or is suspended temporarily, Instagram just displays a few top posts and then all recent posts are removed. 
2. Location, Location, Location
Use a location story at all times on your stories to increase your local exposure. The new feature provides users on Instagram the chance to quickly check to see what is happening in a certain location. It is especially useful for gaining more exposure as well as capturing users' imaginations who are searching for inspiration or ideas. It is second nature now to search through Instagram images of hotels, restaurants, events, and travel destinations when doing research. If you would like your Story to be seen by people who are in your area or searching for a specific location, then make sure your Stories have location tags.
3. Find Underused Hashtags
To increase your chances of getting into the "Top" section, don't use popular hashtags. Use less popular ones instead. You might be tempted to add really popular hashtags to your image descriptions. Some of them are just simple words such as #love, #dog, and #summer. There are millions of posts that use those types of hashtags, but over the long term, they will not do much to help you grow your account. It is important to use specific and community-based hashtags to help you with building your brand and to increase engagement. There is a free tool called INK361 that can be used for finding hashtags that are less popular. Just search for a certain term and select a hashtag to see what the search volume is. If you have a small account, the hashtags that you target should have a maximum search volume of 50,000. 
4. Play Around With And Test Your Account Bio 
You only have 160 characters to attract new followers. No pressure there! It cannot be overstated how important this is. If you succeed and are able to tell people who you are, what you do, and what truly drives you in a personal and compelling way, then you will be obtaining new followers on a daily basis. Play around with the copy for your bio to see what resonates with your audience.  
5. Be smart about the Instagram name you choose (not your user name). 
Don't use your real name (unless are already famous), but instead select keywords and phrases that individuals are searching for. You can always test and change it while your username can remain the same.
6. Think about starting or joining a pod. 
Instagram pods are the professional Instagrammers answer to remove chronological posts. In order to beat the algorithm, businesses, bloggers, and Instagrammers with similar audiences are developing private groups of 10-15 individuals (called pods). Instagram pods have the goal of increasing engagement and getting new followers through gaining exposure to the best audience. After a pod member publishes a new post, it is shared with the group using a direct message and all of the other members are asked to comment on and like it. These genuine comments help to give these posts more weight and more engagement is generated. Everyone wins in the end.   
7. Use tags to help you get featured on popular collective accounts. 
Use branded hashtags or research the best tags to become features on popular curated accounts. The key is finding relevant, active, and smaller communities for featuring your photos. Submit your best work only!