The world of DVDs is apparently over, but some of us still have an amazing collection of discs. From some of the classic movies to rare-to-find TV series collections, there's a lot hidden in those discs. Just because you'd not find a DVD player so often does not mean you should lose all the data. Instead, you can simply copy DVD.
There are a few problems with this matter, though. First, some of the DVDs are copyright protected, meaning that you can't simply copy-and-paste stuff. Second, even if you copy and paste stuff, the content may not be in an easily-playable format. That's why you need a professional DVD Copy and Clone software.
WinX DVD Copy Pro — an Introduction
Basically, WinX DVD Copy Pro is a professional-quality DVD copying, cloning and DVD back-up software that is available for Microsoft Windows. It does not matter which type of DVD you have; WinX DVD Copy Pro will be able to crack it open and copy the content for you. There are a few instances when this piece of software can come in handy.
Sometimes, you may want to clone your DVD for better safety. Sometimes, you have to convert it to MPEG2 file easier management. And, sometimes, you just want to convert the DVD into a simple ISO format. At all these instances, WinX DVD Copy Pro would be happy to help. Do you know the best part? It can even let you backup old scratched DVD.
A Golden Opportunity to Grab WinX DVD Copy Pro
Feeling interested in getting a copy of this cool software? Well, there's an event that you shouldn't miss.
WinX is conducting a giveaway as a part of the Christmas celebrations. It's your platform to get a fully-packed version of WinX DVD Copy Pro, for personal use. If you ask us, this is the best way to get DVD copy for free. I mean, everyone would love to save a few dollars, right?
What Makes WinX DVD Copy Pro Unique?
First of all, there's the fact that it comes from WinX, one of the reputed software developers in the market. We're sure you would have heard about WinX DVD Ripper, which is probably the best DVD ripper tools you can find today.
But, even if we keep the reliability and trustworthiness aside, there are a few awesome features in the WinX DVD Copy Pro package.
Sector-by-Sector Duplication
Sector-by-sector duplication is one of the best features in WinX DVD Copy Pro. It makes sure that complete DVD is copied without any corruption. You would not have to worry about the content or structure either. In addition, WinX DVD Copy Pro can also choose the best decryption algorithm based on the disc input.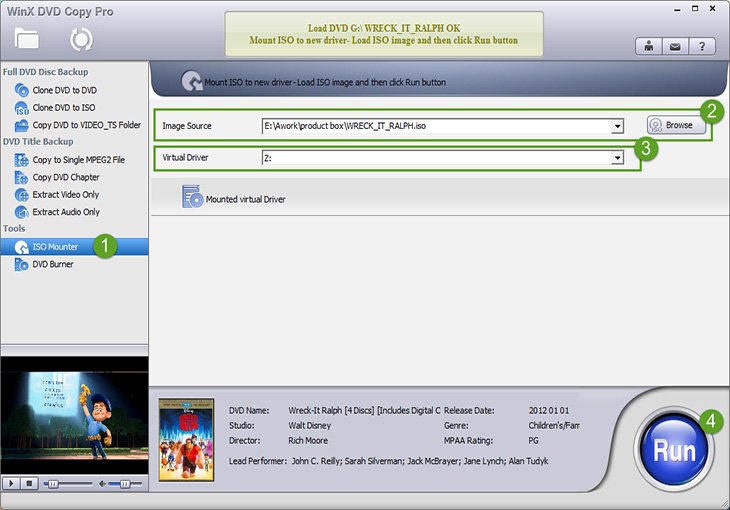 As we said earlier, you can use WinX DVD Copy Pro for copying, converting and backing up DVDs from around the world. It offers a better performance even with scratched and very old discs. The software also manages to deal with corrupted sectors, Disney's Fake, Sony ARccOS bad sector DVDs easily.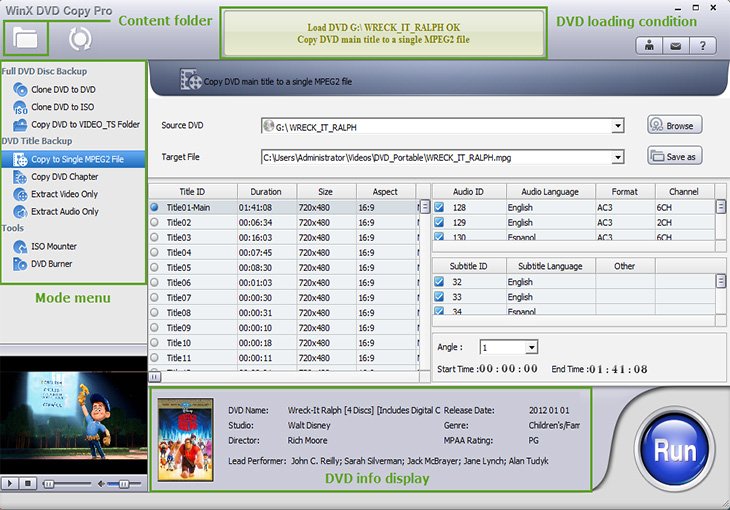 WinX DVD Copy Pro offers a number of ways to copy and back up your DVDs. We're not talking about types of DVDs you can use, but destination formats. You can convert a DVD to ISO file, another DVD folder or easily an MPEG file that works well with media management options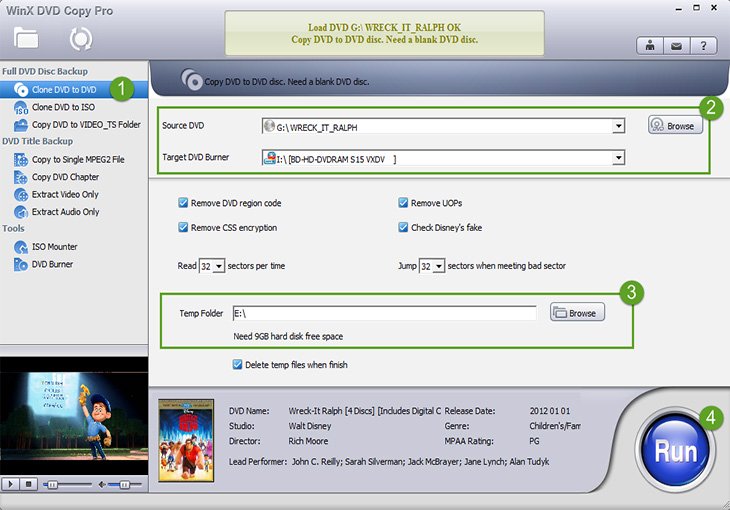 In addition to these, WinX DVD Copy Pro also lets you extract video and audio tracks individually. This is great if you want to make some edits before final export.
Using WinX DVD Copy Pro
Despite the huge number of features, it's really easy to copy/back up DVDs using WinX DVD Copy Pro. You'll have to do some simple steps.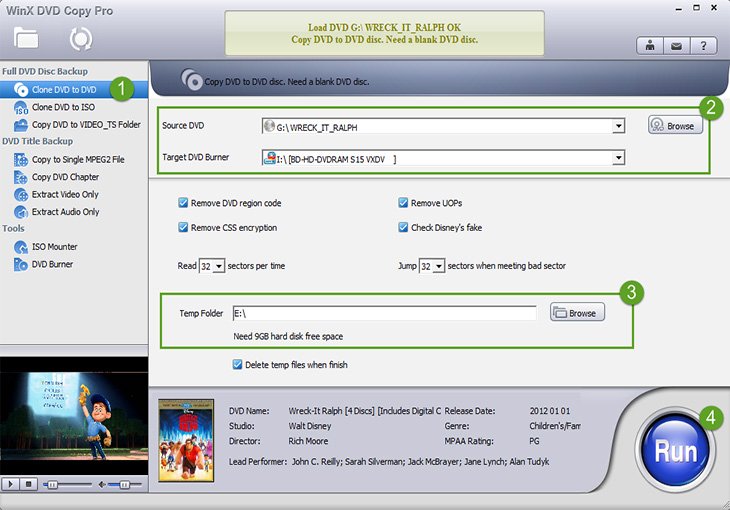 Once you have installed WinX DVD Copy Pro on your computer, you can see the fully-fledged interface. From the options on the sidebar, you have to choose the type of DVD Copying you want. The sidebar consists of a few extra tools too.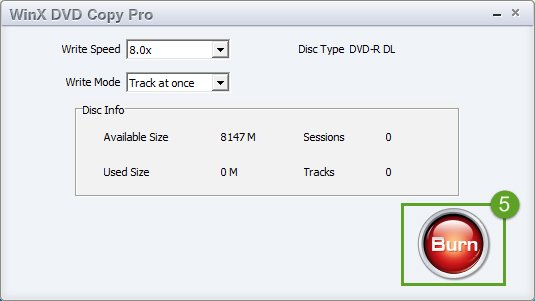 In the next step, you can select the source DVD and the destination area. In some cases, the destination has to be a file or another disc. You can select it and hit the Run button to proceed. WinX DVD Copy Pro will get the job done in no time.
Wrapping Up
Considering all the features inside, WinX DVD Copy Pro indeed one of the best ways to back up your good but old DVD collection. You are getting some amazing options here, including ISO Mounter and extractor. At the end of the day, we'd recommend WinX DVD Copy Pro to everyone who needs a better way of managing their media collection.