Today, the security and safety of documents when running a business is more important than ever before.
Most business owners fully understand the importance of cyber security in general, but far fewer understand the specific importance of document security as well. Businesses routinely create documents to store sensitive information, including information that can serve as official records or evidence.
Needless to say, keeping those documents fully secure should be a top priority for the IT department at your business. 
Here are the top strategies for superior secure document management at your business:
Strategy #1 – Utilize Password Protection For Important Files 
There are many small business owners who will keep important documents on their personal laptops. Should those laptops become lost or stolen, the documents will become automatically exposed and vulnerable. 
What you should enable is password protection features on Microsoft Word, or whichever other document system you use. You should also restrict unauthorized users from being allowed to copy, edit, print, open, or make any changes to your files as well. 
Strategy #2 – Require Electronic Signatures 
Do you remember from before when you would need to get signatures from client before you would be able to scan and print and email document before they would have to do the same thing? This process had vulnerabilities in it, because it permitted sensitive data to be sent via e-mail.
Fortunately, those days are now gone thanks to electronic signatures, which allow documents to be legally signed without having to do any printing.   
Strategy #3 – Have Digital Copies Created and Protected In The Cloud 
These days, it's going to take more than just locked filing cabinets to have all of your documents protected. Yes, having hard copies of documents is good for physical access, but having digital backups is also essential.
Something your business should invest in if you have not already is a good scanner, where you can scan any physical documents into digital versions. You can then save those digital copies in a secure cloud system, such as JustCloud or Dropbox. 
Having your files stored in the cloud means that you can access them anywhere you have internet access, and they will also not be vulnerable to natural disasters. 
Strategy #4 – Make Use of Your Smart Phone 
Your smart phone can be an asset when it comes to securing your files. This is because your phone can be used to take photos of your business purchases, to help track your expenses. You can also use your phone to confirm that you have received business receipts. 
Strategy #5 – Implement Consistent Policies 
Finally, you need to have consistent document practices at your business as well, which should be circulated amongst your staff members so they all get the hang of it as well. For example, it should be a policy that no sensitive data can be left unattended at a printer, where anybody could pick it up. 
If any employee leaves, you will need to have their access to your business network immediately revoked, in order to prevent any possible outside downloading of sensitive business documents. No important documents should just be tossed into the recycling bin.
Instead, documents will need to be destroyed by being inserted into a high quality shredded. A cross cut shredding is better because, unlike a strip cut shredder, it greatly reduces the chances of the documents being put back together later. 
You should also look into data encryption, and use your own judgement in regards to which files and documents will need to be retained over the long term. Any documents that are not necessary will need to be shredded, such as employee records from over a decade ago. If any files need to be retained, as we discussed above, save them in a password protected file only.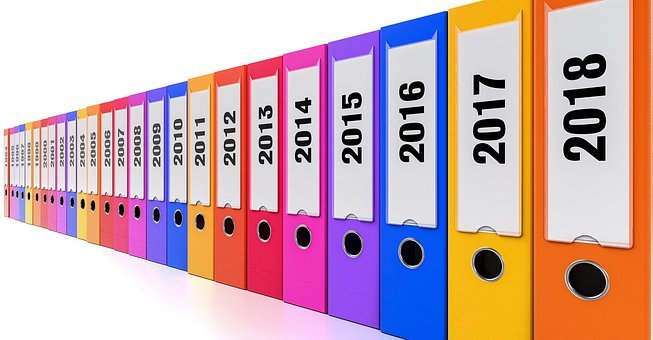 Secure Document Management 
Your documents could easily be an overlooked point of vulnerability at your business. Once any document has been sent, it will be incredibly easy for that document to be either intentionally or unintentionally forwarded or modified by anyone who is unauthorized. 
This is why it simply makes sense for your IT department at your business to put a special emphasis on document security and not just cyber security in general. Failing to protect confidential information in your documents is going to have dramatic consequences for your business that you may not be able to fully recover from.