Soccer is without a doubt one of the most popular games around the world. With globar tournaments like Champions League, you get a crazy fan following for soccer. This is why there is no surprise that there are so many soccer games that are available online.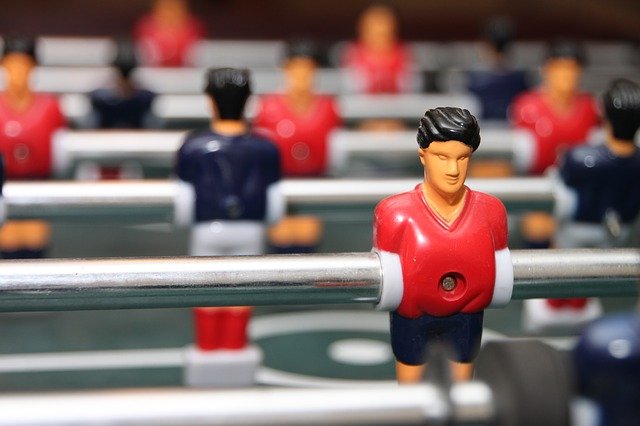 Soccer lovers around the globe can enjoy these games on their mobile phones and PCs. Players are always interested in earning money off these tournaments which is why there are websites like casino winner, where players can place their bets online and win so serious rewards.  
Coming back to the business, we are going to list the top 10 games that are there online, that you can enjoy if you like soccer. 
1. Final Kick
Final Kick 2019 is an arcade soccer game in which you do shootouts. The main aim of the game is to score as many goals as you can. The controls and the options that you get with this game are really simple which is why this game is mostly played by people on the go.
You also get the option to play online and offline tournaments in this game making it more convenient when you do not have access to the internet. The only bad thing about this game is that you have to pay to certain in-game items. Besides that, the game is completely free to download and play. 
2. Football Manager Mobile
Football Manager launched by SEGA is a football sim in why you design and manage your team. As you play matches and improve the stats of your team, you get to qualify for the big tournament.  
You can choose players from different countries and clubs including Europe, the U.S., and South Korea. You get a really good football experience with this game as you perform the management task for your team. The new update of this game is also much better than in terms of more players, leagues, and improved graphics. 
Although you need to pay 8.99$ to download this game, there are no paid elements in the game which is why the money that you spend is worth it. 
3. Head Soccer La Liga 
The official game for the La Liga championship, held in Spain. In this game, you can play against other players or you can compete with the AI system as you play a combination of soccer and table tennis.
The game is really fun to play with loads of moves, characters, and power-ups. You can download this game for free on your smartphone, however, there are several in-game purchases but you can do well without them as well. 
4. Dream League Soccer 
A combination of arcade and sim, Dream League Soccer is a versatile game in which you manage your team and play soccer matches with your team. You get really great graphics and controls making it really engaging and interesting to play. 
There is some other stuff in this game like leaderboard, in-game achievements, and much more making it really interesting for players. The game is freemium although considering all the factors you will absolutely love it. 
5. FIFA Soccer
The most popular soccer game to date. FIFA Soccer with its astounding graphics, seamless controls, and various in-game modes is a fan favorite online game. You get to create your own team from thousands of players. 
There are free and paid bits in this game which is why you should consider carefully as you go with the premium option. 
6. Kevin Tom's Football Manager
If you like retro soccer games then Kevin Tom's Football Manager is just the perfect game for you. This is a complete package when it comes to soccer. As you start the game you need to create your team and over a period of time, you buy new players and sell older players. 
In order to succeed in this game, a sound strategy is needed. This is why there are millions of soccer fans that love this game. You get the complete package for just 3.49$. 
7. PES Pro Evolution Soccer
If you like FIFA then you should definitely try PES Pro Evolution Soccer. A true rival to FIFA when it comes to gameplay, graphics, and fan following. Similar to FIFA with this game you get really great graphics and different playing modes. 
Since the game can be played online you can compete with other players as well, making this more interesting. 
8. Rumble Stars
Last on this list we have Rumble Stars. You get a colorful arcade game that are definitely going to enjoy. With its seamless graphics and controls, you get a really addictive game.
however, you can not play this game offline which is the only downside to this game.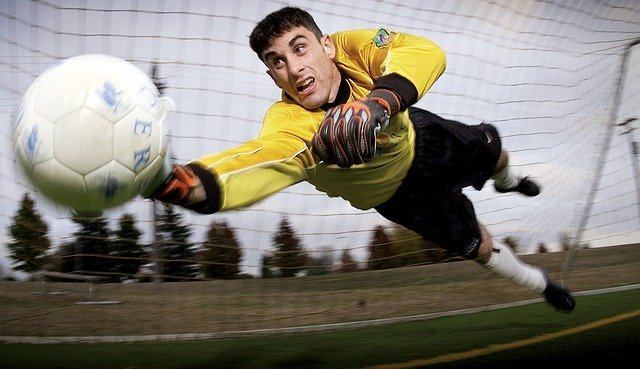 Conclusion
As the craze of soccer is increasing at a rapid pace you can expect more interactive and interesting online games in the future. This is just a fragment of a never-ending list of soccer games.