Oh dear, good old bingo… it's been decades now since this sensational game is being played. Such is its popularity that plenty of online gaming sites are emerging with the thought of proposing a multiplicity of bingo variations for players. Superb, stupefying and sumptuous, bingo games are here for you, fervent peeps but! Which one to choose amongst those array of bingo games? That's where we come into action. We bring you the top five bingo games that you can play online. Are you up for some divine bingo bash?
75-Ball Bingo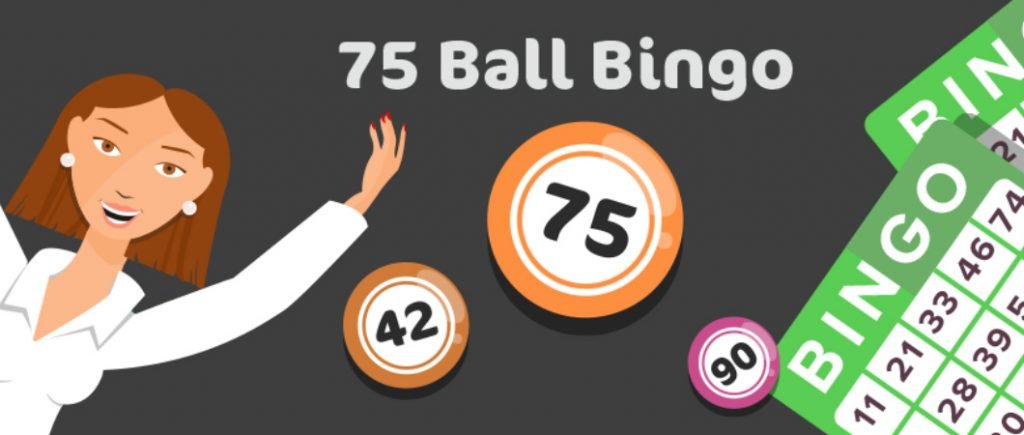 Try fantastic 75-ball bingo today on your device and plunge in a whole new atmosphere of entertainment. Did you know that 75-ball bingo is mostly played in America? Must be due to the excitement mounting after each drawn bingo ball! While online gaming sites have adopted 75-ball bingo as an integral part of their bingo lobby, they didn't mind on adjusting the gameplays a little! Themes, designs and special prizes are present as well. Are you new to 75-ball bingo?
It's easy to play! You are given a 5×5 grid filled with numbers. The middle grid will be a FREE grid. When the numbers are called out, if you have that number on your grids, shade it. The winner is the one who has shaded all of their numbers. Often, online bingo will not need you to shade. The numbers are automatically daubed for you. Care to have a round or two of 75-ball bingo?
90-Ball Bingo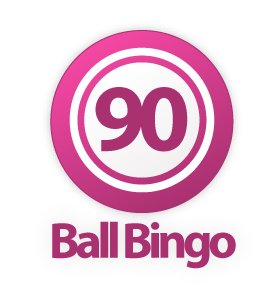 Did someone say 90-ball bingo? This one variant of bingo is so fun to play that it is known as the most popular bingo game in the United Kingdom! Awesome, right? Numerous bingo sites around the net have been offering gorgeous bingo rooms for 90-ball bingo but none seem to match those at Moon Bingo.A click at the bingo site will open the extensive library of bingo games for you. Plus, they are playable on mobile devices too! Fast-paced and action-packed, this game may award some potential winnings with only a 3-row comprising of 5 number card.
But how to play 90-ball bingo? It is actually quite simple. For every number drawn, you'll get to shade the number if you have it, of course. The player that covers one row first is declared the 1 Line Winner. Wait, it's not over yet. The numbers will be drawn again and the one who completes two rows is declared the 2 Line Winner. Finally, after the third round, the one who gets all numbers covered, the Full House, is announced as a winner.
5 Line Bingo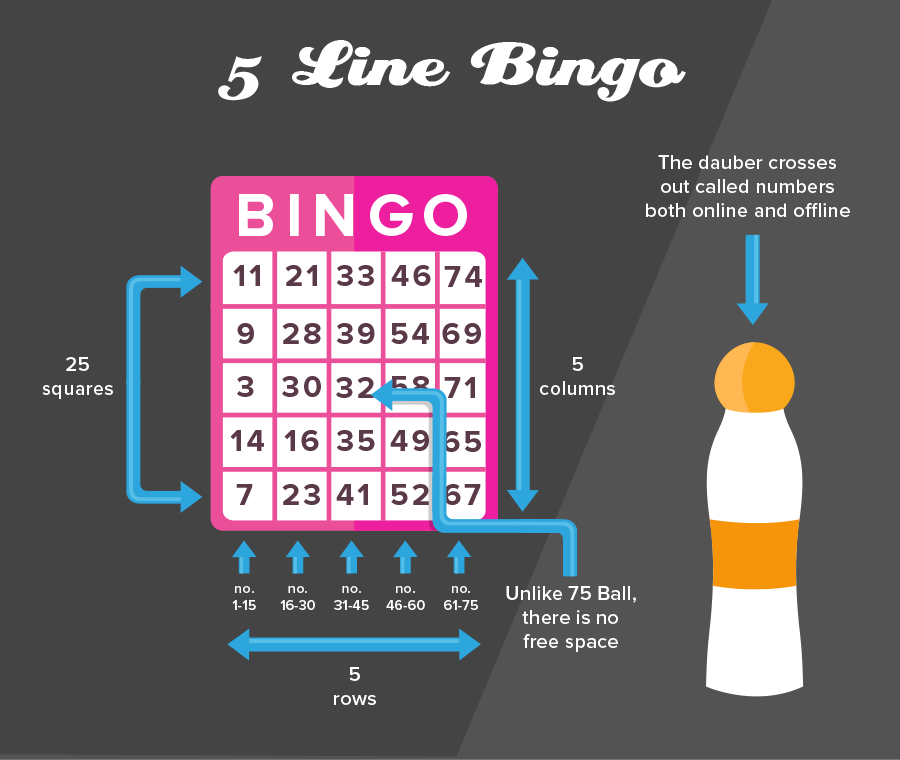 This fun-filled bingo adaptation is also known as Swedish Bingo. 5-Line Bingo is quite straightforward and since it is quite easy to play and understand, it wasn't long for this game to become a favourite selection for new and experienced players alike. It's a fact that numerous online bingo sites do not offer 5 Line bingo. Up for a little glimpse on how to play 5 Line Bingo?
5 Line Bingo is actually a mixture of 75-ball and 90-ball bingo. It is played on a 5×5 grid bingo card without the middle FREE grid. For every number called out, players will mark the number if they notice it on their card. The first player to complete one line is declared the Single Line Winner. It resumes a similar gameplay like 90-ball bingo, stretching the rounds up to a five-line win.
Jackpot Bingo
Anyone for some exciting Jackpot Bingo? Well, Jackpot Bingo is nothing like a bingo game following a unique gameplay. It is actually a variation of 75-ball bingo, 90-ball bingo or 5-line bingo. On Jackpot Bingo, players have the chance to play for a grand lot. In fact, most of the Jackpot Bingo are Progressive Jackpots that keep on increasing as players wager. Isn't that amazing? Moon Bingo features Progressive Jackpot and Guaranteed Jackpot Rooms as well. You could fancy a hop over the moon with such top-flight bingo games.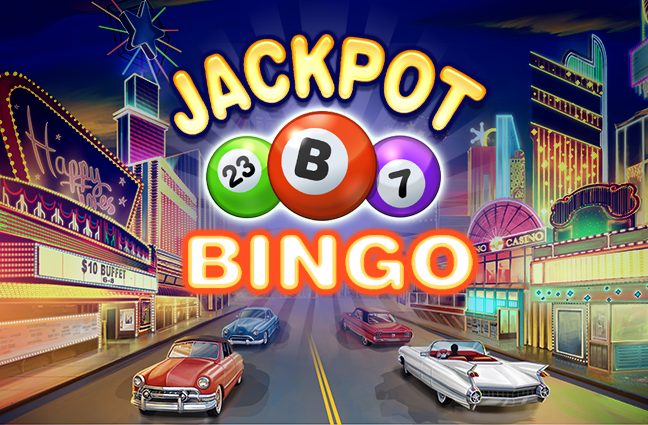 Chat Room Bingo
Ever thought of an extra reason why peeps love playing bingo? It is mostly considered a social game rather than a game played to win. Those players busy gossiping about the latest trend or some particular event are but an enhancement to the atmosphere of bingo. Why not experience such a gorgeous ambience at home? Chat Room Bingo are bingo rooms that include chat options. Share your views, ideas and go chatty style with the chat moderator. You might make some new friends that share similar interest.
Did you spot a bingo variation that could join your favourite list? Time to grace your gaming sessions with the spirit of entertainment via bingo games!