A great website is a key asset for any modern business. It has the power to take a company to the next level, and can also encourage sales to a far wider audience.
It doesn't matter whether you've just launched a new business or are looking to take your existing venture online. Getting your website in great health has to be top of your agenda for 2016 and beyond. But it can be a rather daunting task for those with no experience in the field of web design.
With these quick hacks, though, you'll be able to transform your website from bland to grand in no time.
Photo via Google Images:
Hack #1: Use WordPress
Most people know WordPress as a blogging platform. But when used effectively, it's also a fantastic choice for running a company website.
WordPress theme development experts can provide you with the perfect platform. From there, maintaining and updating the site should be easy, even if you aren't particularly skilled in this arena. Moreover, the integrated mobile optimization is a huge plus point. After all, over half of our internet dealings are now conducted through those handheld devices.
Furthermore, all visitors will be familiar with the basic principles of WordPress. This will ensure that they gain a pleasant experience.
Hack #2: Blog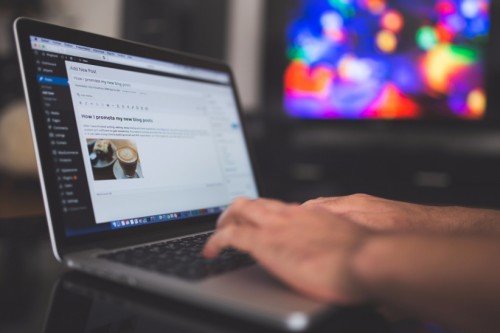 Another reason for using WordPress is that it's the perfect outlet for blogging. Regardless of what industry you are in, a great blog is the perfect way to recruit new customers while also encouraging repeat visits. And if they are visiting the page, they'll be far more likely to visit the other sections too.
The key to blogging is to find a writing style that resonates with the audience. Don't try to be too broad. Target your core demographic, and you won't go far wrong. You should also encourage them to play an active role as those interactions can work wonders for converting sales.
Apart from anything, the readers of your blog are clearly interested in the business that you are offering expertise in. Use it as a direct channel to promote sales of your products, and you'll be amazed at how quickly the success grows.
Hack #3: Use Social Media
Whatever you do on your website, make it social. We live in a world where people are eager to share things on their personal social media accounts. Giving them the option to do so is a must.
Meanwhile, you should look to integrate social media accounts to support the website and gain more interest. These basic tips on running a Facebook page should come in handy. You can also link various accounts so that content is automatically distributed to all avenues.
Social media accounts are also a great way to stay in touch with your audience and offer great customer care. Being present in these areas will help build those relationships of trust. This in itself can be a key factor in converting more sales and seeing bigger profits.
If that's not a good enough reason to get involved, I don't know what is!