Biometric time clock systems can be used in small office or large buildings to track employee time by fingerprints. A special device called USB Fingerprint Reader  is connected to the manager's computer and employees clock in and clock out during a day with their finger.
This is the best solution for time and attendance tracking of your employees by fingerprints.  The reliability of the system is proved by thousands of companies worldwide – in USA, Canada, Europe, Australia etc.. At the same time fingerprint scanners became more affordable so that company of any size be it 100 or 5000 employees can implement the biometric system and start saving money and focus more on productivity.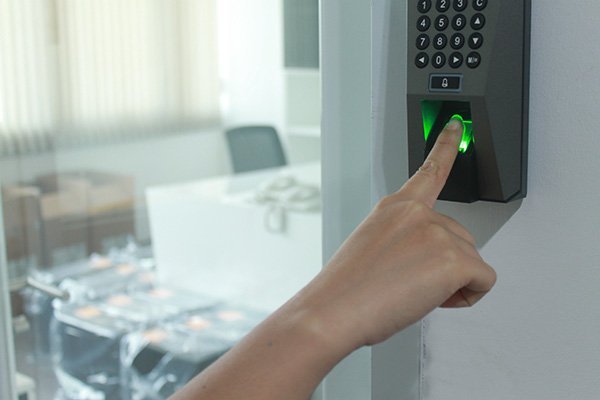 Software Installation and Configuration Made Easy
Biometric systems come with built-in software that allows you to setup time tracking in your office in a short period. Depending on your work environment requirements, you can install a program on-premises, use a cloud based HR software or integrate a Hybrid solution (both on-premises and cloud). Once you connect the USB fingerprint reader, you will be able to track time for each employee.
Thanks to a user-friendly interface and customizable software settings and options every person can easily work with this program.
A wide range of functional abilities
The functional part of Biometric Time Control System allows to solve any time tracking task and report. Here are some of them.
Management of employee work schedules
Take control of employees' sick days, leave management, paid time off, personal days, vacations. Flexible work schedules. Lunch break time control (fixed or flexible).
Instant registration and monitoring of absence, late clocking, early leaving , absenteeism.  Employee control at time clock locations.
Ability to add your own events. Registration of business trips and absence. Task control.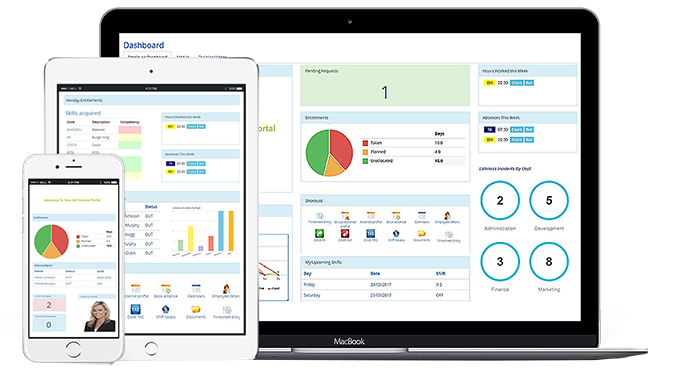 Salary and bonus calculations based on defined work schedule and actual number of hours worked
Hourly pay and tariffs. Payroll calculation based on late shows, absence, early leaving
More and more companies are switching to new powerful time management systems for further and effective business development. They get rid of manual operations and optimize their expenses. An automated employee time control is now made possible thanks to biometric timekeeping systems.
After installation of biometric time clock in your office you will be able to solve a wide range of important business questions and tasks such as:
Timely clock in/clock out control
Rational use of working time
The actual number of people working on the field or object
Accurate payroll and bonus pay
Online control of all subdivisions, including remote locations
Accurate number of hours worked by each employee
Minimization of operational expenses
The companies that switched to biometric time management system notice dynamic optimization of salary fund. And it happens due to an option to pay only for hours worked, this way the salary will always be fair with a flexible possibility for workers to even increase it.
For example, a big retail chain company covers 5 different regions and has staff of hundreds of people. In order to effectively manage this workforce we need to make sure that at every given moment at any retail location the business processes are same and that they go as scheduled, with the planned speed and calculated efficiency, and every employee is exactly where he should be according to the approved regulations. And therefore, all these hundreds of employees should get paid a fair salary which shouldn't require a bunch of bookkeepers to calculate.
Possible errors are totally eliminated thanks to the biometric time and attendance tracking system.
How Biometric Time Clocks Help Save Money for Your Business?
Usually, hourly paid employees are using paper timesheets which they fill out manually to write down clock in/clock out time, and for an accounting clerk  to make data entry and calculate all hours manually will be a time consuming task while the final reports may still contain errors due to lost papers or incorrect data. With time clock systems data reports will be created automatically and payroll will be done correct, the salary will be paid only for hours worked and here comes an additional money saving opportunity.
If a worker missed 5 minutes a day or 0.5 h/week , it gives business owners $30-40 savings/week or $2000/year from one worker only.
With larger number of employees biometric time clock systems can lead to more savings and better investment of extra money back to the business.