A digital marketing campaign is one of the most powerful ways to promote products and services today. Nearly everyone is on the internet these days because of the wealth of information and social connectivity it provides. The internet is the fastest source of data than any other type of medium and people have embraced it as a part of their lives. Businesses and companies can no longer ignore the power of the internet over the lives of consumers. Any business that wants to make it exponentially big has to rely on digital marketers to make their campaign online because these marketers know how to navigate the jungle of websites, social media, and e-mail. It's also important to point out that the buying habits of people have changed. Online stores are making a huge impact on people's purchasing habits and have put a dent on traditional brick and mortar. The internet has exposed people to more products and services that they would prefer to shop online. Before people would purchase anything on a brick and mortar, they would first research about it online. With the widespread use of mobile digital marketing will only grow to be even more important. As a business, brand or digital marketer you have to begin asking now what is the most important data for your marketing campaign. Asking the right questions at this point will help guarantee your success in any online marketing strategy.
Some Statistics about Digital Marketing Campaigns
   There are 3.7 billion users of e-mail worldwide

   There are 4.1 billion projected users of e-mail by 2021

   350 million dollars were spent on advertising on e-mail as of 2019

   E-mail makes a 28.5% ROI compared to 7% for direct mail

   Marketers say e-mail is their biggest source of ROI at 59%

   158% amount of click-through rates increase when social sharing is included in e-mails

   72% of people prefer to receive promotional content via e-mail than through social media

   Email subscribers are three times likelier to share content through social media

   Compared to Facebook or Twitter Email is 40 times more effective at acquiring new customers

   An email campaign is 6 times likelier to result in a click-through than a tweet.

Set Goals in Your E-Mail Marketing Campaign
A sound strategy begins with knowing the goal of your campaign. One form of digital marketing is e-mail marketing which proves to be one of the best places to create real ROIs. However, to make your strategy on e-mail a success you have to have a verification of e-mail list. This is important to prevent bounce rates and undelivered messages. If you are going to send e-mail in bulk you need to have a good reputation otherwise your e-mails will just be sent on the spam folder or blocked by ISPs. If your e-mails are delivered in the inbox you will have better chances of customer engagement and click-through rates.
That being said, you have to set goals for your e-mail marketing and that means thinking about what you want to achieve. There are several types of goals in an e-mail marketing campaign
   Welcoming new subscribers- when you are welcoming new subscribers you want to tell them all about your business and that mean your products and services. You want them to know about your values and how your business can help in solving their problems. You want to engage your customers and build a relationship with them.

   

Improving Engagement

– you want potential customers to know about your new content or your new promotions. You may be promoting a webinar for example or making a campaign to generate sales.

   Nurturing existing subscribers- you may want to initiate further engagement with your customers by providing them with meaningful content. It can be a demo of your products and services or just articles about self-help that feature your products and services.

   Re-engaging subscribers- if you have subscribers who haven't been active for some time you can regenerate their interest by giving them content that will perk up their interest. You can give them updates on your latest products and services that will perk up their interest.

   Segmenting your subscribers- you may have a varied demographic and quick research into your marketing tool will tell you the type of subscribers you have. To make a more targeted e-mail marketing you have to know your subscriber's particular personality, age group, and where they are in the buying process with your products and services.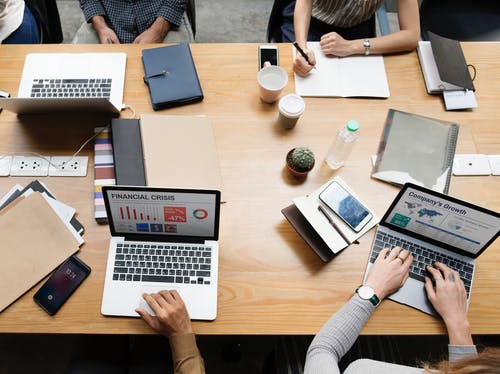 Understand different E-mail Types
There are many different e-mail types you can send and you have to be aware of the types there are
   

promotional emails

– Generally, talk about offers and are all about sales of products and services. They are self-promotional.

   Relational emails- these give subscribers what they were promised such as a regular newsletter, a free gift or some other relevant information they can use.

   Transactional e-mails- these include subscriber signup confirmations, welcome messages, order or purchase confirmations, and acknowledgments of changes to subscriber information. These types of e-mails are usually triggered by your subscriber's actions they've taken on your site.
Know Your Audience
It is important to know your audience because they will help you make sound judgments in your digital marketing campaign. You'll be making your content around your target audience so you should make some educated guesses based on your data on what their preferences are. Use Google Analytics and Facebook because they show you data on demographics, location, and interest. You can get a snapshot of who your customers are and what they are interested in. Once you are aware of all these you can start making an effective email marketing campaign.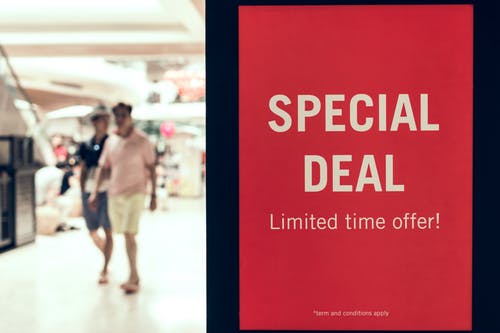 Conclusion
E-mail is highly important in a digital marketing campaign compared to any platform on the internet. Digital marketers should apply an e-mail verification system to make sure their e-mail campaign is being delivered to real users who are interested in the content. It is important to know your demographic and type of audience so you can craft successful marketing campaigns that will resonate with users and give you significant ROIs.