Online casinos use a variety of technologies to ensure players are safe. This a legal requirement but also in the best interest of the casino operators, as technological safety keeps the customers happy. Data privacy, anonymity, and safe technology are all buzz-words characteristic of the era we are living in, and something the public and politicians have become more preoccupied within recent years. In this article, we take a look at some of the technology used by online casinos to keep all players, and their data, safe while playing online.

SSL Encryption
SSL encryption is a type of online casino encryption technology used to protect your data. Playing on online casino sites involves a lot of sensitive information, such as your address, credit card information, personal identification number and so on. You might even have uploaded a photo of your passport or another national ID to the online casino. To keep the players' safety, and to stay in line with national regulations such as GDPR, online casinos do everything they can to keep your data safe.
SSL is short for Secure Sockets Layer and is the most popular type of encryption, although TLS (Transport Layer Security is sometimes encountered as well. Unencrypted connections leave your data exposed to potential intruders. When you browse the web with an unencrypted connection, your data is sent around to different servers, which could be subject to intrusion. That is a serious issue, as the servers end up storing lots and very sensitive information about you – such as name, birthday and credit card information.
When an SSL encryption is used, the different servers receive and store an encrypted piece of code about you, rather than the actual info. This means your data is safe between you and the server you are contacting. If you want to know whether you are accessing a site with an encrypted connection, you should look for the https URL at the top of your browser window. The extra 's' denotes that you are accessing the site with a secure connection. If you are not, your browser is also likely to inform you of it. A secure connection is always important but especially so for online casino sites, as so much sensitive information is processed.
Random Number Generators
A Random Computer Generator is a piece of computer software that releases numbers at random. It is used by online casinos to ensure that all outcomes are transparent and randomized. Think of online poker, for example: In Texas Hold'em, all players are equipped with two Hole Cards to begin the hand. Additional cards are added from the desk on the Flop, Turn, and River. All these cards are dealt with and presented based on a Random Number Generator. And how do we know that? Well, over time, multiple investigations by researchers and independent agencies have concluded the same thing. Random games are, indeed, random.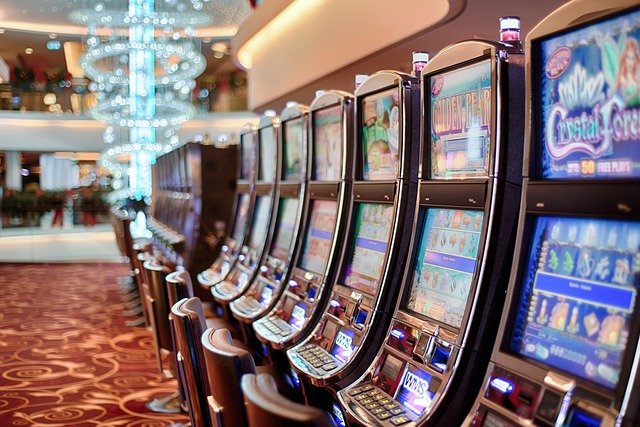 Online casinos use Random Number Generators for their slots as well, although the calculations are more complex in that scenario. With online poker, all cards are equally likely to appear. With casino slots, the Random Number Generator assigns a specific value to each symbol – a number between 1 and 10, for example. When a number shows up in the generator, the corresponding symbol shows up on the slot.
However, all symbols are not equally likely to appear, as is the case with online poker. Instead, the Random Number Generator assigns a different probability level to the different numbers, depending on which symbol they represent. Progressive jackpot symbols are obviously less likely to appear than the game's base symbols.
In the early days of online casinos, the operators had far less reliability than now. Customers were less likely to trust that outcomes were random, which meant some players continued to prefer land-based casinos. Things are very different today, as licensed UK casinos with bonuses have become the norm. These are regulated and licensed by the United Kingdom Gambling Commission, which means any detection of fraud would destroy their business. Players can, therefore, rest assured that all outcomes are randomized.
Deposit and Withdrawal Methods
Today, online casinos offer more deposit and withdrawal methods than ever before. You can deposit with a traditional bank transfer, use a debit or credit card, or store your money in one of the many popular eWallets. Whatever method you use, they all employ leading technology to keep your money safe.
Banks and monetary institutions use extensive verification procedures to prevent fraud and money laundering. One-time passwords or verification text messages are examples of this. Once you request a deposit with your personal credit card, a text message is sent to your mobile phone to ensure you are the one using the card. If you are worried about the safety of different payment methods, you should go for one with a lot of safety technology in place. If so, personal credit/debit cards directly attached to your bank account are definitely the best options.
The United Kingdom Gambling Commission Safety
The United Kingdom Gambling Commission also has official recommendations on what to look for in terms of online gambling safety. They are not too fuzzy about the technology, as they don't consider it the players' responsibility:
Make sure the website is showing a British Gambling Commission licensed status.

Check whether it links to the official public license register, and can you find the online casino on the list.

Check the Terms & Conditions for all gambling products to ensure transparency.

Check for restrictions and tricky T&Cs on offers and bonuses.
Instead, the United Kingdom Gambling Commission takes on responsibility by itself to ensure that all safety technology is up to date. If breaches are found in the safety systems developed by casino operators, it can lead to fines and potential exclusion from the UK market. As such, even though players should be considerate while playing online, the ultimate responsibility for safe technology lies with the operators and the Gambling Commission.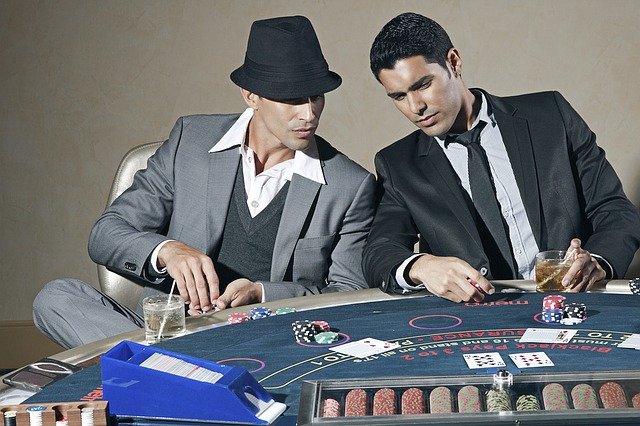 Conclusion
No online technology is bulletproof and the same goes for online casinos. Customers should always be careful when playing online, only used licensed casinos, and not hand out personal information at a random. However, the technology used by online casinos today goes a very long way to protect your data. Encrypted connections and strict legal requirements ensure that casinos do their very best to protect your data.
You can also rest assured that online casino outcomes are as randomized as declared. Most casino games operate with an RTP between 95% and 98%, and that is exactly what you should expect to earn in the long run. Random Number Generators ensure that outcomes are settled in accordance with these values. There is nothing rigged about online casinos, although it may feel like it at times.