The video game industry continues to grow, thanks to new technologies and the new ways that gamers themselves are using technology. While virtual reality remains a hot topic, e-sports and streaming made a big entry in 2016, and even industry experts have a hard time determining which trends will emerge and which will plummet. For game studios, developers, gamers, and investors alike, the gaming field is being watched closely as everyone wonders what the next big thing is.
Virtual reality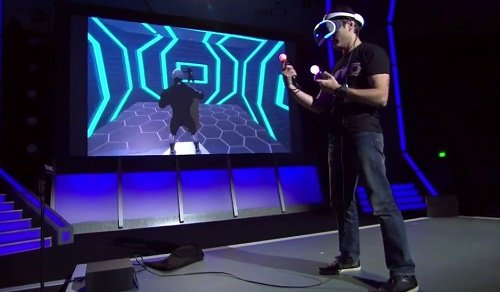 Virtual reality (VR) remains a huge part of the gaming industry and is a favorite contender for the next big thing in gaming. Last year was supposed to see commercial success for VR. The results, however, were not quite what the industry anticipated. Still, at the 2016 Develop conference, an annual game developer conference held in Brighton, it was hard to find a session that did not involve VR. Developers believe that the future of VR is a social one. Headsets are replacing controllers for a completely immersive experience and we can now place two or more people in a VR space and watch the interaction. With more multiplayer VR games, this platform will be more about a shared space of collaboration than solitary play.
Mobile gaming and app development
Another huge impact on the industry is the increased use of tablets, smartphones, and gadgets. With that, comes the organic growth in the development of apps. Smartphone app development is a contender to overtake console marketing, since apps are quicker to release and satiate gamers' needs for instant gratification and a need for better experiences.
Educational gaming
With the trend of improving educational systems globally and focusing on wherever job growth is, educational video games could fill the void and bridge the gap, bringing education and fun to learners worldwide. Nowadays, education is increasingly conquering online classrooms and software is there to teach much needed new skills, introducing students to new experiences and often offering practical learning that's been missing from theoretical lessons. In addition, more institutions of higher learning are offering specialized classes and courses, tailored to game developers and budding experts in animation, graphics, technology.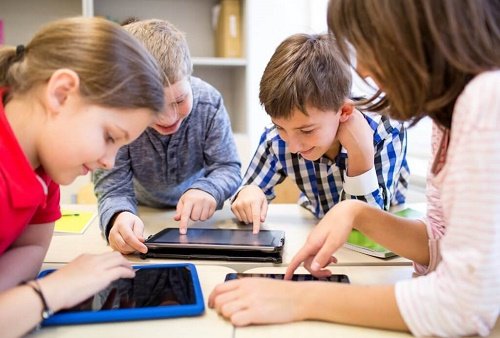 Streaming
With the availability of streaming services for entertainment, the video game purchasing process may change. Just as physical video game rental has become less common, so will traditional in-store purchase of games. On the other hand, gaming events are on the rise. Gamers can now rent games on-demand and stream video games directly to smartphones. Although industry leaders like Nvidia say streaming might need another decade to develop into what it's supposed to be, gamers these days seem to prefer to stream rather than buy top video games, but they do enjoy spending money on live events that bring them together with like-minded gaming fans. The benefits are that users can play right away, without the gripping waiting period awaiting shipment or venturing out to the store. They seem to prefer venturing out into the world for fully immersive gaming experiences and events.
e-Sports
E-Sports are growing in popularity at an astounding rate and the market is estimated to reach $1.9B by end of 2018, according to SuperData Research, meaning approximately one billion by the end of this year. This is astonishing growth for a part of the industry that was literally non-existent a decade ago.
Viewership alone is expected to reach hundreds of millions. The trend was already evident in 2014, with Amazon's purchase of Twitch, the platform that allows user to watch online video game matches live, just like Sky Sports. This trend continued in 2016, when Counter-Strike and Street Fighter V matches were broadcast on network television and the broadcasting rights for League of Legends sold to the company responsible for streaming Major League Baseball games for $300 million.
Game publishers are allowing content to be streamed for free on YouTube and major tournaments are available for free viewing, making it completely different from traditional sports broadcasting where either viewers or broadcasters are charged for subscription. Investments are expected in both tournament and individual teams, giving real world sports a run for their money.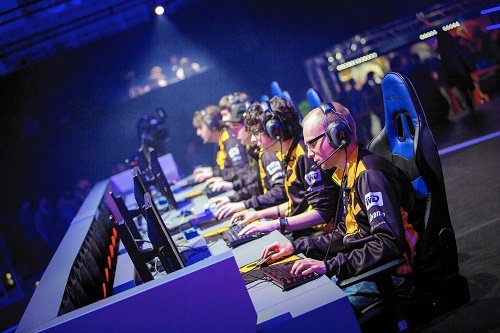 User involvement
Gamers will be contributing to the development of the gaming industry themselves. Design and content creation is evolving and are involving users too. Some Kickstarter campaigns have offered donors creative roles in the project, from voice actors to music producers. The potential for crowdfunding has not been fully realized yet. Star Citizen is a good example of this, a multiplayer game that alone managed to raise another $30m this year. It's safe to say that we are embarking on a new era where developers can outsource content development to hard-core fans.
New consoles
The console is dead. Long live the console! New hardware provides new directions of growth. At the end of 2016, we saw the release of 4K-enabled PlayStation 4 Pro for just $399. This year, we are anticipating Microsoft's long expected release of the Xbox One Scorpio, described as a PC in a funky box. The industry has seen the move away from clunky consoles and into more powerful hardware at cheaper prices, with the retail price of last year's PlayStation 4 starting at just $299.
No doubt that venture capitalists and angel investors are keeping a keen eye on this huge booming industry, making the gaming industry the top dog for fun, education, entertainment and growth.