Before COVID-19 struck the shores of the United States, hosting a business event was as commonplace as getting takeout. Not only do events enhance your brand image, but it's also an efficient way to introduce your company to new customers and interact with current ones.
In a PCMA survey of 1,776 people, researchers discovered that 87% chose to cancel or postpone events due to coronavirus. Knowing which aspects of your business to continue and how to safely move forward is challenging for almost every industry.
Even when a vaccine has been widely distributed, there will still be cause for some social distancing as different segments of the population get inoculated.
Why Should I Host an Event?
There are many reasons to host a local event during the pandemic.
For one, people are exhausted from sheltering at home. They desperately need safe ways to interact with the world around them. Safety should always be your number one priority, but there are some concrete ways of holding a mini-conference or party without exposing your customers to the virus.
Learn how to plan a gathering while following state and local guidelines. Be flexible in case you need to reschedule.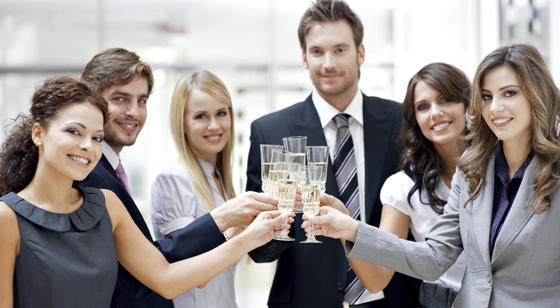 Tips for Hosting Company Events During a Pandemic
1. Know Your Numbers
Pay attention to guidelines for your area. If you live in an urban setting, you may be in a red zone with higher rates of transmission. On the other hand, a rural town might have very few cases. Take the time to study your area so you can make a determination as to whether you should have an in-person or virtual event.
You should also consult with local officials about how many people can safely attend the event. You may need to limit numbers, or host programs in stages to allow people to better distance from one another.
2. Plan for Light and Electricity
Since outdoor events seem to be a bit safer than indoor events and people are more comfortable attending, you should plan for ways to illuminate the area as the sun goes down and ensure you have electricity for the stage or other areas. Rent a mobile generator and you can host your event anywhere there is an empty field.
3. Maintain Social Distancing
Block off rows and add markers on the ground showing how far apart people should stand. You might also want to make regular announcements over the loudspeaker about staying at least six feet apart.
Give attendees an example of what six feet actually looks like. Many people seem to have no concept of spacing. Tell them to think of a person they know who is six feet tall and stay that far away. Physical guidelines, like tape on floors, helps tremendously with this.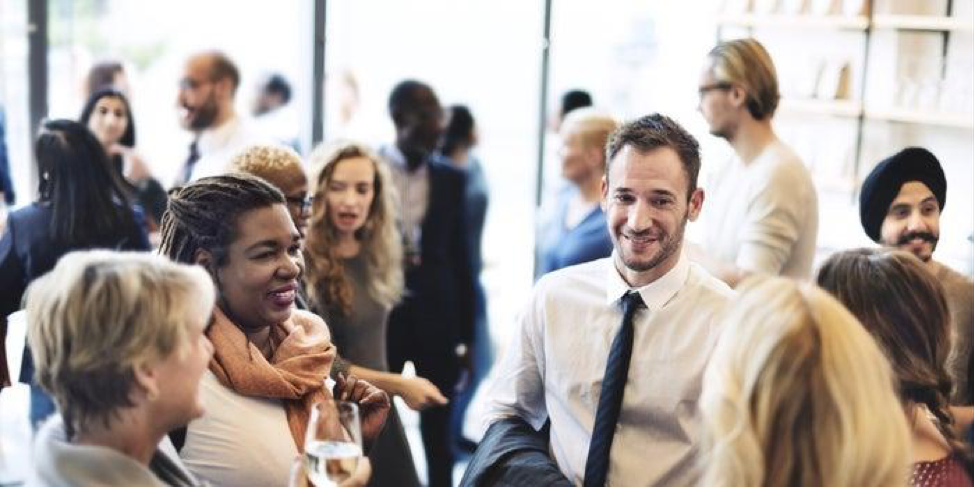 4. Require Face Coverings
The Centers for Disease Control and Prevention (CDC) recommends that event attendees wear face coverings to slow the spread of the virus. The combination of masks and social distancing helps protect your patrons.
Keep in mind that some people may be unable to wear a mask due to asthma or anxiety. Make accommodations for people when needed. If a majority covers themselves, it should protect everyone.
5. Create a Hybrid Event
Understand that some people do not feel comfortable attending any type of in-person event right now. Those who are at high risk if they catch the virus, or have people in their homes who are immunocompromised, may stay away.
If you want to reach as many local customers as possible, offer a hybrid event. Stream any talks to your social media pages. Host separate chat rooms for those who wish to stay home but still participate. Look for ways to get the word out across different communication channels.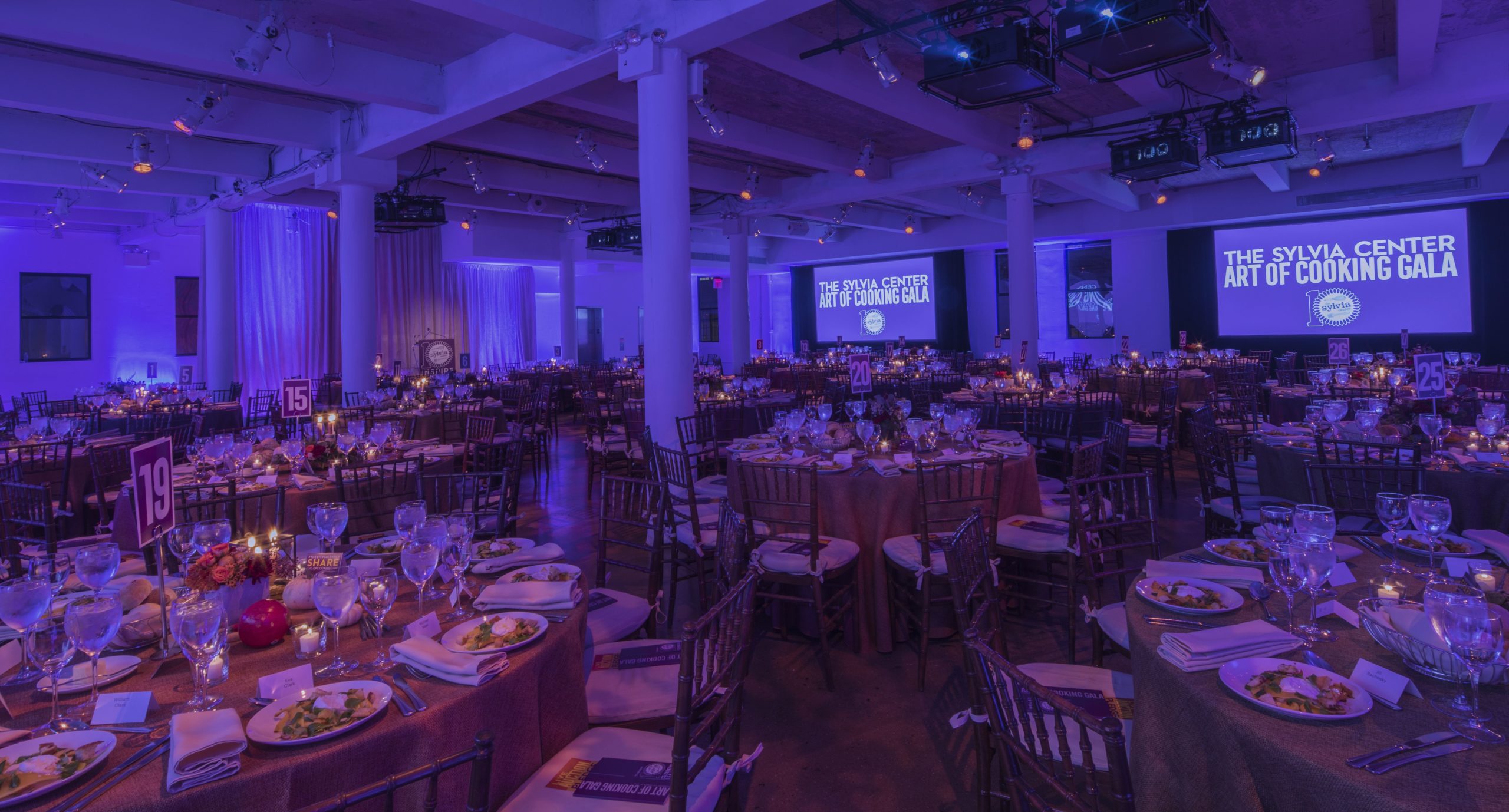 6. Book a Larger Room
Another idea is booking a smaller event in a larger room than you normally would. Having more space allows you to distance people more. You may also want to limit the number of people at each event. It would be better to hold two separate events with fewer attendees to better protect your customers.
7. Consider a Drive-Through Option
Another idea is to offer a drive-through event. If your event is mainly about handing out treats and sharing information about your company, people can pull up, get a goodie bag and leave without interacting with more than one person.
How well this option might work for you depends largely on the purpose of the event. If you simply want to raise brand awareness, then this is the perfect solution in the middle of a pandemic. You could even customize the goodie bag according to shortages in your area. Hand out free rolls of toilet paper, for example.
8. Go Virtual
Nearly everything has gone virtual, and you may need to embrace the digital age in order to promote safe social distancing. Schools are teaching via Zoom and Google Meet and companies regularly have staff meetings online.
Think about the benefits your conferences typically offer. How can you share the benefits without meeting in-person? If you typically have guest speakers, host a virtual session where the person streams live from their home and your customers tune in.
Be Sensitive to Emotions
Your customers feel many emotions right now. Some of them are angry they've lost time with friends and family. Others are fearful of catching the virus or someone they love dying. Be sensitive to the different ways your clients feel.
If someone expresses concern over one of your events, hear them out. They may have ideas for safe social distancing measures you can implement. Care about your customers and fellow citizens and you'll plan an event everyone can get behind.
Lexie is a freelance web designer and UX strategist. She loves all things design and spending time with her goldendoodle. Check out her design blog, Design Roast, and follow her on Twitter @lexieludesigner.