The iPhone is the new style statement today, and those who have it cannot keep calm. While the looks and features are way more advanced than what the android smartphones look like, there are some drawbacks that this device has.
Going to a meeting and having an important presentation to present? How will you connect your iPhone to your desktop? Challenging, isn't it? First, you will have to untangle the tangled cable wires, connect them end to end, and if you are lucky, your iPhone will get connected.
What if you aren't? At this point, MirrorGo comes in handy that enables you to mirror iPhone to PC. Surprised? You should be because we are here to take you way ahead of technology.
Connecting the cables and fumbling between them while the others wait for you to start is long gone. Now, the advancement of technology and software like Wondershare MirrorGo have made the connections a breeze. 
How does MirrorGo make it easy to 'Mirror'? Let's check that out!
Mirror iPhone Screen to your PC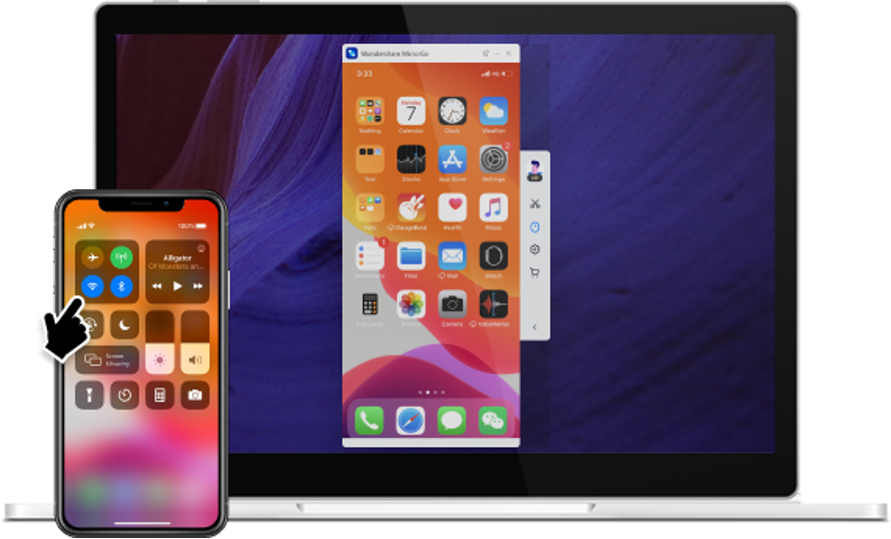 Casting your iPhone's screen to your PC is just a step away. Do you want to discover the process? It's effortless. Connect your iPhone and PC to the same WiFi connection. Make sure that you have the MirrorGo software installed on your laptop or PC.
Launch the software once connected to the WiFi network. Tadaa! You will find your iPhone screen mirrored on your PC. Now you can effortlessly control your iPhone using the mouse of your PC and present your presentation to the board members.
We know you would miss your age-old cable connecting process, but you need to become tech-savvy with the advancement of age. In just a few minutes, you will be able to connect both devices without any unnecessary hassle. 
Gone are the days when you would have to wait for the IT team to lend you support and keep everything ready for use. You can become self-reliant when this incredible software is installed on your laptop.
So, what are you waiting for? Visit the official website and download it now to use it and impress others with your tech-knowledge.
Take screenshots and save them on your PC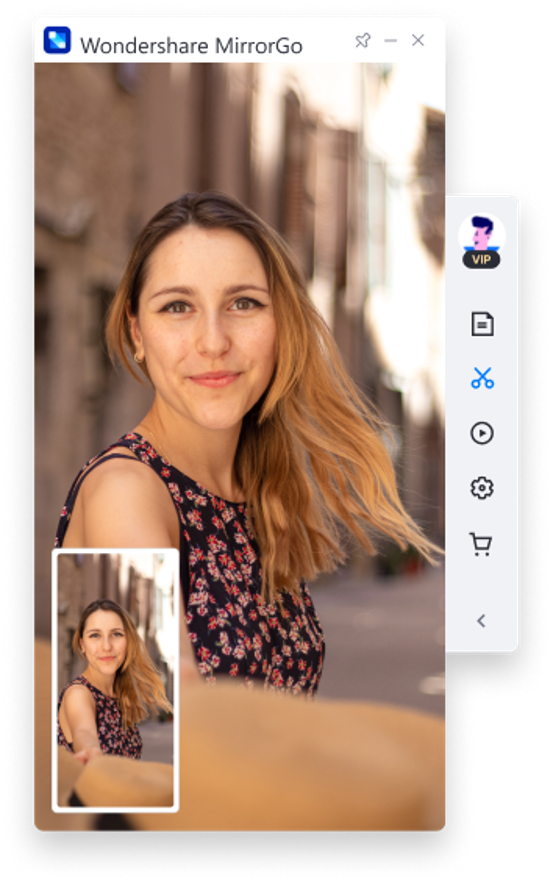 Are you worried about your iPhone's storage space getting full? If you are concerned about your media, it is time you stop worrying. With the MirrorGo software on your PC, you can save screenshots and screen recordings on your local PC.
While you have connected your iPhone to PC and the screen has been mirrored, controlling your phone becomes a cakewalk. You can answer your calls, quickly reply to any texts, play your presentations and many more activities are possible with this magical software.
Do you know that you can take screenshots from your phone, but that won't be saved on it? If you don't, then it is high time that you should!
Yes, it is possible to take screenshots from your phone, which automatically gets saved on your PC. Thus, it saves your time and storage space. You no longer need to use a USB cable to transfer all your files from your phone to your PC. 
MirrorGo does that all for you. It lends you enough time to enjoy yourself with others while all your job gets done in minutes.
Now, if you want to know about the process of taking a screenshot and saving it on your PC using MirrorGo, it is incredibly straightforward. All you have to do is take a screenshot as you always do. Make sure that your phone is connected to your PC. 
Take  the screenshot and press CTRL+V to paste it on the computer at the desired location. That's all, and your job is done.
Push Notifications Handling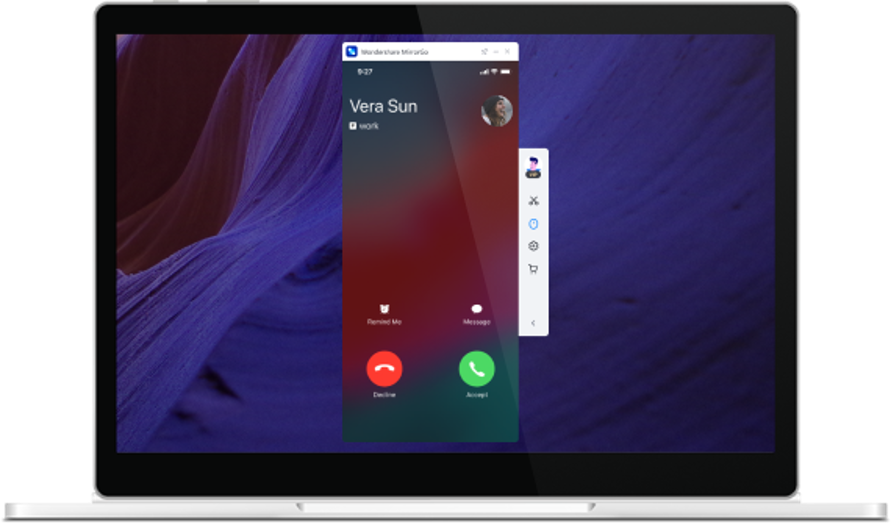 It becomes very tiresome to handle the phone and PC simultaneously. While you are working on an urgent mail, the phone may ring, or some random notification may pop up. 
 You might feel frustrated to open the phone and check who it is at such an odd time. All this trouble vanishes when the showstopper MirrorGo steps in. Since you can control your phone through your PC now that you have connected them using the MirrorGo software, you won't miss any notifications.
The screen is mirrored, which means all the notifications will now appear on your PC screen. You can effortlessly keep a check on all the push notifications while working on your project. Reply to the ones you feel is essential and ignore the rest. MirrorGo makes your work life much more comfortable and convenient! 
Wrapping up
Why waste money on cables that go bad in a few months when you have an incredible software like MirrorGo? It is said that technological advancements have gravitated the entire world to man's index finger.
With a single click, he can do anything he wishes. Be it to make payments, purchase an item, order food, or send a text. You are just a click away because of this fast-pacing technology that changes every day.
Amidst this advancement, Wondershare has launched its MirrorGo software that mirrors your phone and makes your job effortless. You can save screenshots and screen recordings, handle all notifications, collaborate your iPhone with your PC to work faster, present your work on the big screen, and do much more with this single software.
All you need to have is a stable WiFi Connection to connect your iPhone to your PC. Why are you reading this article till now? Open your PC, go to the official website, and install it before you go to work tomorrow.