If you simply look around the web, you can find a number of free data recovery programs. However, there's one issue that we have found in most of them — lack of effectiveness. You download the program, do a scan that takes a lot of time, but there's no result. In other words, many people think that effective and free data recovery programs don't exist anymore. This is where Wondershare Recoverit Free stays as an exception, in all senses. And, we wanted to introduce this exceptional tool to our readers. Down below, you will find our brief review of Wondershare Recoverit Free, discussing the various aspects you should know.
As you can guess, Recoverit Free is the free-of-cost version of Wondershare Recoverit, one of the most used data recovery software in the market. But, unlike most of the free versions you find, this one is noted for its near-perfect effectiveness.
It's designed in such a way that you can recover almost anything and everything, no matter how you lost it in the first place. So, we used this free product for a while, trying to recover some files that we accidentally and deliberately deleted.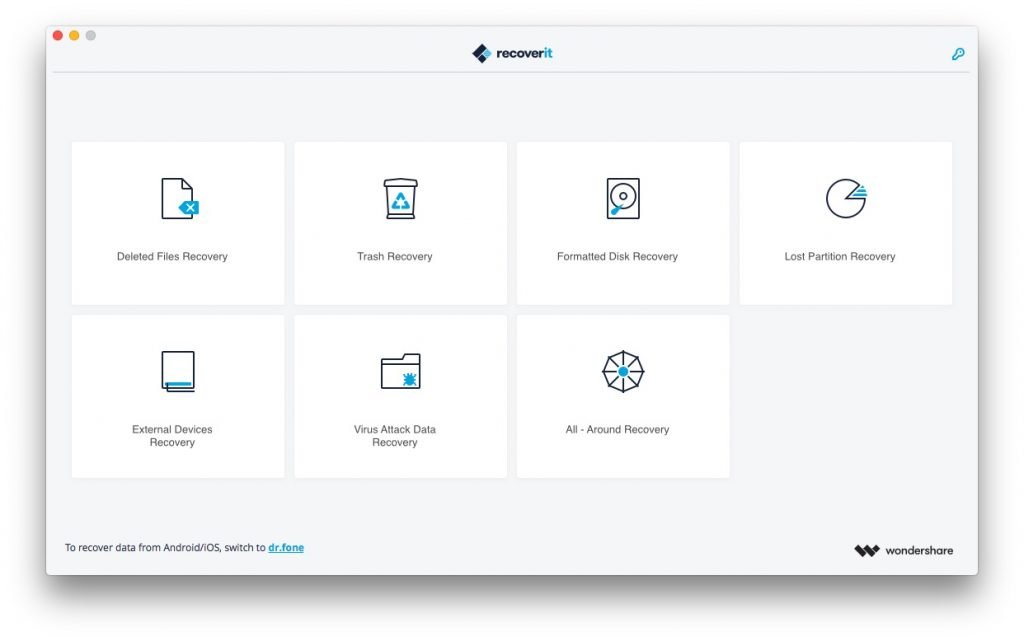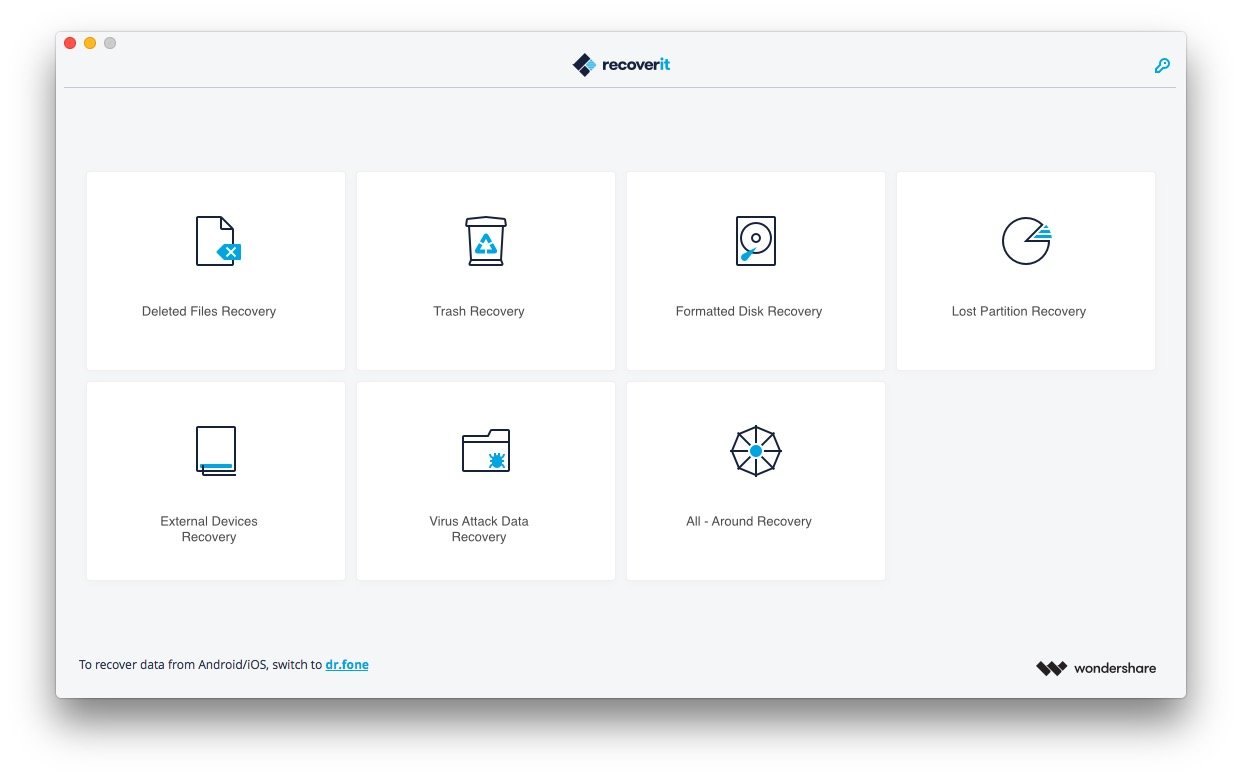 Just so you know, it's also a great choice if you are looking for data recovery for Mac solutions. We are saying this because we used the macOS version for primary review. Now that you have an idea about Wondershare Recoverit, shall we see what it has to offer?
Using Recoverit Free
The best part about the free version is that you don't see any annoying ads. After installation, you can launch the program and choose one of the desired data recovery modes [more about that later]. Most people would go for Accidental Deletion method, where one can recover any file that they have deleted. By deleting, we're talking about the Removal of the task.
In the next screen, you will be asked to select the Disk, also showing you the list of available drives. You can select any drive according to the need. In our experience, Recoverit Free was quite quick in detecting as well as listing the available drives. Once you have selected the drive, you can hit the Next button, to continue to the Scanning process.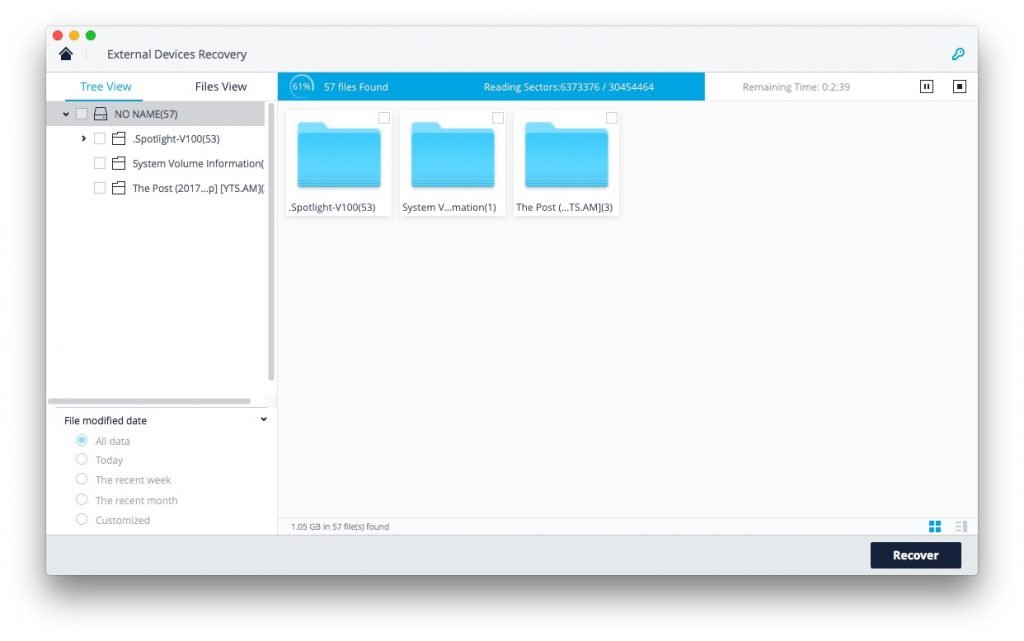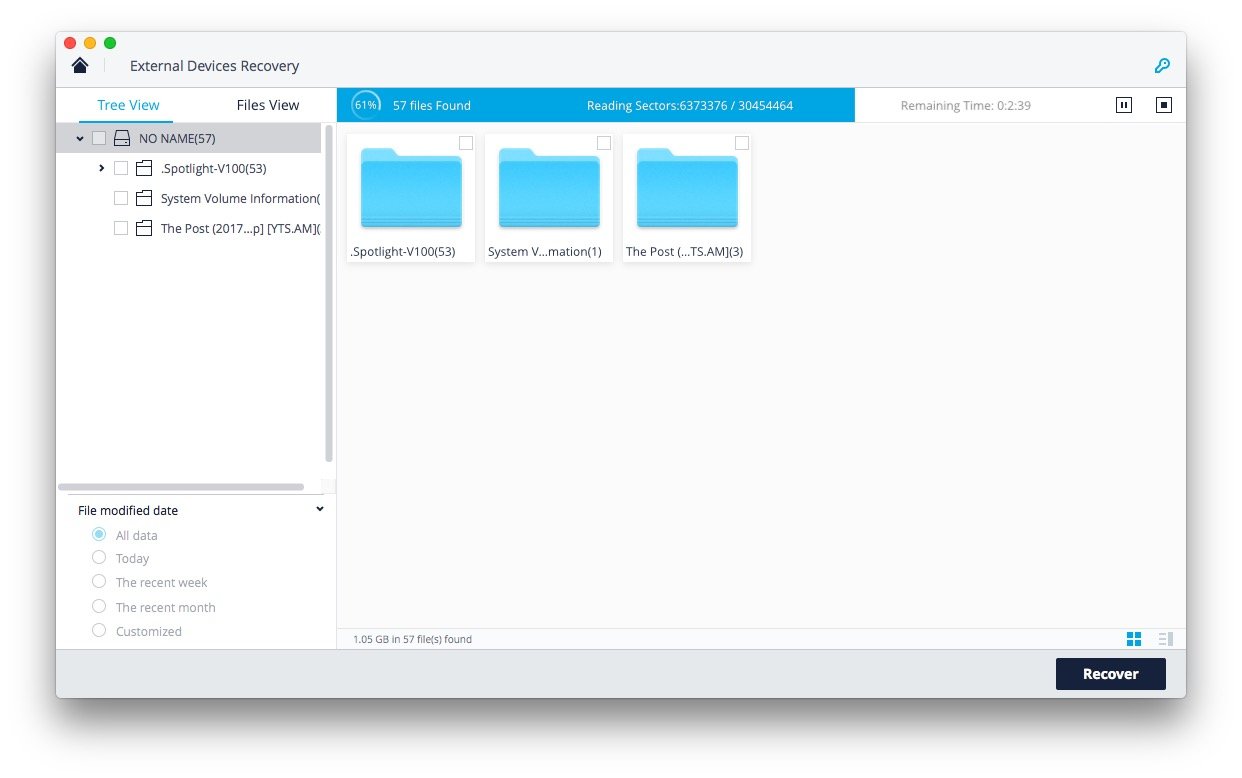 There is no definite time requirement for the scanning process. Recoverit takes less time if you have a lower number of files to be recovered. On the other hand, if there is one or two files, you can get it done in a few seconds. In any case, Recoverit would notify you once the scanning is done. Rest is easy, you know. You can select the files and get them recovered.
In light of our experience, we'd say that Recoverit is one of the best free data recovery software you can get for both Windows and macOS. And, there are a few other things that make the program unique.
Many Needs, Many Modes
You don't have to compromise your specific needs while using Wondershare Recoverit. In case you did not know, it comes with a variety of Recovery modes you can use. For instance, if you lost an entire disk partition due to some reason, you can use the Lost Partition Recovery mode. And, in case you are confused with the sheer amount of choice, there's All-Round Recovery mode too.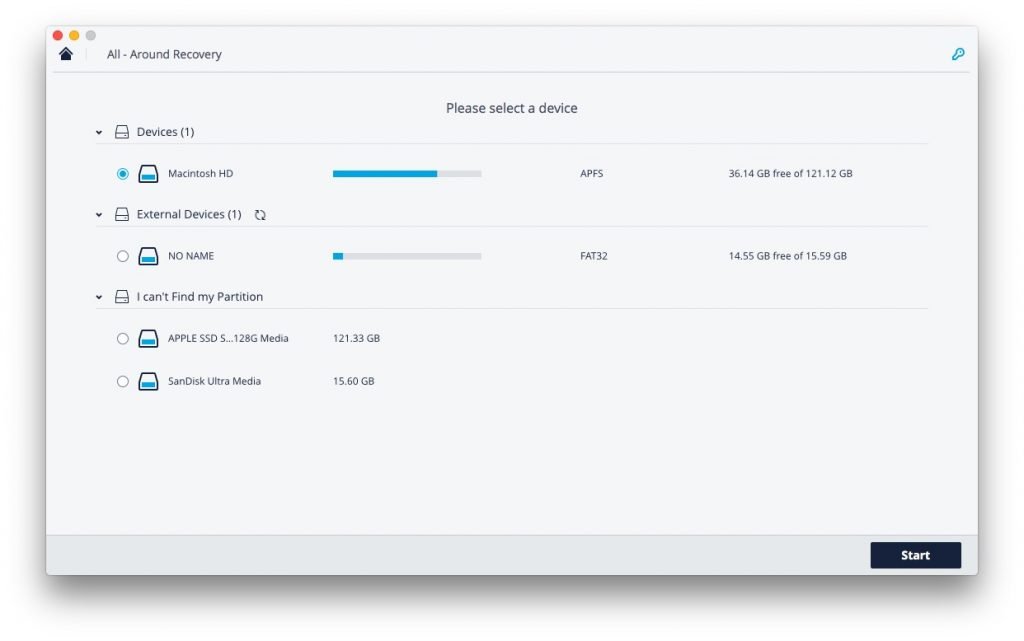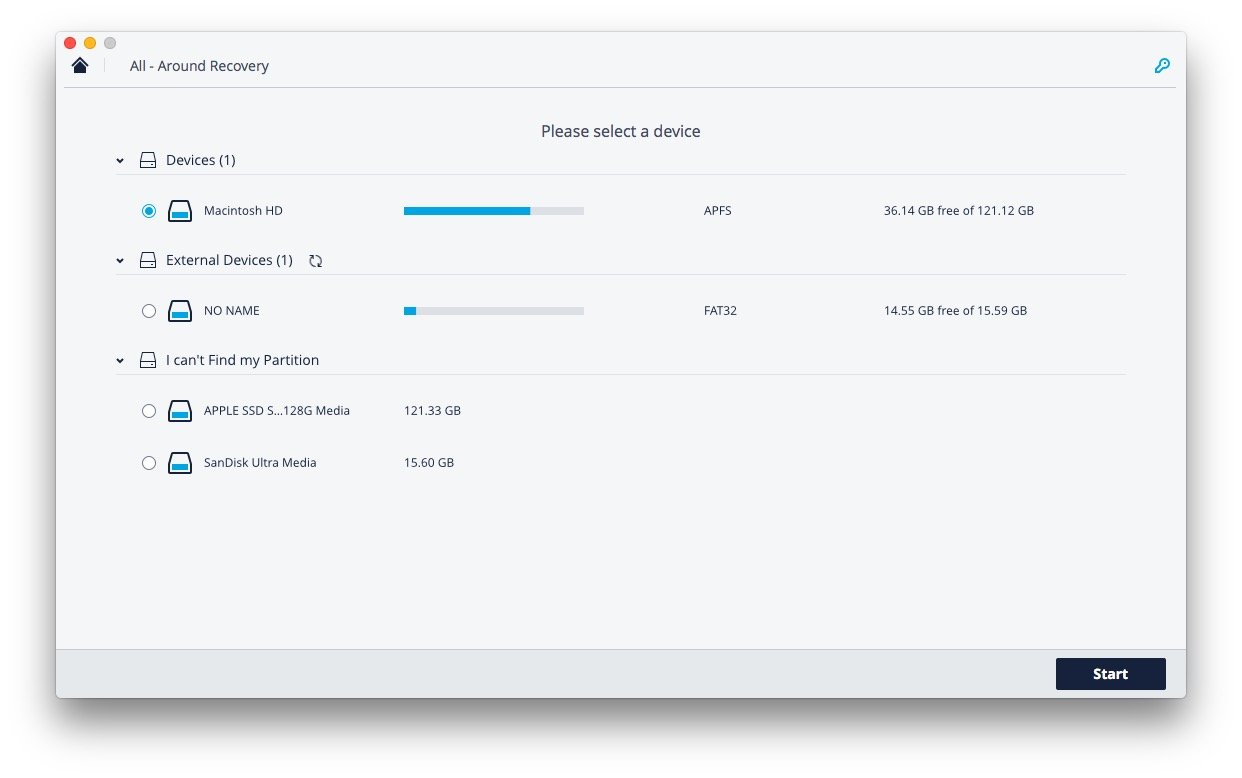 Unparalleled Compatibility
First, we'd like to congratulate the developer for making this free data recovery program available on both Windows and macOS. In both these versions, Recoverit offers one of the best level of file support. Can you actually believe that the free tool supports more than 550 file types? That's almost every type of file that in the world you can recover.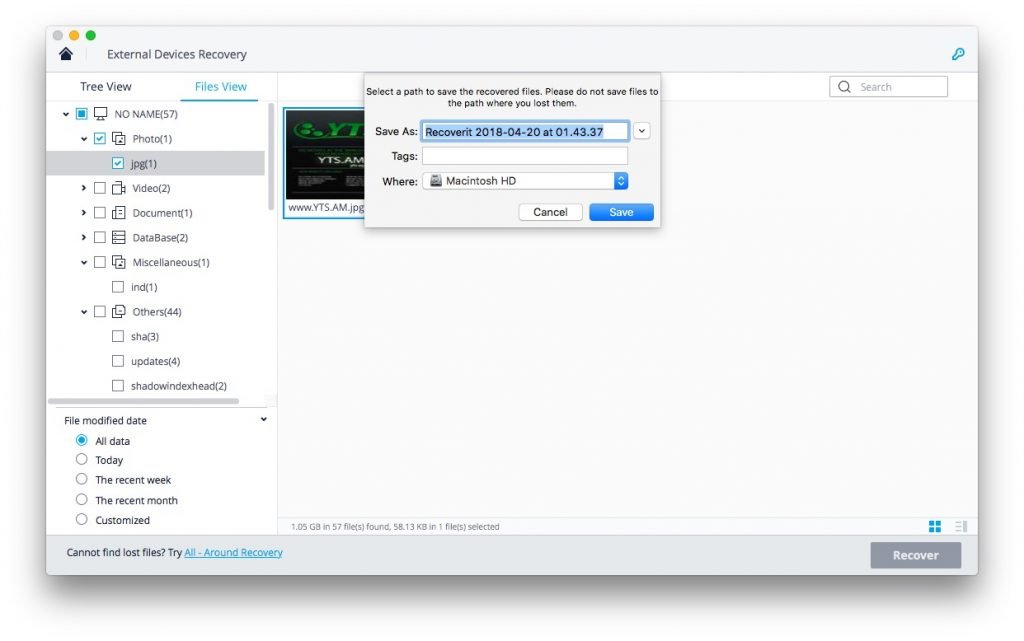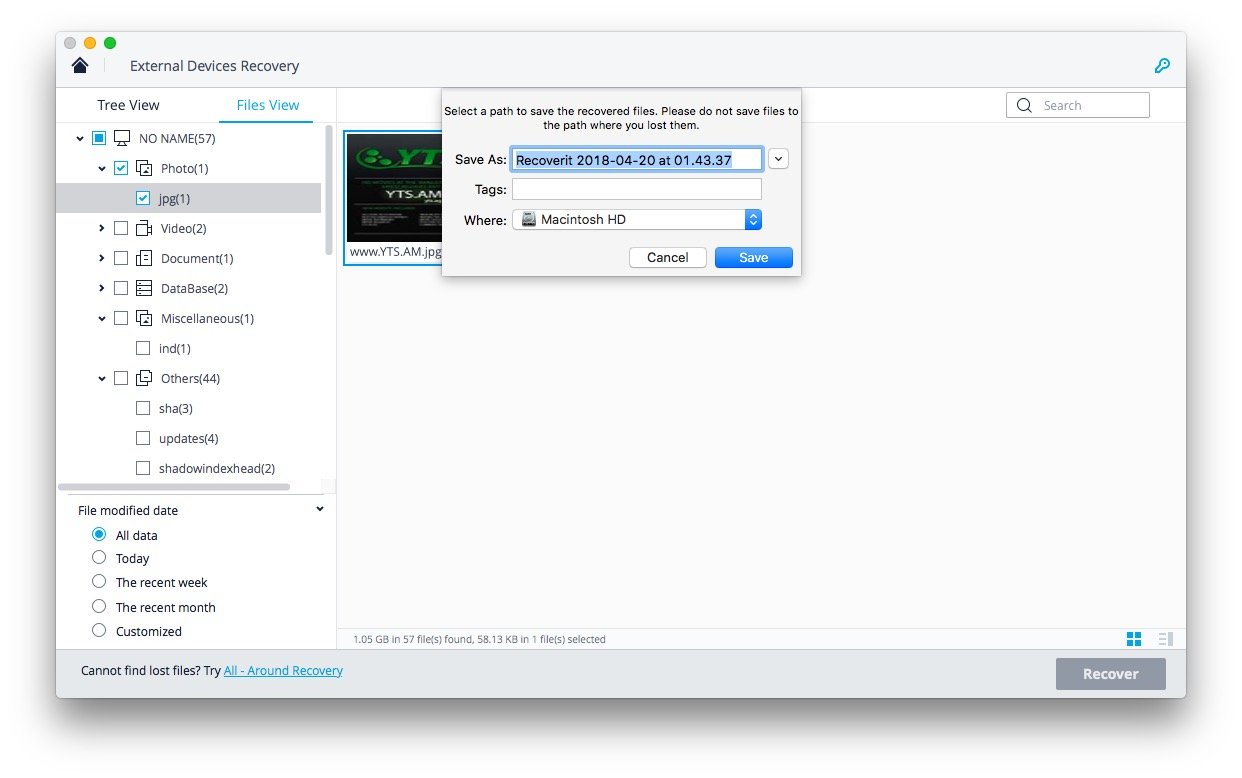 The Bottom Line
Looking for a free, easy-to-use and feature-rich data recovery tool? Wondershare Recover it is your answer! There are a few features that we loved, especially the presence of individual recovery modes. The only kind of restriction we found was with the maximum file size of recoverable files. If you are using Recoverit Free, you won't be able to recover more than 100MB of data. To do that, you will have to purchase the premium version, which is actually reasonable. Altogether, we'd recommend this to anyone for almost any recovery need.