The education industry has undergone unimaginable changes over the course of the last few years, to the point that the concept of learning has been shaken to its core. Attending lessons in person is no longer the only option, as a growing number of institutions are now equipped to deliver remote learning programs. Among other factors, significant advancements in technology have played a key role in this sector's transformation.
Some feel that online learning could be detrimental to the learning process and the learners by creating a sense of isolation and increasing stress levels through demanding self-discipline. It is also believed that even teaching remotely might have some drawbacks. Although it is true that online classes are prone to technical glitches, fast technological advancements have developed and continue to improve the user experience. It is also true that instructors and teachers would require further training in delivering their lessons online, but this can be hardly classed as a disadvantage. Educators of all kinds are eager learners, and additional skills, such as those required to master teaching online, can boost their confidence and become useful in the future as they are transferable.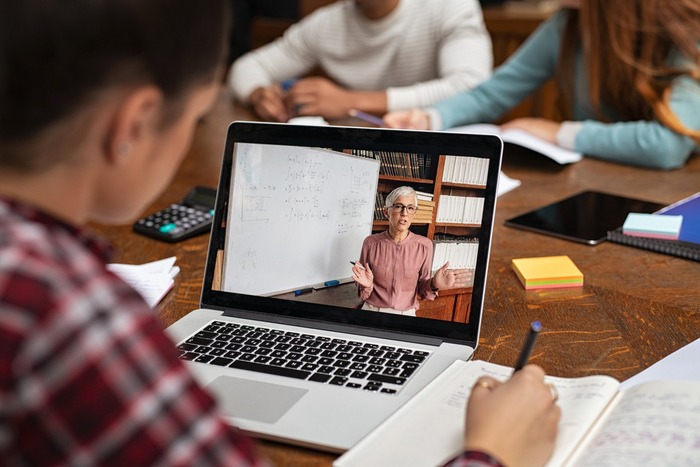 Despite a few remaining skeptical voices, online learning is dramatically increasing in popularity. As the most recent survey from Babson Survey Research Group reports, the number of students in the US higher education system who are attending at least one course remotely is on a constant rise. This is not surprising, as online learning is an effective and efficient way for teenagers and adults alike to sharpen up their existing skills, learn new ones, or even retrain for a new career. 
Online learning has had a major impact, particularly on the TEFL industry worldwide. Learners and teachers of English as a Foreign Language have been able to take advantage of a range of learning platforms and apps that could be used inside and outside the classroom.
Let's have a look at some of the reasons why online learning (and teaching) has gained such a remarkable reputation:
Its flexibility is undisputed: Both teachers and students can work at their own pace, with synchronous (live) and asynchronous (recorded) lesson options. What's more, the constraints of rigid schedules have disappeared: you can learn or teach from anywhere.

With technology at everyone's fingertips, it means that remote learning is accessible to anyone who has a suitable device and an internet connection, regardless of their location.

It's cost-effective: Compared to traditional education, online learning is far more affordable. Online courses have bypassed the need for brick-and-mortar venues, therefore avoiding expensive overheads.

It's time-efficient: Not many people enjoy the traffic jams during rush hour or the crowded public transport at peak time. With distance learning, you can save time (and money) by avoiding your daily commute.

It gives more options: Whatever skill or subject you want to learn or teach, you will be able to find it in the land of opportunities that is the Internet. One of the most sought-after programs is English as a Foreign Language, due to the fact that English is the common global language for international trade and communication. 

It can be customized: Course providers are striving to deliver the best learning experience possible. For this reason, the course is available in different formats (e.g. fully online or hybrid) and the learning and assessment materials are delivered in a number of ways: through videos, reading texts, forum discussions, and photos.

The engagement levels are high: Nowadays, learning platforms are equipped with interactive activities, games, and quizzes to involve the learner as much as possible. Here are some of the apps that can be used in any classroom, virtual or not:

Quizlet: to test vocabulary through flashcards

Kahoot: to test knowledge and understanding through competitive quizzes

Google Forms and Microsoft Forms: to design and complete surveys, ideal for mingling activities

Pixton: to create storyboards and comics, allowing imagination and creativity to flow.

It can provide

an additional source of income

. Whether you are a student or not, having extra money is always handy. With the help of online platforms, you could teach school subjects, English, or other languages as a part-time or full-time job. Here are some options:

With Lingoda you can teach English or other languages to European learners. Their materials are ready-made for teachers to use and their support system is helpful if you are new to the job. 

With Topica Native you can teach English to South-East Asian students through their user-friendly platform. 

S-Lessons is the go-to online school to teach English to Japanese young learners via Skype. You can decide whether you want to work with the materials provided or you prefer to create your own. However, if you fancy relocating to the

Land of the Rising Sun

and

teaching English in Japan, a salary step-by-step guide

can help you make your decision.

If you want to teach Business and/or General English, Everywhere English is the platform for you. You can choose to teach individual or group classes to an adult-only audience. The curriculum has already been designed for you.

Instead of (or as well as) languages, you could teach other school subjects, like Marketing, Chemistry, Maths, and Biology, with LatinHire, where the target audience is predominantly composed of South American students.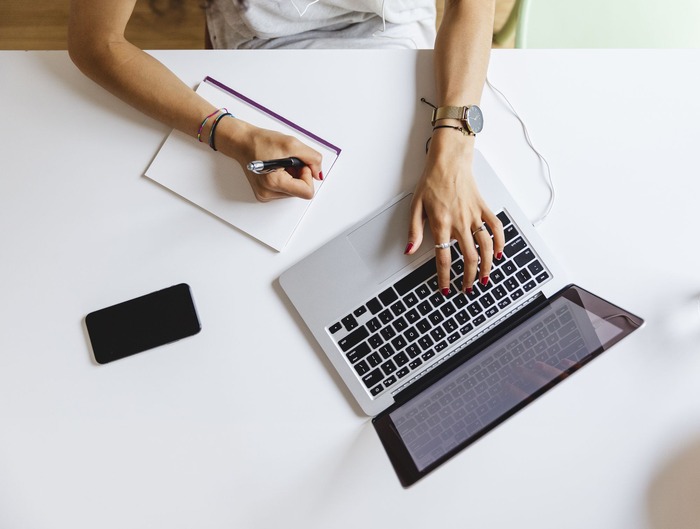 It promotes collaboration: Through message boards and grouping tools, online students have plenty of opportunities to collaborate with other classmates, whenever and wherever they are.

It shortens feedback times: One of the advantages of technology is the speed at which operations are completed. Uploading, downloading, and editing assignments in the form of documents has never been easier, faster, and more accessible for both students and teachers.
Online learning platforms: yay or nay?
Although there is a minority who believe that it is not as effective as the in-person experience, there's a myriad of advantages to online learning. From flexibility to work opportunities, from faster deliveries to interactive collaboration, there's no denying that online platforms have revolutionized the learning scene. Have you already tried remote learning?