YouTube is primarily known as a video sharing platform that also has a vast library of music and podcasts. However, it is also one of the best platforms to enjoy music. There are times when we wish to watch music videos offline or in MP3 format so we can listen to them on any device. 
Converting your favorite podcasts and music to MP3 will be easier to store and can be played anywhere. MP3 also has a small file size, taking a very small space in your system, allowing storage of multiple music files. 
Do you want to download YouTube videos into MP3 format? Or you want to convert youtube to mp3 on mac?
But YouTube doesn't have the option to convert files to MP3. You will need a free mp3 converter for converting music to audio files. 
Here we have compiled a list of 10 free YouTube to MP3 Convertors. Let's check them out!
1 Wondershare UniConverter 
2 YTMP3
3 Converto
4 Y2Mate
5 Keepvid
6 ClipConverter
7 Any Video Converter
8 TYD Video Downloader
9 4K Video Downloader
10 Freemake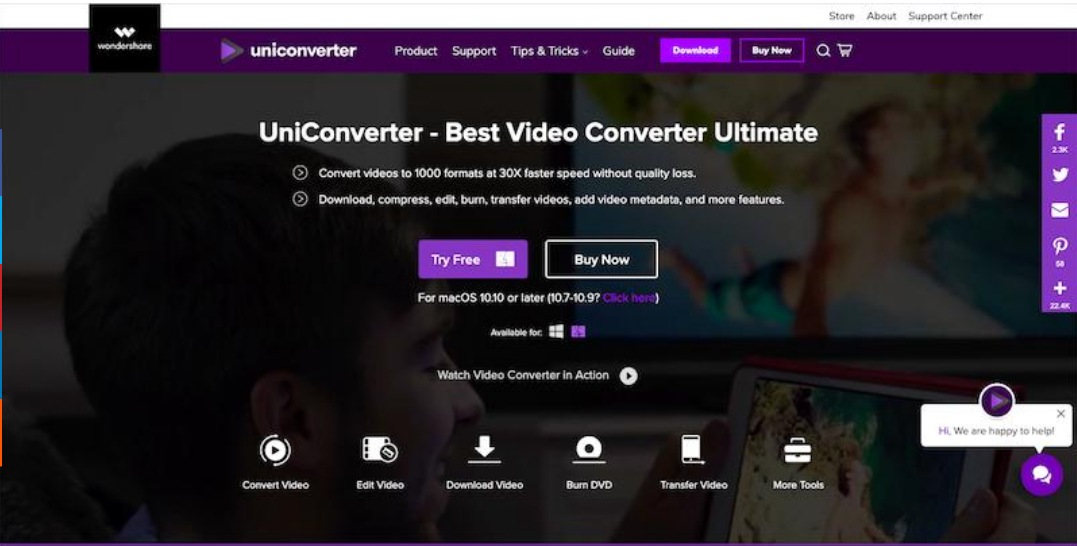 Uniconverter will top our list of best free YouTube converters because of its flexibility, and advanced editing features. It also claims to be 30 times faster than the competition. 
Wondershare UniConverter also offers best in quality service on downloading any video. There is also a set of video tools for more optimization. You also have a 30 days money back guarantee on your premium account. 
PROS:
Highly intuitive user-interface
CONS:
The tool doesn't offer any free version
2. YTMP3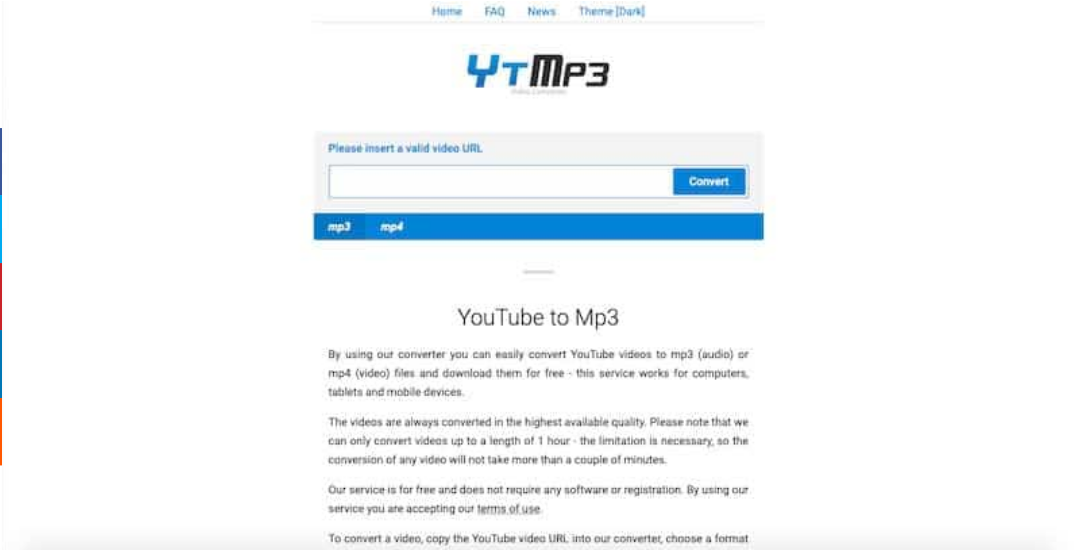 Next to UniConverter, YTMP3 is another popular converter to get your YouTube videos in MP3 format. It can convert and save files in MP3 and MP4 formats. You can also modify and edit file names when you save them.
Pros
Simple, fast, minimalistic interface, and reliable
Saves in a variety of formats
Cons
Doesn't have other video editing features like other converters
3. Converto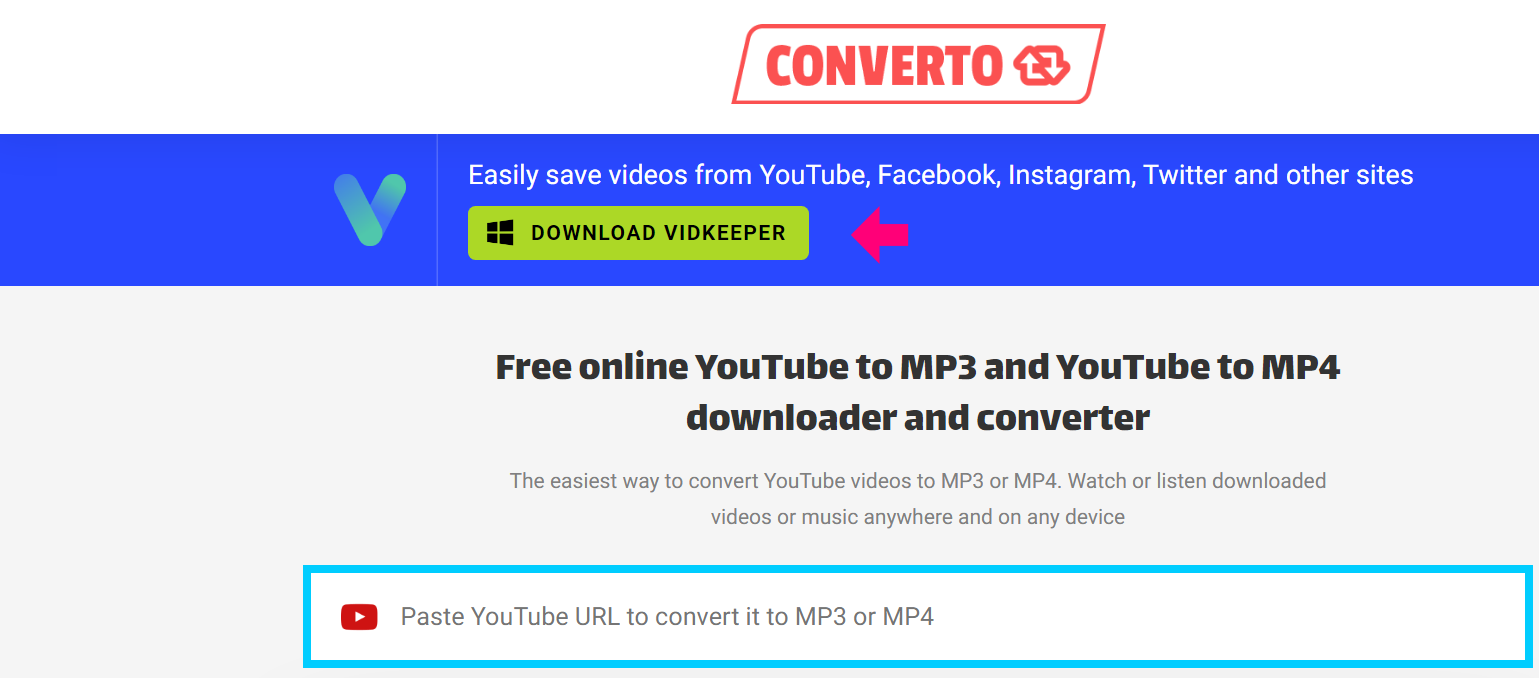 Converto is a free tool that converts YouTube videos as MP3 files. You won't find popup ads while downloading videos. It's web-based, so no trouble downloading any software. 
Pros
A simple and appealing design
Cons
Doesn't have any extra features
4. Y2Mate
Y2Mate is a web-based converter that converts YouTube videos as either an MP4 or MP3 file. Anyone looking to download videos only from YouTube, this is the software for you. 
Pros
Supports both MP3 and MP4 formats
Allows saving video directly to DropBox or Google Drive
Cons
Works only with YouTube
Android isn't supported
5. Keepvid
Another popular free converter that can download videos from not only YouTube but from Vimeo, SoundCloud, and Facebook as well. Videos can be converted to MP3, WEBM, and M4A. You can process various videos at the same time. 
Pros
Search on the page and download all songs from the playlist simultaneously. 
Cons
Popup Ads
6. ClipConverter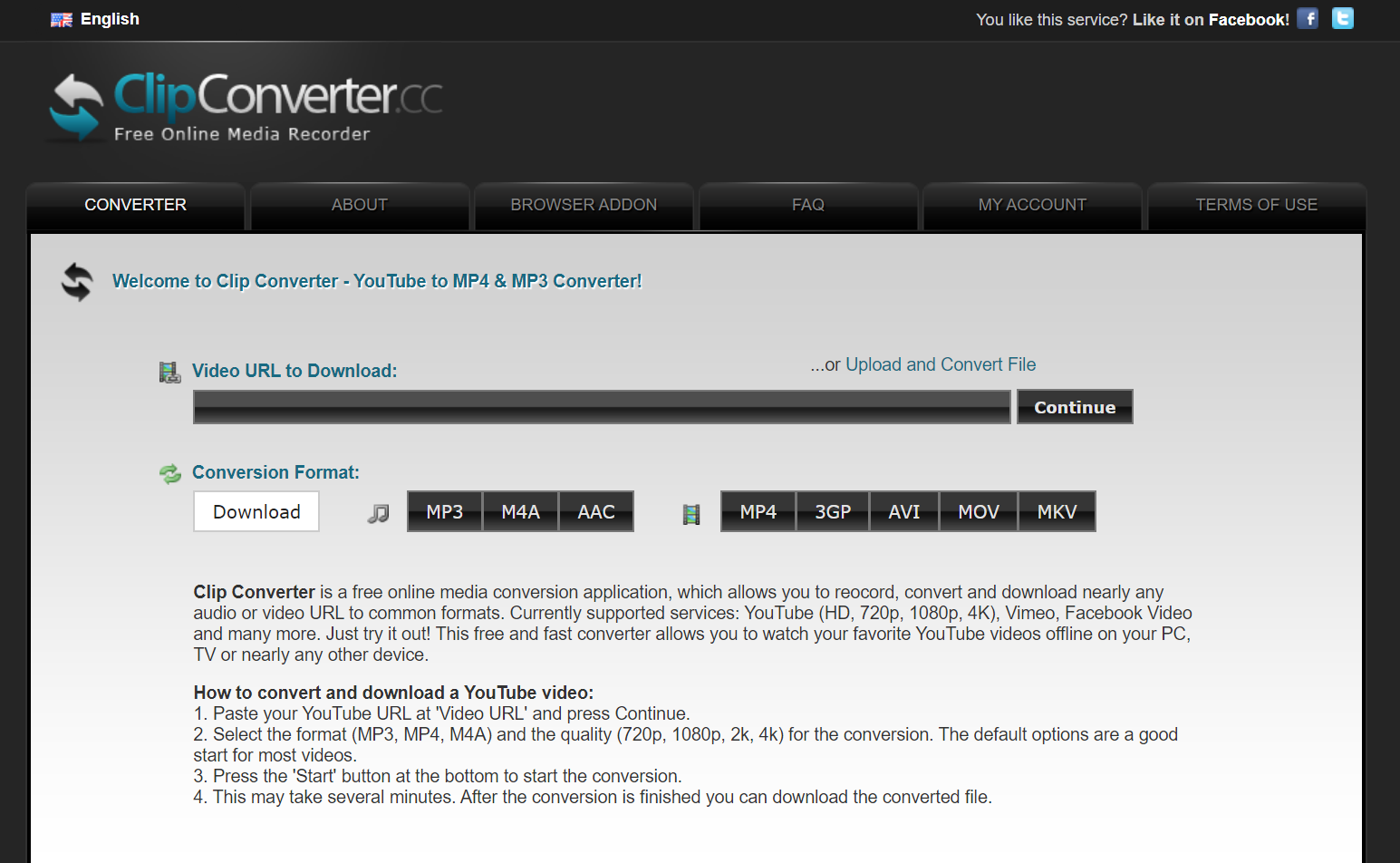 Apart from being an amazing YouTube to MP3 converter, ClipConverter allows you to trim videos into small clips. Trimming can be done before and after converting video to MP3 file. You can also download videos from over 100 sites. 
Pros
Multi-format output – MP3, MP4, M4A, 3GP, MOV, AVI, MKV, etc.
Allows trimming your video before converting
Cons
Comes with popup Ads
7. Any Video Converter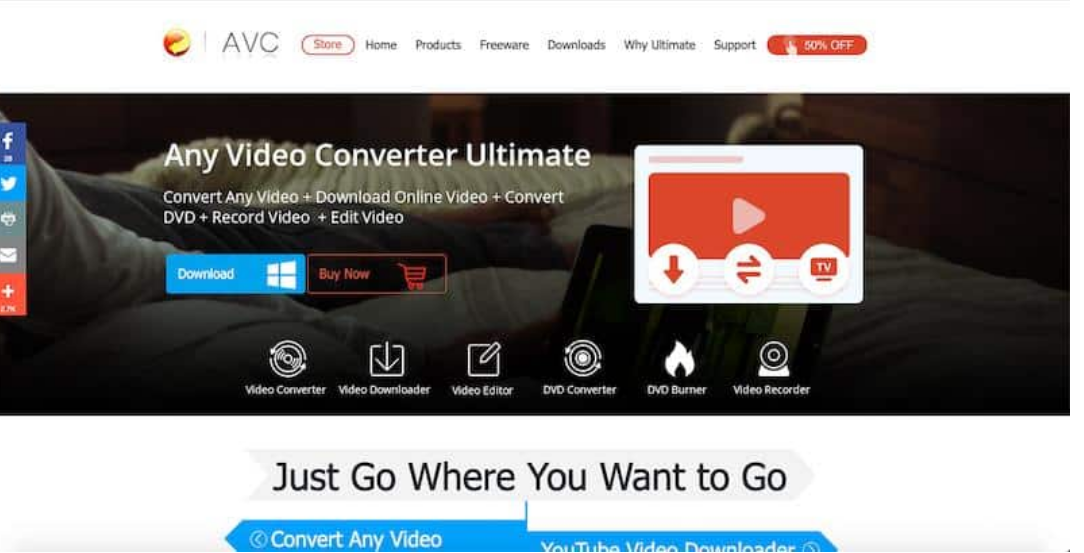 If you plan on downloading videos from Facebook, YouTube, Dailymotion, etc., this is a great software for you. It provides features that don't come with other free softwares like ripping from discs. 
Pros
Convert over 160 file formats
Available for Mac and Windows devices
Cons
The free version comes with a 3 minutes limitation.
8. YTD Video Downloader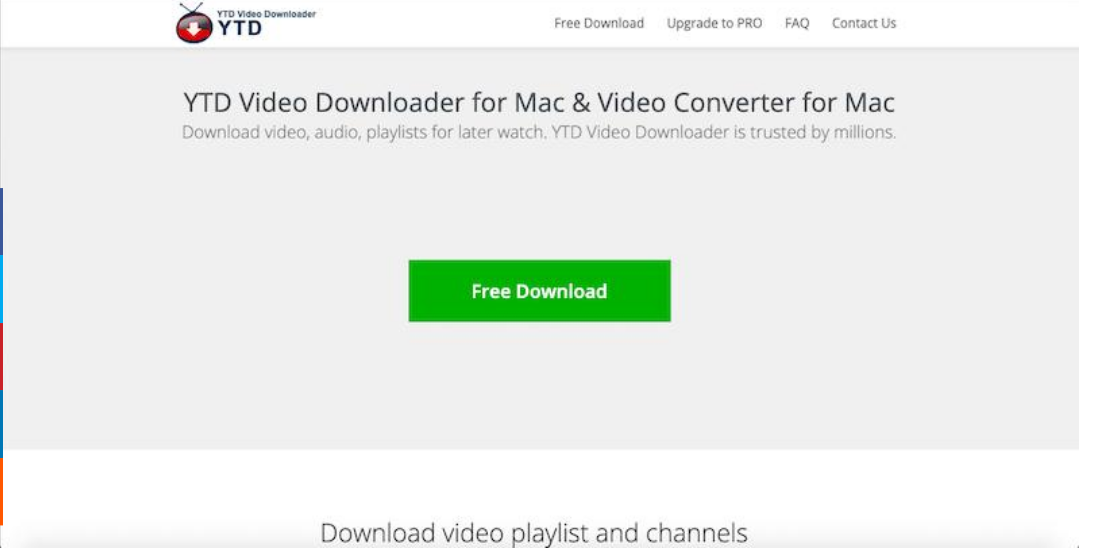 This is a software that can download videos from Dailymotion, YouTube, and Facebook to MP3. YTD gets regular updates and comes with a user friendly interface. 
Pros
You can pause and resume downloads.
Cons
No Batch Downloads in the free version. 
9. 4K Video Downloader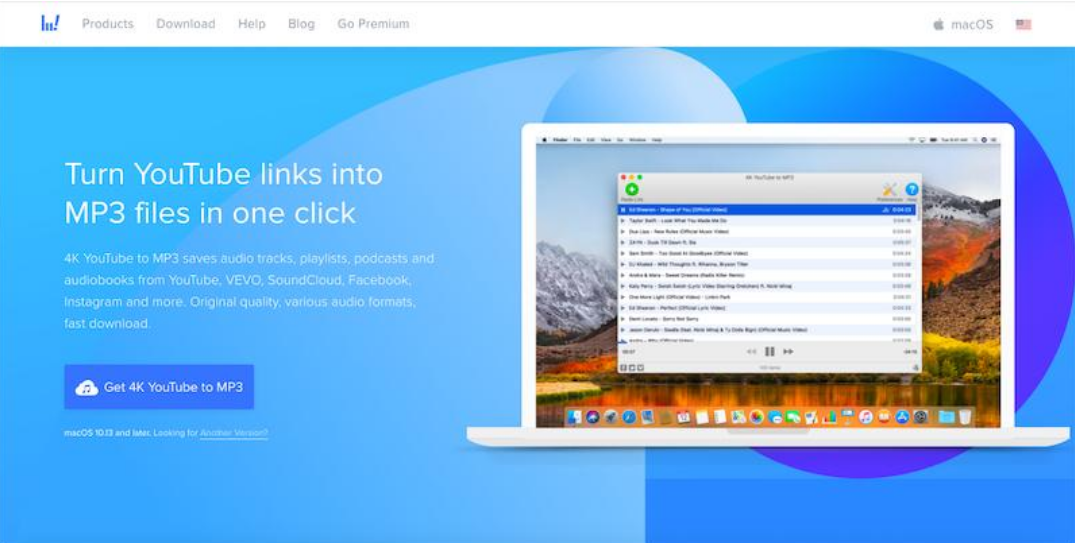 Along with converting YouTube to MP3, this can download videos up to 4k quality. Further, if you subscribe to channels, new videos will be downloaded automatically. 
Pros
Multiple output formats
It doesn't contain any ads
Cons
Free version limited to 24 videos.
10. Freemake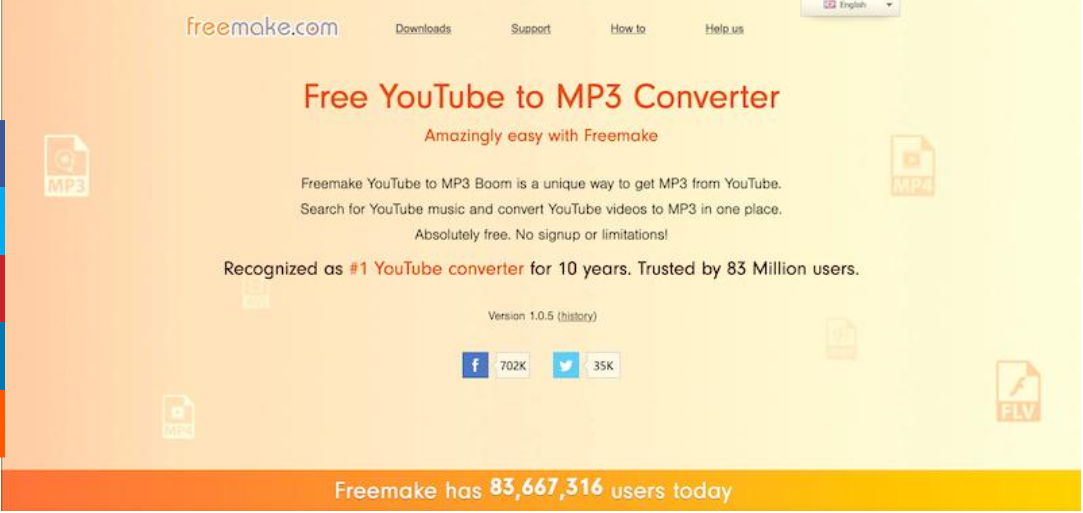 Trusted by 90 million worldwide, one can edit, extract, or modify any parts of converted YouTube to MP3 videos. The focus of this website is to provide high quality downloads that can be edited and joined later on. Also, multiple platforms and formats are supported. 
Pros
Services in four languages
Cons
Conversions aren't always high speed. 
Final Thoughts
There are various reliable free mp3 converters that can convert YouTube videos to MP3 on mac. Each mentioned web-based tool or software comes with its set of unique features. 
However, you will find Wondershare Uniconverter advanced features above everything else. You can check more about its features and process of converting websites on the Wondershare Uniconverter website.