In the modern business arena, where efficiency, innovation, and adaptability reign supreme, embracing smart strategies is essential for sustained growth. One such strategy that's gaining traction is accounting outsourcing. This practice not only relieves businesses of the complexities of financial management but also unlocks a multitude of benefits that can give your company a competitive edge. In this article, we'll explore 20 compelling reasons why accounting outsourcing is a prudent move, touching on cost savings, expertise acquisition, strategic advantages, and more. Discover how this strategic shift can reshape your business for success in a dynamic and ever-evolving market.  Here's why outsourcing your accounting tasks can be a smart move that fuels your business growth and success.
Cost Efficiency
Outsourcing cuts down costs significantly. By bypassing hiring expenses, employee benefits, and infrastructure costs, you redirect funds to core operations and expansion. 
Expertise On Demand
Accounting outsourcing provides access to a pool of experts. You'll benefit from their up-to-date knowledge and specialized skills without the hassle of continuous training.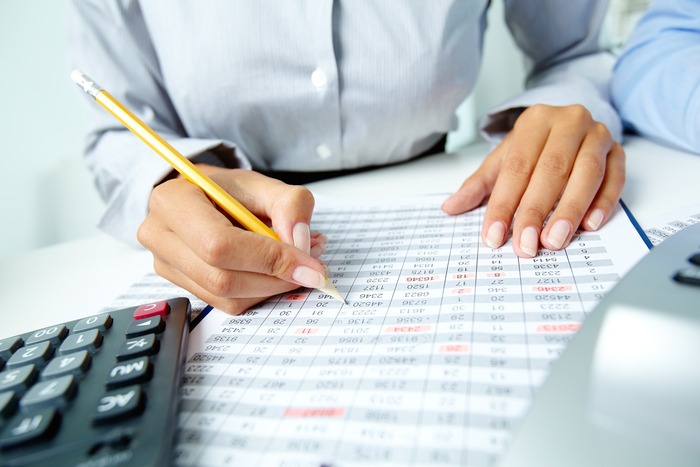 Focus on Core Competencies
With accounting off your plate, you can concentrate on core competencies. This enhances overall efficiency and productivity, driving your business towards its goals faster.
Scalability
Outsourcing scales effortlessly to meet your evolving needs. Whether you're expanding or downsizing, you can adjust services accordingly without recruiting challenges.
Technology Advantage
Professional accounting service providers leverage advanced accounting software and tools. You gain access to cutting-edge technology without the investment burden.
Enhanced Data Security
Top-notch outsourcing firms prioritize data security. They employ robust security measures and protocols, ensuring your financial information remains confidential and protected.
Streamlined Compliance
Staying compliant with ever-changing regulations can be daunting. Outsourcing firms specialize in keeping up with these changes, reducing your compliance risks.
24/7 Accessibility
Outsourcing transcends time zones, offering round-the-clock availability. This ensures timely responses to financial queries and facilitates global business operations.
Reduced Turnaround Time
Outsourcing accelerates the accounting process. Faster invoicing, reporting, and financial analysis lead to quicker decision-making and improved agility.
Minimized Errors
Professional accounting firms maintain a rigorous quality control process. This minimizes errors, preventing costly mistakes that can impact your financial health.
Strategic Insights
Outsourcing partners often double as strategic advisors. Their objective insights can guide your financial decisions, contributing to long-term growth.
Competitive Edge
By outsourcing, you optimize your financial operations, gaining a competitive edge. This allows you to offer better prices or invest more in innovation, enticing customers and investors alike.
Risk Mitigation
Accounting outsourcing mitigates the risk of fraud and internal discrepancies. Expert professionals implement stringent checks and balances, reducing the likelihood of financial irregularities harming your business.
Swift Adaptation
Outsourcing ensures adaptability to market changes. Your accounting partner can swiftly adjust strategies to align with economic shifts, helping your business stay resilient and responsive.
Global Insights
International business demands a deep understanding of varying financial regulations. Outsourcing provides access to professionals well-versed in global accounting standards, aiding your expansion into new markets.
Employee Satisfaction
Unburdening in-house teams from complex accounting tasks can enhance morale and productivity. Employees can focus on tasks that align with their skills and career aspirations, boosting overall job satisfaction.
Customized Solutions
Accounting outsourcing isn't one-size-fits-all. Service providers tailor their offerings to your unique business needs, providing solutions that align perfectly with your goals and industry requirements.
Efficient Audits
Preparing for audits can be arduous, but outsourcing simplifies the process. Professionals ensure accurate records, seamless documentation, and smoother interactions with auditors, reducing stress during assessments.
Strategic Resource Allocation
Redirect resources from managing an in-house accounting team to strategic endeavors. Outsourcing grants you the flexibility to allocate time, effort, and budget to initiatives that drive innovation and growth.
Business Continuity
Unforeseen disruptions can paralyze operations. Outsourcing provides a safety net – even during emergencies, your accounting functions remain operational, ensuring business continuity and minimal downtime.
Conclusion
Outsourcing accounting functions is not just a trend; it's a strategic move that can reshape your business trajectory. The cost savings, expertise, and time freed up are invaluable resources that can be reinvested in achieving your business objectives. Embrace the power of outsourcing and unlock your business's full potential in today's ever-evolving market.