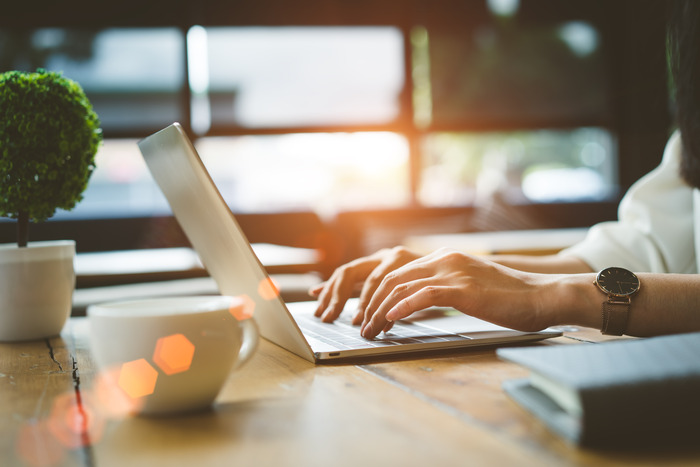 Each year, it seems like another new ground-breaking technology goes mainstream and pushes the digital envelope that little bit further. From 5G and electronic vehicles to AI and big data, the next big paradigm shift is always around the corner. What will be next? How will it change our lives? Will the tech landscape ever be the same again?
In reality, not all of the concepts that are heralded as the second coming of the iPhone will redefine how we use technology. However, if there's one domain that can already be named as a trailblazer for revolutionizing computing in the 2020s, it's end-user computing. As businesses seek to optimize their productivity, provide unrivaled user experiences, and gain the all-important competitive advantage to set themselves apart, there are several key trends in the space that are driving real and enduring change.
Let's discuss what exactly end-user computing entails and which trends you'll need to pay attention to in the years to come.
What is end-user computing?
Essentially, end-user computing (EUC) refers to the broad set of technologies that allow users — typically employees — to utilize computer applications and resources that help them to work productively and fulfill their responsibilities.
Specifically, EUC helps non-coding members of staff to implement their own working applications— for example, by automating tasks and streamlining digital workflows. The experts at EASA explain that EUC is "a system through which applications are created directly by individuals in a business who would use it, rather than a separate IT or software development department." As a result, EASA notes that EUC helps to free up IT specialists' time to focus on more complicated tasks, while users can get on with what they need to do without relying on an intermediary.
In practice, EUC takes many shapes and sizes within an organization's tech stack. According to Dataconomy, some of the most prevalent types of EUC include:
Desktop operating systems and applications

Smartphones, tablets, wearables and other mobile devices

Mobile, web, and cloud applications

Virtual desktops
Trends in end-user computing
Despite its growing popularity as a buzzword in recent years, end-user computing has already been around for a while. However, as digital transformation efforts within organizations continue to accelerate through the 2020s, there are several segments of EUC that have seen rapid growth and adoption.
These are the key trends that you need to look out for to stay ahead of the digital curve.
Desktop as a Service (DaaS)
Desktop as a Service (DaaS) is transforming how businesses manage their desktop environments. Traditionally, companies would require significant infrastructure and IT resources in order to deploy their in-house systems. However, DaaS revolutionizes this approach by offering a cloud-based service model. With DaaS, organizations can now have their virtual desktops hosted and managed by third-party providers in the cloud.
This enables organizations to easily scale their desktop resources up or down according to usage requirements, streamlining operations during peak periods and reducing costs during downturns. And businesses are catching on, too — one analysis by Gartner has revealed that the DaaS marketplace is growing at rates never before seen, with an expected compound annual growth rate of 58.8% from 2019 to 2023.
DaaS also empowers users to access their virtual desktops from any device with an internet connection, providing a seamless and consistent user experience regardless of the device being used. This is proving especially beneficial in the age of remote working, now that nearly 30% of full-time employees follow a hybrid working schedule.
DaaS helps staff maintain their workplace levels of productivity from any remote workplace, all the while enhancing data security. Check Point Software explains that "DaaS providers are specialists in securing mobile devices in accordance with internal security policies and regulatory requirements. This provides higher security and compliance than is likely possible in-house."
'Bring Your Own Device (BYOD) policies
With an increase in hybrid working, more companies are also implementing Bring Your Own Device (BYOD) policies, reshaping the way employees use technology for work-related tasks. BYOD allows employees to use their own personal devices, such as smartphones, tablets, and laptops, to perform work duties, instead of relying solely on company-provided hardware.
With the rapid growth of cloud computing and the proliferation of Software-as-a-Service (SaaS), vital IT systems can now be remotely installed or accessed via browser, delivering virtual machines, applications and other resources to support productivity on a user–by–user basis. Gone are the days of receiving a laptop preloaded with your work apps — instead, many businesses are choosing to drop their investment in dedicated hardware and allow staff to use their personal devices instead.
This approach fosters a more flexible and collaborative work environment, empowering employees to work seamlessly whether they're on-premises or elsewhere. Workplaces that implement BYOD policies are reaping the benefits of this newfound convenience — according to Mordor Intelligence, BYOD is associated with cost savings and higher flexibility for workers.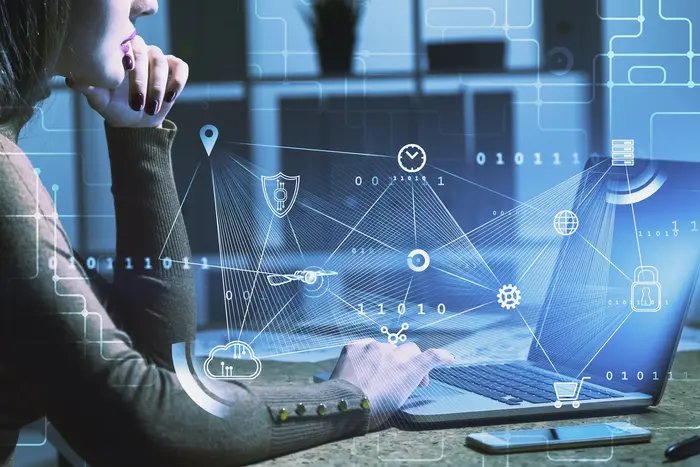 Artificial Intelligence (AI)
Unless you've been living under a poorly serviced rock, you'll be well aware that Artificial Intelligence (AI) and Machine Learning (ML) technologies are becoming pervasive in corporate settings. These technologies promise to enhance user experience and productivity, enabling devices to learn from user behavior, automate tasks, and streamline workflows.
In previous years, consumer AI has been limited to comparatively underbaked voice assistants, with the likes of Apple's Siri and Amazon's Alexa becoming household names. While these technologies certainly laid the path for how users will come to interact with their devices, they were restricted to simple tasks like appointment scheduling, reminders, and basic Q&A using natural language commands.
However, since AI language model ChatGPT hit 100 million users back in 2022, virtual assistants powered by generative AI have been cropping up in every complex occupational niche from design to coding. AI-driven chatbots and virtual assistants are even deployed by businesses to provide human-like customer support, saving time and resources while improving customer satisfaction.
In short, AI and ML are now capable of more than just simple tasks. In the coming years, this tech will continue to revolutionize data analysis, predictive modeling, and decision-making processes by supporting the analysis of vast amounts of data in real-time.
With a finger to the pulse of coming end-user computing trends. you can ensure that your business stays ahead of the curve — achieving unparalleled productivity and improved returns on your tech investments.