Many brick and mortar store owners looking to increase their revenue consider boosting their online presence instead of opening a second location. There are more than a few reasons why the decision of going online pays off for most stores.
Firstly, the truly hard bits about managing an online store is inventory management and logistics. It's not really the technical aspects of building a website or digital marketing. There are many good local SEO services and web development companies that can help you with that. Now, if you are a seasoned shop owner you already know how to manage inventory and take care of shipping. You already have an edge over online businesses that have tons of technical knowledge but no real experience in managing customers, stock keeping, and others.  
Another advantage of giving your physical store an online presence is security. The revenue you earn from your physical store and the money you make online can help sustain your business if any one of those revenue streams witnesses a slow down.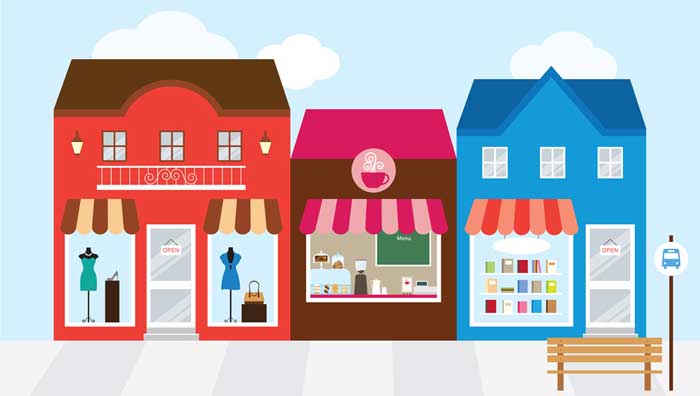 Now, there are two ways online presence can help your store. It can help you market your store and bring in more customers or it can allow you to sell products to customers online. The following are 4 ways you can use the internet to increase sales.
Online Store
The first and the most obvious way to get more customers is to create an eCommerce site. You can also register on Amazon and other shopping sites as a seller to list your products. The great thing about Amazon is that it takes care of the shipping. What's not so great is that they do cut into your profits. Therefore, inventory items with high profit percentages are great for Amazon. 
Building your own site should be a top priority as all your digital marketing effort is going to be centered around that. Building a website should not be a hurdle, at least in this day and age. There are plenty of online website builders and hosting sites that have easy interfaces and eCommerce templates. You can literally build a website from the ground up, in a single day.  You can even reach out to web development companies and get your website built by professionals.
Click and Collect 
A new trend in retail space is clicked and collect. This allows customers to comfortably select the products they want to buy using an online app or website. Once the order is placed, a store executive packs the products and keeps them ready for the customers to pick up. This way you save on the shipping cost and customers save the effort and time of picking the products from the shelves. With their packs ready, it also takes minimal time during checkout. 
Geofencing to Target Customers Near Their Store

 
Imagine if you could target a customer walking by your store with the latest offers available at the store. That technology exists and that's geofencing in a nutshell. The technology allows you to select a radius on a map, typically the area around the store and send push notifications to people entering that radius.  
The great thing about geofencing is that the notifications are welcomed by customers. Mainly because they subscribe to geofencing apps and service to receive these real-time notifications. With the service turned on they can checkout the best discounts and offers at each store without having to step inside. 
Considering that customers opt to receive these push notifications and they are close to your shop, increases the chances of them reacting positively and making a purchase at your store.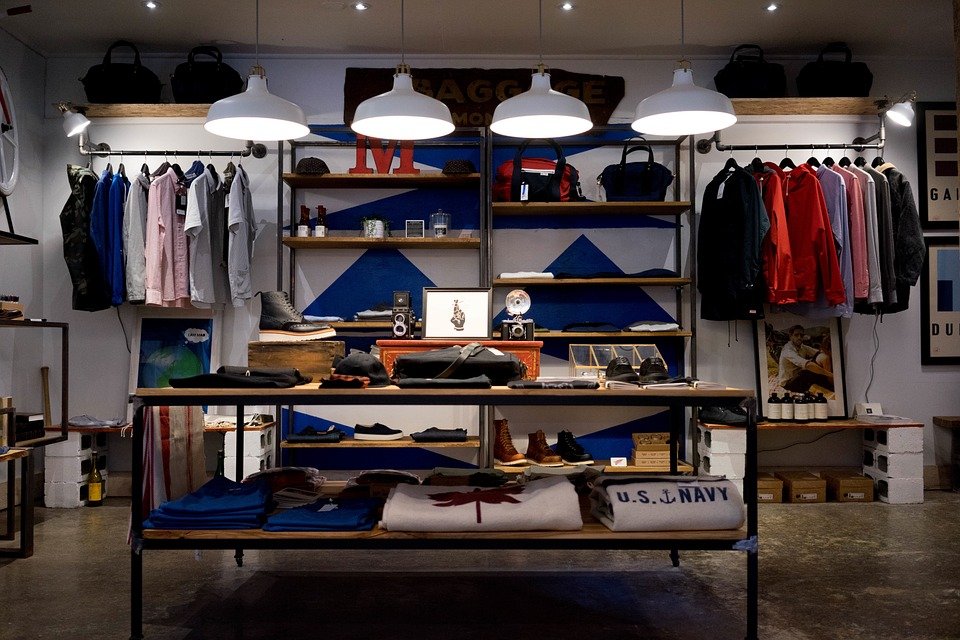 Using Google My Business to Increase Store Walk-Ins
Many customers are already searching for your store online. To be able to cater to them you need a Google My Business listing.
Even if you don't have a website or have any other online presence, you should have a Google My Business listing. By registering your business, you ensure your business listing shows up on Google Maps and on Google search results. You know those searches you make like "restaurants near me" or "pharmacies near me" and Google gives you a list of businesses near your physical location. That's what Google My Business does for your store.
Make sure to fill up all the necessary information, including all the contact numbers, full address, and store photos. You should also ensure the store is marked accurately on the map. Mainly because many customers would choose to navigate to your location using Google Maps.