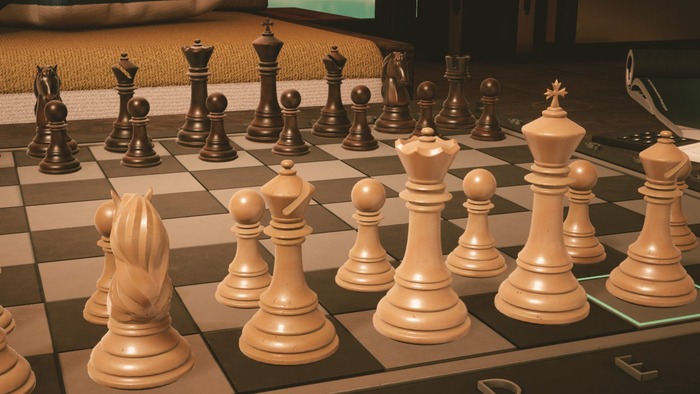 By Heidi Edwards
Games have been around in one form or another forever. Even in ancient times, they had games to keep them entertained. We're no different today except, of course, the format in which we play them. Here are five classic games that are made that much more awesome by the fact you can now play them online.
Chess
People have been playing chess for over 1500 years. Yes, you read that right. That's a looooong time. The game may have morphed and changed a bit, but people's passion for it has clearly not diminished. Now you can play this classic online with people from all over the world. Not only that, you can select players from the same skill level as you to play against, which makes it that much more challenging and fun.
You can also go against the computer if you want a lower pressure way to practice your skills. Speaking of, online chess sites are great places to learn the basics of chess, keep up with news and competitions, study strategies, and even interact in social forums and clubs with other chess lovers. It can be difficult to find someone who shares such a complex passion, but now, with online platforms, it's easy to connect with other enthusiastic players worldwide. If you're a chess fiend, here's a history of chess that might interest you.
Solitaire
Considering how popular computer-based solitaire has been for the last few decades, it's almost hard to believe anyone ever played it old-school. If you've ever tried it, you know why it's frustrating. The cards get everywhere, they're laborious to set up, and they take up a lot of space. With computer versions of this game, everything is neat, tidy, and extremely satisfying, especially when you have the winning click of the mouse that sends the virtual cards in a celebratory mess all over the screen.
Good times. Plus, when you're ready for another round, it's just a few simple clicks and your play screen is ready to go, cards virtually shuffled and everything. Plenty of card games hold up great in real life, but solitaire is not one of them. Give me the online version any day.
Scratch cards
Yup. Scratch cards. One of people's favorite ways to gamble, perhaps because it's so simplistic, just got even simpler. Online scratch cards have more to offer than their physical predecessors. For one, you usually get significantly higher payouts than you would with physical tickets. Everything also happens much faster, both the obtaining of the virtual scratch cards and the payouts for winning.
Some sites give you instant payouts so you don't have to wait. Also, an online product means you don't have to waste gas and time getting to physical locations to pick up your scratch cards, you can purchase them from the comfort of your own home or through your mobile device from top-rated sites like these ones for scratch cards in Canada. Lastly, you don't get that icky acrylic mess that gets everywhere.
Crossword Puzzles
Newspapers may not be as popular as they once were, but crosswords are still alive and well. Online versions have a lot to offer, too. You gain access to a wider variety of crosswords from places all over the country (or further). Often, these online versions have additional features, such as being able to check for errors to see how off base you are.
Another perk? You don't need to erase every time you make a mistake until the thin paper starts to wear through. It's as easy as hitting the backspace key. There are several crossword providers, many of them free, and each one changing on a daily basis. The variety and ease of access mean you'll never get bored as no two puzzles are alike.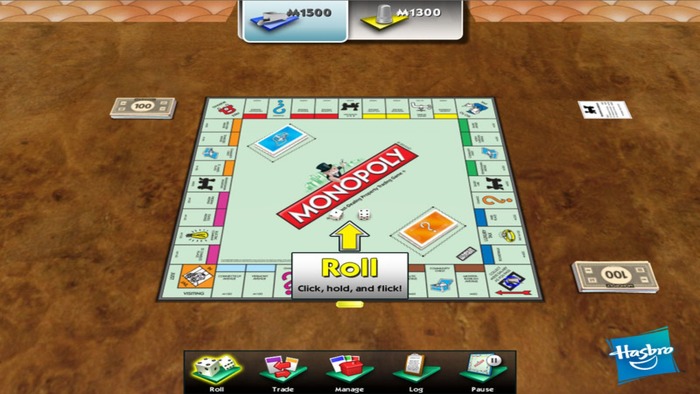 Monopoly
Ah, the classic board game that pretty much everyone has played. It's now available on several different mobile devices. The reason the online version is so intriguing is that you can play with friends online and even communicate via multiplayer video chat.
It's cross-platform, has graphics and animations, and for a small fee, you get no ads or distractions. You can play with your friends online or offline, customize the rules to your liking, and even play against the AI if you desire. There are plenty of themed boards to explore too. Monopoly isn't the only classic board game that has online capabilities. There is also Clue, The Game of Life, and more.
Conclusion
Games will never go away, thankfully. No matter how much things shift into the digital world, the games we've loved for decades and longer will always be a part of life. There's something hugely comforting in that. That said, if less comforting and more spooky games are your forte, here's an article about Phasmophobia's cross platform functionality. Whatever your preferences, happy gaming!