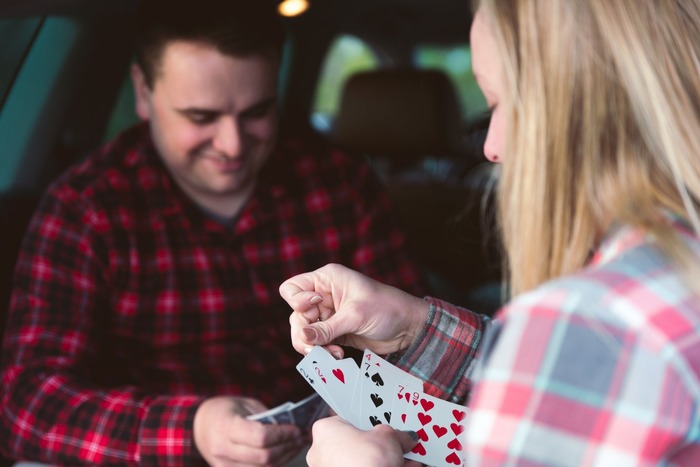 Ever heard the saying "It's all fun and games until someone plays a trump card"? Well, welcome to a world where card games get a whole lot trickier – quite literally. These are no ordinary card games; we're diving deep into the realm of trick-taking card games. They're a tad more challenging than your typical card games, but the thrill they offer is worth every bit of effort.
As the name implies, this isn't a place for the faint of heart. It's a world where only the bravest dare to venture. So, if you're ready to step up to the challenge, let's explore five of the best trick-taking card games that will test your courage and strategic prowess. 
Why To Play Trick Taking Games?
Before we dive into the captivating world of trick-taking card games, let's uncover why these games are more than just fun; they're an essential part of the card gaming universe. Here are five compelling reasons to embrace the magic of trick-taking games:
Strategy and Skill

: Trick-taking games are cerebral challenges that demand strategic thinking, memory, and careful observation. They offer an engaging platform for players to develop and showcase their analytical abilities and decision-making skills.

Social Interaction

: These games thrive on interaction among players. They encourage camaraderie, competition, and shared experiences around the gaming table, making them ideal for social gatherings and family events.

Adaptability

: Trick-taking games are inherently adaptable. They cater to different group sizes and skill levels, allowing both novices and experienced players to enjoy a game that suits their preferences.

Timeless Appeal

: Many trick-taking games have endured for generations, proving their timeless appeal. Their simplicity and depth ensure that they remain enjoyable, whether played casually or competitively.

Unpredictable Excitement

: The element of unpredictability in these games keeps players engaged and entertained. Even the most skilled players can face unexpected twists and turns, adding an exciting level of uncertainty to each hand.
Hearts
Hearts is a classic trick-taking card game that has stood the test of time, known for its blend of simplicity and strategic depth. Typically played by four individuals, Hearts utilizes a standard 52-card deck. The main objective is to avoid acquiring certain penalty cards, specifically the Queen of Spades and hearts, as each heart card carries one penalty point, and the Queen of Spades carries thirteen. Players aim to keep their penalty points to a minimum throughout the game.
One of the game's distinctive features is the card-passing phase that occurs at the beginning of each round, where players strategically pass a set number of cards to their opponents. This phase often sets the tone for the entire round and demands careful planning. Hearts' elegant simplicity and engaging strategy make it a beloved choice for casual card players and dedicated strategists alike.
Euchre
Euchre, as its name suggests, weaves an enchanting spell on players who dare to engage in this luxurious card game. Combining strategy and skill with an aura of charm, Euchre promises a unique and captivating experience. Typically played by four participants in partnerships, Euchre employs a distinctive 24-card deck, including the 9, 10, Jack, Queen, King, and Ace cards from each suit. In every round, players vie to secure a specific number of tricks, with the trump suit determined through a thrilling bidding process known as "naming trump."
The heart of Euchre lies in this critical moment of naming trump, where players must decide whether to embrace the magical allure of a suit or opt for the safety of the default suit. The player who prevails becomes the "maker," tasked with winning the majority of tricks, while their partner, the "caller," holds a key role in guiding the game towards victory. 
Spades
Spades is the online card game that thrives on strategy, psychology, and the thrill of outsmarting opponents. Typically played by four players in fixed partnerships, it employs a standard 52-card deck with a twist – spades are always the trump suit, and players must follow suit when possible. The heart of Spades is the bidding process, where players predict the number of tricks their team can secure, adding an element of suspense and strategy to each round. 
Spades fosters camaraderie and rivalry in equal measure, making it a cherished pastime for casual gatherings and competitive play alike. It's a game where alliances are tested, where deception and misdirection reign supreme, and where adaptability and strategic thinking are rewarded. In the world of card games, Spades holds a special place for those who relish the art of the trick and the thrill of victory.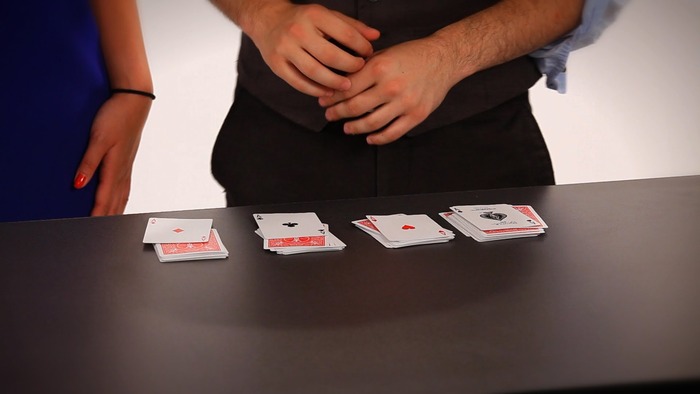 Oh Hell
When discussing trick-taking card games, it's impossible to overlook the unique charm of "Oh Hell!" This engaging card game, often chosen for its dynamic gameplay, offers an unpredictable journey with each hand dealt. Played with a standard deck of cards, "Oh Hell!" is adaptable to various group sizes, making it a versatile choice for gatherings and game nights.
 The core objective is to accurately predict the number of tricks you'll win in each round, with the twist that the trump suit changes with each new round. This ever-shifting dynamic keeps players on their toes, forcing them to adapt their strategies and embrace the game's inherent unpredictability. "Oh Hell!" is not just a card game; it's an exciting journey through the twists and turns of trick-taking, offering suspense, laughter, and strategic challenges in abundance.
Pitch
Last on our list but certainly not the least, we have the engaging card game known as Pitch. In the realm of trick-taking games, Pitch offers a refreshing blend of simplicity and excitement. With straightforward rules and fast-paced action, it has earned its place as a beloved favorite among card players. 
Pitch, also known as "Setback" or "High-Low Jack," typically accommodates three to seven players, but it truly shines in its classic four-player version. Utilizing a standard 52-card deck, the game's primary objective is to score points by winning specific cards in tricks. What sets this intriguing card game apart is its unique method for selecting the trump suit. Rather than the customary bidding process, players bid for the privilege of declaring the trump suit, creating a competitive and dynamic element in the game.