For many businesses regular use of courier service are an essential to their smooth running and success, meaning the courier they choose is a vital decision. This in turn means the courier company a business chooses shouldn't be undertaken lightly. With everything from reputation, tracking services and service area to consider, there's much to make sure of before committing to the service your business chooses. 
Reputation
A courier company that presents itself well to the people they're delivering to is vital for the reputation of your company. Often the only human representation customers interact with are the couriers delivering goods to them, which reflects back on you. Therefore, choosing a professional courier firm who has a reputation for good customer services is beneficial to your reputation. Asking for recommendations from other respected local businesses is an excellent way to gauge the reputations of local courier services.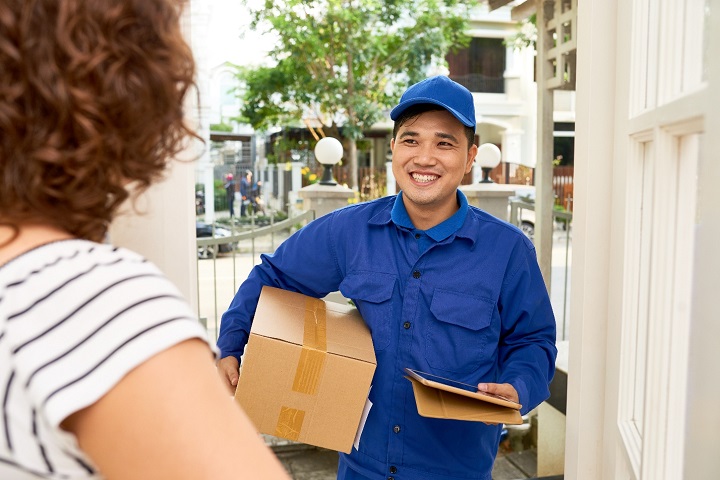 Services Offered
Matching up the services offered with the services required by your own business need is essential. A Tampa based business offering a rush delivery in Florida as a regular service, needs the services of a courier who can reliably fulfil this promise. Specialists sending legal documents or medical processes are best relying on a firm who themselves specialize in such deliveries. When you match with a courier firm who can provide the services your business needs half the struggle is over.
Service Area
How far are you sending items and how far a company delivers needs to match up when considering whether to use them. Depot location comes into this, as courier that has depots both local to your business and in proximity to regular destinations means they'll fulfil the delivery from start to finish. If they're having to hand off packages to a third-party courier to complete the delivery, there is a greater chance of items being lost enroute.
Tracking
Customers like the ability to see where their purchases when enroute, as they can anticipate their arrival. Tracking provides the seller with protection also, as it can save false claims of non-delivery and profit loss. Especially where photographic proof of delivery is incorporated, as there is physical evidence of correct delivery. Choosing a courier service that provides a robust tracking system can therefore save your business money and provide great customer service.
Discounts And Pricing
Your business is maybe able to save money if it makes a lot of regular deliveries to the same locations. Some courier companies offer discounted rates for regularly scheduled deliveries or routes. Checking that this is an option available to your business is needs to be something you ask of potential couriers. Otherwise compare the costs of various shipping options, such as per unit sent versus set prices for a set number of items to figure out what makes the most economical sense.
When you've considered such information as service areas, prices, and discounts, and how their reputation will affect your reputation, you'll be in a strong position to take on the best courier company to work with your business.