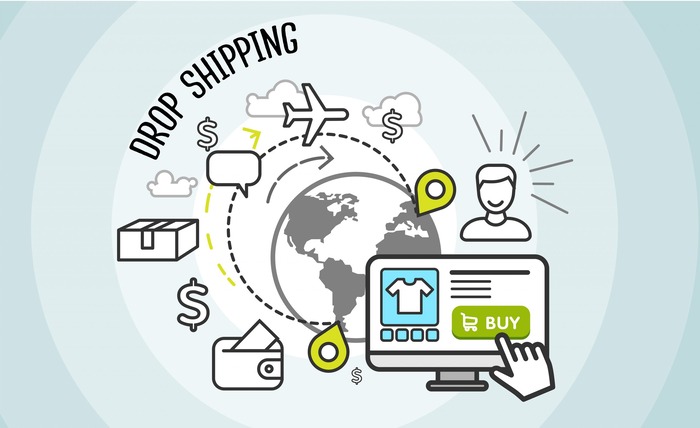 Starting a dropshipping business from home can be an appealing way to make money online. By partnering with suppliers and selling their products without holding inventory, dropshipping allows entrepreneurs to get started with very little capital. However, building a successful dropshipping business requires dedication and smart strategies. Here are 6 tips to help you run a profitable dropship business from the comfort of your home:
1. Choose the Right Niche
Choosing the right niche is critical when starting any business, especially dropshipping. You need to find a niche that has demand from buyers but not too much competition from other drop shippers. Look for niches that are evergreen – ones that will continue to sell well into the future. Some examples include fashion accessories, fitness equipment, baby products, and hobby supplies. Take time to research different niches using Google Trends and other market research tools before deciding on one to focus on. Choosing a niche you have some interest or expertise will make things easier.
The advantage of selecting the right niche is that you can become a specialist in that area. You'll better understand customer needs and how to market to them. Being a niche expert builds trust and credibility with customers in your chosen area. Make sure to choose a niche with enough profit margin after the supplier and platform fees are deducted. This will ensure your dropshipping business remains profitable.
2. Find Reliable Suppliers
Finding reliable suppliers is key for any dropshipping operation. You want suppliers that have high-quality products at wholesale prices with fast order fulfillment. Look for suppliers that integrate with your e-commerce platform, have excellent customer service, and utilize a next day delivery courier to get products to your target customers quickly. This minimizes shipping times.
Vet potential suppliers carefully by placing test orders and communicating with them. Make sure they can consistently ship products to customers within the advertised time frames. Reliable suppliers will make your customers happy and your dropship business run smoothly.
Having dependable suppliers takes the inventory risks and hassles off your shoulders. You won't have to deal with stocking items, inventory management, or shipping headaches. This is the beauty of dropshipping. Leverage suppliers that make dropshipping easy, while you focus on growing sales.
3. Build an Eye-Catching Online Store
To attract customers and make sales, your dropshipping store needs to look professional and visually appealing. Invest time in setting up an online store that reflects your niche and branding. Shopify and WooCommerce are popular platforms for building dropshipping stores.
Make sure your store has high-quality photos that showcase your products. Provide detailed descriptions that convince shoppers to buy. Optimize your store for conversions with easy checkout processes, multiple payment options, and excellent navigation. Provide policies and features like security badges that establish trust.
An aesthetically pleasing, optimized online store establishes credibility and gives you an edge. Customers will find it appealing to browse and buy from your store when it looks clean and functions seamlessly. This leads to more sales for your dropshipping business.
4. Market Your Store Effectively
The most common dropshipping mistake is expecting customers to find your online store on their own. To drive traffic and sales, you need to promote your store through diverse marketing channels. Here are some effective tactics to get the word out:
Search engine optimization to improve visibility in search engines like Google

Pay-per-click advertising platforms like Google Ads

Social media marketing through Facebook, Instagram, etc.

Influencer marketing by partnering with relevant influencers

Content marketing through blogging, videos, and more

Email marketing to existing customers
When just starting out focus on low-cost marketing methods like SEO and social media. As your business grows start investing in paid ads to scale. Track key metrics like cost per click and conversion rates to optimize marketing efforts. Effective marketing will grow your customer base and sales.
5. Provide Excellent Customer Service
Delivering exceptional customer service is vital for any e-commerce business, including drop shipping. Respond quickly to customer emails and inquiries. Be helpful and friendly in your communications. Make returns and exchanges easy by offering pre-paid return shipping labels. Follow up with customers after purchases to resolve any issues.
Providing personalized and responsive support makes customers feel valued. This fosters brand loyalty so they come back to purchase again. Handling customer service well also leads to positive reviews that give your dropship store more credibility. Dissatisfied customers on the other hand can damage your store's reputation.
By partnering with suppliers that offer excellent customer support you can also minimize service issues. Leverage suppliers that quickly handle defects, missing items, and other order problems so customers have a smooth experience. Provide good service yourself and work with suppliers that do the same.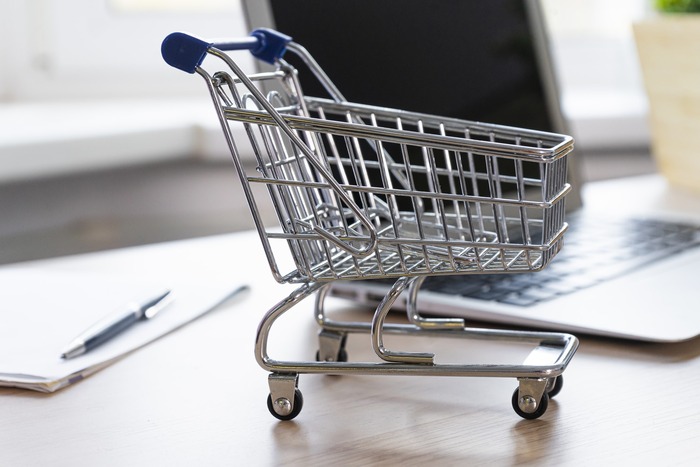 6. Continuously Improve and Scale
To build a thriving and lasting dropshipping business you need to continuously test, analyze, and improve over time. Experiment with new marketing channels, product selections, store changes, and more to see what moves the revenue needle. Use analytics software to identify profitable traffic sources, bestselling items, and opportunities.
For example, optimize your store for mobile if you see significant mobile traffic. Expand into new niche-relevant products if certain items have higher conversions. Keep refining your business model based on data.
As you gain traction, scale your advertising budget and product catalog. Widen your supplier network so you don't rely on just a few. Consider hiring freelancers or outsourcing tasks that take up too much time. Work on growing your business steadily over time for sustainability.
Conclusion
Starting a successful dropshipping business from home is achievable if you follow key strategies. Choose a profitable niche, find reliable suppliers, build an appealing online store, market effectively, provide great customer service, and continuously optimize based on data. Dropshipping represents an attractive business model for bootstrapping entrepreneurs thanks to its low startup costs and inventory requirements.
However, building a sustainable and profitable dropshipping operation in the long run requires dedication, effort, and smart decision-making. With focus, persistence, and the right game plan, dropshipping can empower people to generate income on their own terms and build a thriving e-commerce brand from home.