Blogging continues to gain popularity as one of the best ways to earn passive income. You can use your blog to sell your products and services, offer some advice or talk about your day to day life experience. Apart from blogging, you can also earn money by learning management and video coaching. 
You can talk about various things on your blog; you can give traveling tips or cooking tips. But what's the point of having a blog if you have no readers? Getting a significant amount of readers is quite a hectic job, but with the right techniques, you can achieve it. 
Bloggers love to have high traffic in their blogs for several reasons. For example, it could be to get more income, to show off their skills, or to increase their public exposure.
If you want to get more visitors to your blog, the following tips can help you out.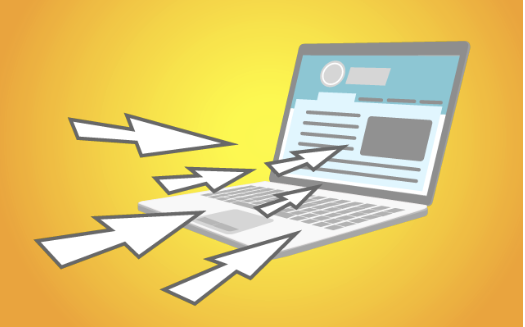 1. Have a great content
The best way to increase traffic in your blog is to create better content. Content is critical when it comes to a blog. Great content is not just about quality; it means being more strategic about it. Great content should also meet a specific need. It should address what your audience likes. When it comes to creating content, you can either choose to be cool and funny or be useful and educational or even educate people on some matters. Great content is also not just about the information; it's about getting your audience the results they need.  So you should include all the information that your readers need without overpowering them. 
2. Define your audience
As a blogger, the most critical question that you should ask yourself is, who is going to read my blog? Focus your content on your niche and then consider your audience and address them directly. If you write or talk about what they want to read, they might recommend your content to their friends and families. Understanding your audience is also key to building strong referral links from relevant websites. 
3. Make good use of the keywords
For a blog to attract considerable traffic, keywords and SEO have to be on top of your strategy. SEO, when done right, can get you the targeted traffic from Google, and the users can find the information that they are searching on the internet effortlessly. So if you want to increase huge traffic to your blog, try using keywords, especially the long-tail keywords- they are perfect for bloggers.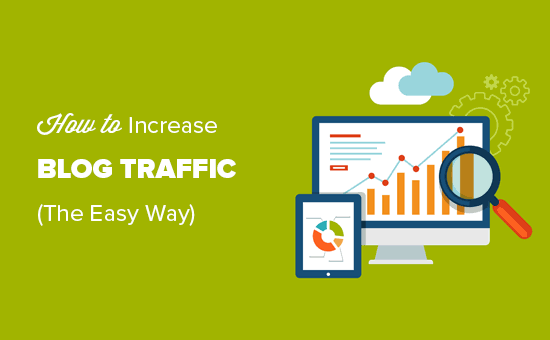 4. Go visual
You can also incorporate visuals into your blog. Human beings have a shorter attention span. This clearly shows why visual platforms like Instagram, Facebook, and Pinterest are doing way better than other non-visual platforms. We live in a world where our schedules are tight, and getting the time to read every single blog post can be quite challenging. That's why bloggers should use visuals such as videos, memes, infographics, and comics to help retain readers' attention.
5. Advertise your blog
There is no doubt about the impacts of advertising. The best way to let your blog get maximum exposure is through marketing. There are two types of advertising: paid and free advertising. Free advertising is advertising your blog without having to pay a dime. For example, through social media. You can use platforms such as Twitter, Facebook, Google+, Pinterest, etc. – they are free.
Paid advertising is advertising, where you pay a certain amount of money. It can be costly. There are three types of paid advertising: 
Search engine advertising, e.g., the Google AdWords

Advertising on social media with Facebook ads

Banner advertising on other blogs or sites.

6. Incorporate links
Link-building is a critical element to learning how to increase traffic to your blog. Links are one of Google's second-ranking factor after content. Not only does Google prefer to see outbound links on your blog, but the site you mention may also notice it and link it back to you. 
7. Keep your blog updated
Always remember to update your blog often. The content should always be fresh and interesting. The design should not be stagnant as well; it should be re-vamped frequently. A perfect design can boost traffic.