Most campus tours follow a typical scenario. A bunch of high school kids timidly follow a tour guide who explains the same things over and over again. While campus visits are crucial for deciding on your college, such one-sided tours don't really give you the required information. 
To get a real sense of what the college is like, you need to ask your guide some important questions. Unsure what to ask? Below are a few questions that will help you understand the nitty-gritty of campus life. And remember to ask professional paper writers from academic writing services, including nursing essay writing services, to complete your assignments on time while you are on your campus visits.
Questions to Ask Your Campus Tour Guide
Out of the many things you can ask your tour guide, inquire how they handle studies, work, and personal life. Many students rely on essay writing platforms to complete their assignments while they explore jobs and skill development courses. Ask what essay writing services review platforms they use to find said services?
Why Did You Choose This College?
College tour guides are usually senior year students who have been through a similar situation. Asking them about their reasons will help you understand the major benefits of being at this campus. Did they join because the faculty was great? Is it because the college provides financial aid?
Ask them if their expectations were met or if anything has changed with time. If you both have similar motivations, they may help you choose the right major or seek the required assistance.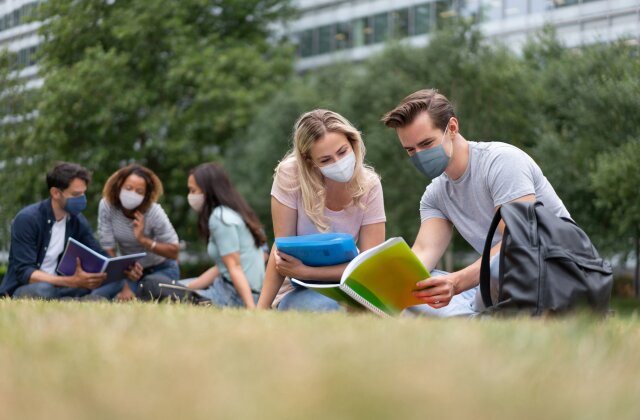 What Programs Are Available?
While these details are written on the college website, not every department sticks to what they claim. Some programs may only be available on paper and may never be conducted depending on your major. 
Hence, ask your tour guide about the different programs offered by each department. Internships, summer courses, and skill-based training are some programs you need to look out for.
What On-Campus Jobs Can I Take?
Colleges have various on-campus jobs for students. Jobs such as teaching assistants, library assistants, and student advisors fill out fast. Most students won't even know about a job opening until it is already taken. 
To avoid this, ask where you can regularly get job updates on campus. Enquire about vacancies, perks, and compensation. Check if the college schedule allows additional work hours and see if the jobs can help you sustain life at college.
Is Financial Aid Available for Students?
Apart from jobs, colleges also provide financial aid to deserving students. The Financial Assistance department on the campus will provide you with the necessary information. But choosing the right scholarship or loan is also crucial. 
Ask your tour guide about the best scholarships provided by the college. Sometimes, financial aid is provided by people or organizations outside the campus. Ask if you can get a list of such scholarships or if there is an application process to secure your finances. 
Which Classes Are Handled by Professors and TAs?
The faculty is directly responsible for the quality of education at college. While your chosen major might have excellent professors, it accounts for nothing if they don't teach the classes. For example, professors might only teach second-year onward, and their teaching assistants handle first-year classes, which may drastically alter the teaching quality. 
If you want more contact with the professors, ask your tour guide about majors where professors are more involved. You might also want to avoid departments where teaching assistants mostly handle all the classes.
How Is Life Off-Campus?
If you choose this college, you will spend considerable time off-campus as well. The people, the location, and the amenities around the college will affect your overall college experience. 
To know more about the surroundings, ask your tour guide about their experience off-campus. For example, what kind of facilities are available outside college? Which are your favorite hangout spots? Is it cheaper to rent a room off-campus? Such details will not only help you find places to hang out but will also save you a few bucks.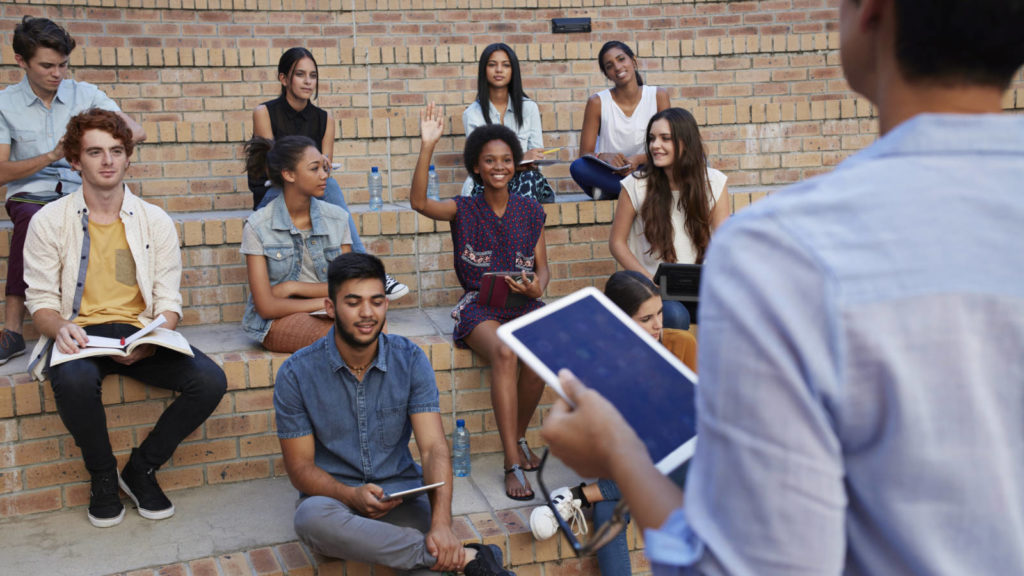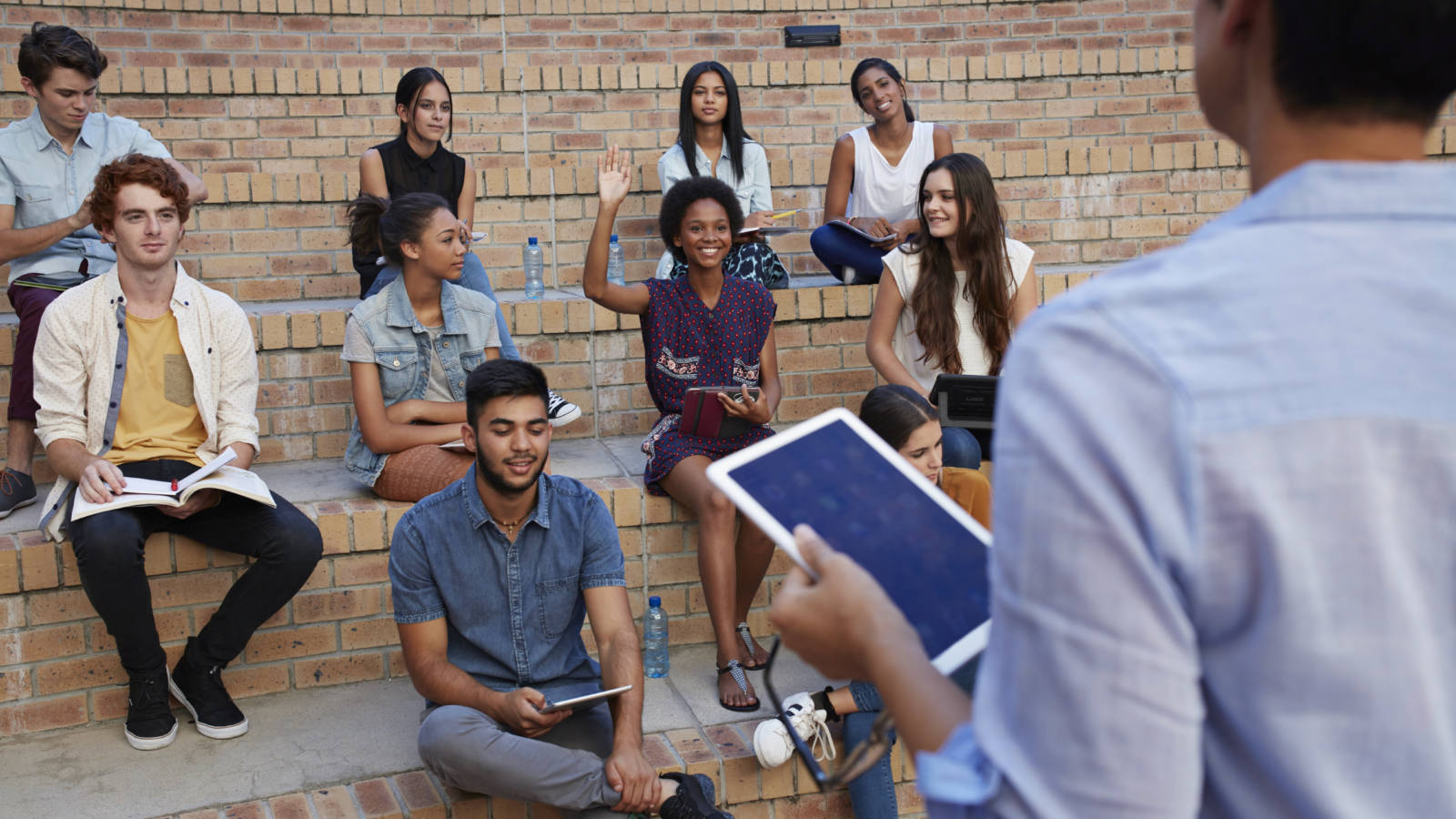 What Should I Know About My Security On- and Off-Campus?
Most colleges are serious about on-campus security. But students still have to take a few measures to ensure their safety at college. Asking about college security will help you avoid unwanted situations and keep yourself safe. 
What is the crime rate in the area? How does the college handle emergencies? Are there places you should avoid altogether? Student tour guides might also know certain details that colleges avoid discussing in the open. 
Are Study Areas Always Open?
Considering all the distractions, studying in your dorm isn't always a good idea. And during exams, you might panic at the last moment if you have no alternative place to study. That's why you should ask your tour guide about the various areas suitable for studying. Also, ask about the time they are open. 
The Bottom Line Is to Ask What Matters
While college tours are great for getting acquainted with the environment, you only get a little time in these visits. That's why you need to prepare well and ask questions that matter to you. Whether your priority is your major or financial aid, ask your tour guide and gain a better perspective on the college.