Embarking on the path of entrepreneurship is akin to riding an exhilarating roller coaster, teeming with thrilling highs, unexpected lows, and boundless opportunities. The engine that powers this journey is the entrepreneurial mindset, a unique fusion of attitudes, abilities, and behaviors that ignite innovation and catalyze success.
This piece will delve into nine vital strategies to hone a prosperous entrepreneurial mindset, thereby empowering you to fully seize your entrepreneurial potential.
What is an Entrepreneurial Mindset?
An entrepreneurial mindset is a unique approach to thinking and acting, characterized by a focus on opportunity over obstacles, innovation over stagnation, and calculated risk-taking over cautious inaction. This mindset is not limited to those who want to start a business; it's applicable and beneficial in various professional and personal contexts.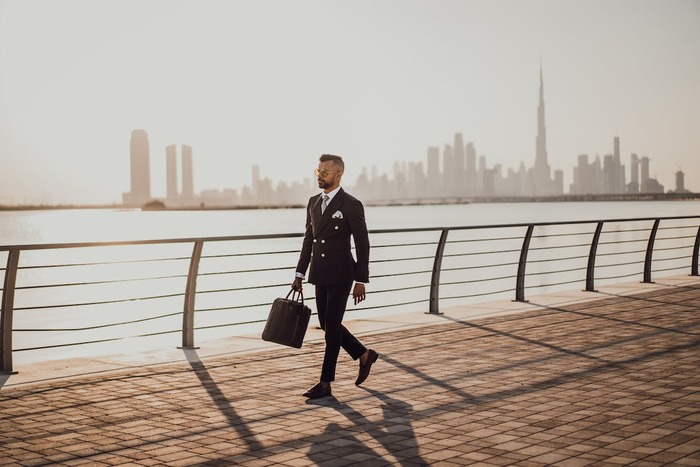 The entrepreneurial mindset is of paramount importance in the modern business world. It fuels innovation, fosters job creation, and drives economic growth. Moreover, it equips individuals with the resilience, creativity, and determination needed to navigate the challenging entrepreneurship landscape.
1. Champion Lifelong Learning
In the dynamic theater of business, the capacity to learn and adapt is invaluable. Lifelong learning equips you to keep your finger on the pulse of industry trends, polish your skills, and make informed decisions. This is a cornerstone of the entrepreneurial mindset.
One significant facet of lifelong learning is the pursuit of structured education. For example, online MBA university programs offer a convenient and accessible pathway to garner advanced business acumen. They offer a holistic curriculum encompassing a gamut of topics, from marketing and finance to leadership and strategic planning, thus endowing you with a comprehensive grasp of business dynamics. Additionally, these programs hone essential entrepreneurial skills like critical thinking, problem-solving, and decision-making.
2. Ignite Your Creative Spark
Entrepreneurship thrives on the creative spirit. It's the wellspring of innovation, the magic ingredient that sets your business apart from the crowd, and the propellant that accelerates business growth. As an entrepreneur, your mission is to constantly explore novel and better solutions to address problems, satisfy customer needs, and refine your offerings.
Kindling creativity can be as simple as immersing yourself in activities that stretch your horizons, such as devouring a diverse array of books, embarking on travel adventures, or mastering a new skill. Regular brainstorming sessions can also fuel your creative engine. Don't shy away from any idea that seems too daring or offbeat – remember, the most groundbreaking solutions often stem from the most unconventional thoughts.
3. Master the Art of Networking
Networking is the lifeblood of the entrepreneurial ecosystem. It's a goldmine of learning opportunities, fertile ground for collaboration, and a catalyst for business growth. Savvy networking can arm you with priceless insights, pave the way for fruitful partnerships, and draw investment toward your venture.
When it comes to effective networking, authenticity, and curiosity about others are key. Keep in mind; networking is not a one-way street; it's a reciprocal relationship. Be lavish with your time, wisdom, and resources. Make your presence felt at industry events, contribute to pertinent online communities, and join local business associations to widen your networking circle.
4. Embrace Risk
Risk is an inherent part of entrepreneurship. Successful entrepreneurs understand this fact and choose to embrace risk rather than shying away from it. They appreciate that calculated risks often lead to significant rewards. Embracing risk entails understanding potential pitfalls, preparing for them, and having the courage to take a leap of faith, even when the outcome is uncertain.
To manage and embrace risk effectively, one must cultivate a positive attitude toward failure. Remember, failure is not the end; it's a learning opportunity. Analyze your mistakes, extract valuable lessons from them, and apply these learnings to your future entrepreneurial endeavors. This way, you can turn risk into a stepping stone toward success.
5. Adopt a Growth Mindset
A growth mindset, a term coined by psychologist Carol Dweck, refers to the belief that abilities and intelligence can be developed through dedication and hard work. In entrepreneurship, adopting a growth mindset means viewing challenges as opportunities for growth and believing in your ability to improve and succeed.
Nurturing a growth mindset involves embracing challenges, persisting in the face of setbacks, and understanding that effort is the path to mastery. It also means learning from criticism and finding lessons and inspiration in the success of others. With a growth mindset, you can foster a love for learning and a resilience essential for great accomplishment.
6. Make Time Your Ally
Time, especially for multitasking entrepreneurs, is an invaluable asset. Mastering time management can turbocharge productivity, dial down stress, and enhance work-life equilibrium. It empowers you to achieve more in less time, freeing up your schedule for strategic undertakings that fuel business expansion.
To triumph in the time management arena, commence with setting lucid, attainable goals. Decompose colossal tasks into digestible chunks and address them sequentially. Leverage productivity applications and tools to streamline your tasks and ward off procrastination. And don't forget to carve out time for rejuvenation – exhaustion can drastically dent your productivity and creative prowess.
7. Put Customers at the Heart of Your Strategy
Grasping and fulfilling customer needs is the life source of a thriving business. It equips you to design products or services that tackle genuine problems and offer value to your patrons. Prioritizing customer needs can also cultivate customer allegiance and propel business growth.
To embed customer needs into your business blueprint, channel resources and time into market research. Comprehend your customers' persona, their desires, and their perception of your product or service. Harness customer feedback to polish your offerings and ensure they resonate with your customers' shifting needs.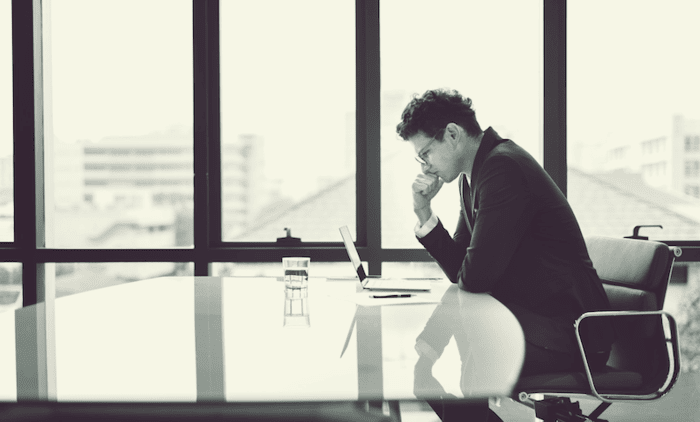 8. Leverage the Power of Technology
In today's digital epoch, technology is a linchpin of entrepreneurship. It presents tools and platforms that can refine business operations, amplify customer interaction, and stimulate business growth. Whether cloud solutions, data analytics, or digital marketing, harnessing technology can give your business with a competitive advantage.
To capitalize on technology, stay abreast with the latest tech developments and understand their implications for your business. Contemplate investing in tech tools that can automate mundane tasks, thus conserving time and resources. Remember, the goal isn't to employ technology for its own sake but to strategically deploy it to meet your business objectives.
9. Hone Your Leadership Skills
Entrepreneurship isn't merely about launching a business; it's about steering it toward success. Accomplished leadership involves crafting a vivid vision, invigorating your team, and making judicious decisions that spur business growth. It also involves leading by example and nurturing an affirmative, inclusive work environment.
To evolve into a more effective leader, strive to augment your communication prowess, emotional intelligence, and decision-making capacities. Solicit feedback from your team and be receptive to critique. Leadership, akin to any other skill, can be refined through practice, patience, and perseverance.
Conclusion
Cultivating a successful entrepreneurial mindset isn't a static endeavor but a dynamic, continual journey. It demands tenacity, inventiveness, a propensity for taking risks, and an unquenchable thirst for learning. By adopting these strategies, you can nurture an entrepreneurial mindset and traverse the exhilarating terrains of entrepreneurship with aplomb and a sense of purpose.