Just like it did last year, Apple has come up with the new iPhone line-up, and the headphone jack or TouchID is not back. So, if you are still using that iPhone 6S and waiting for a miracle, it's just the right time to make the shift. And the brand-new iPhone 11 has a lot of options for you in store.
However, you may be actually worried about the process of shifting to the brand-new iPhone. While iCloud backup and iCloud sync are so great, you lack customization abilities. That is exactly why you need a tool like AnyTrans. And, as the timing has it, AnyTrans 8 packs so many great features you would need.
Down below, you have a brief review of AnyTrans 8. We will be considering how this iPhone manager tool is helping you shift to iPhone 11 and manage the device easily. We would also be focusing on some of the new features like Phone Switcher and Screen Mirroring.
What Is AnyTrans 8?
AnyTrans 8 for iOS is a power-packed iPhone manager software you can grab today. Optimized for a variety of iOS devices out there, you can use the same tool for managing iOS 13 devices as well. Compared to iTunes, AnyTrans offers a more intuitive UI and customizable options. You will be able to manage your iPhone — all aspects possible.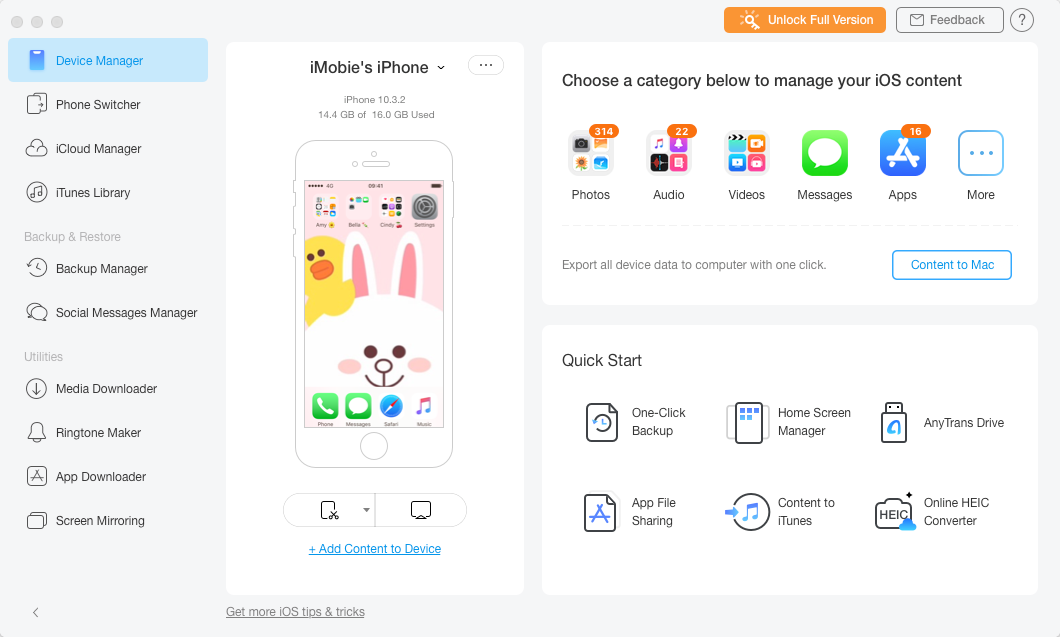 One of the most useful features is called Phone Switcher, which allows you to shift your big digital life from one iPhone to a brand-new iPhone or even an Android device. We are going to use this feature when you'd like to shift from an old device to the iPhone 11 line-up, okay?
About the UI
A redesigned User Interface is perhaps the best thing in AnyTrans 8 for iOS. The whole iPhone manager has been designed for easy use. On the right side, you have a preview of the connected iPhone and shortcuts to common areas. From the left sidebar menu, you can choose options like Device Manager, iTunes Library and Backup Manager. It's great that AnyTrans 8 does not make a mess out of the UI.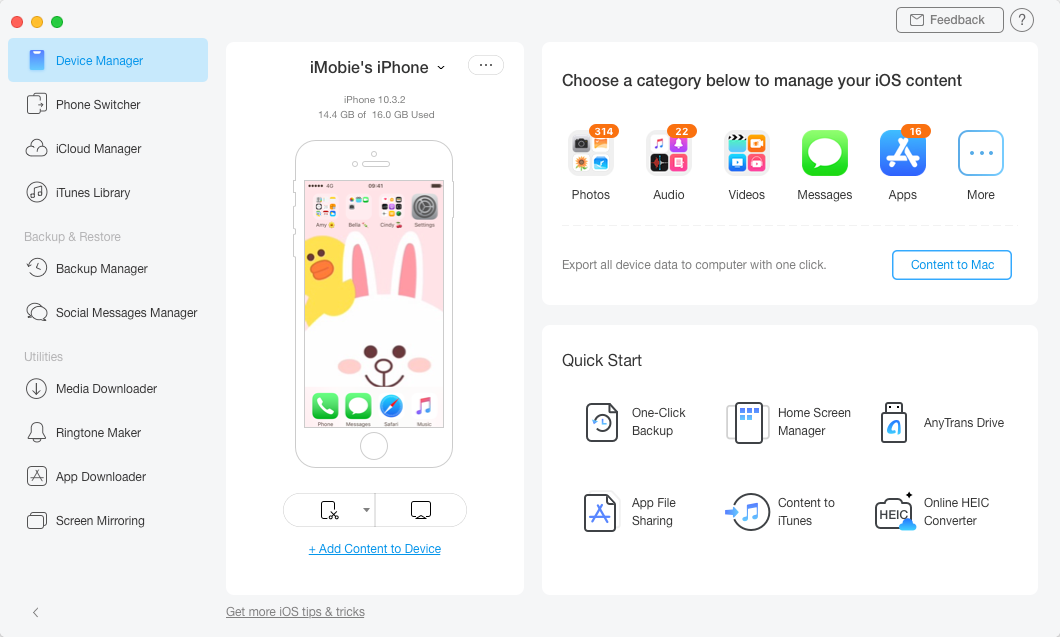 This UI makes things easier for the new iPhone 11 owners. And, yes, it takes just a few seconds to download and install AnyTrans.
Phone Switcher in AnyTrans 8 — As Simple As It Gets
As we said earlier, AnyTrans 8 is made to be the best way to manage your iOS devices, including iPhone, iPad and iPod etc. However, it can change the way you transfer data from iPhone to iPhone. All you have to do is connecting the two devices and opening the Phone Switcher area.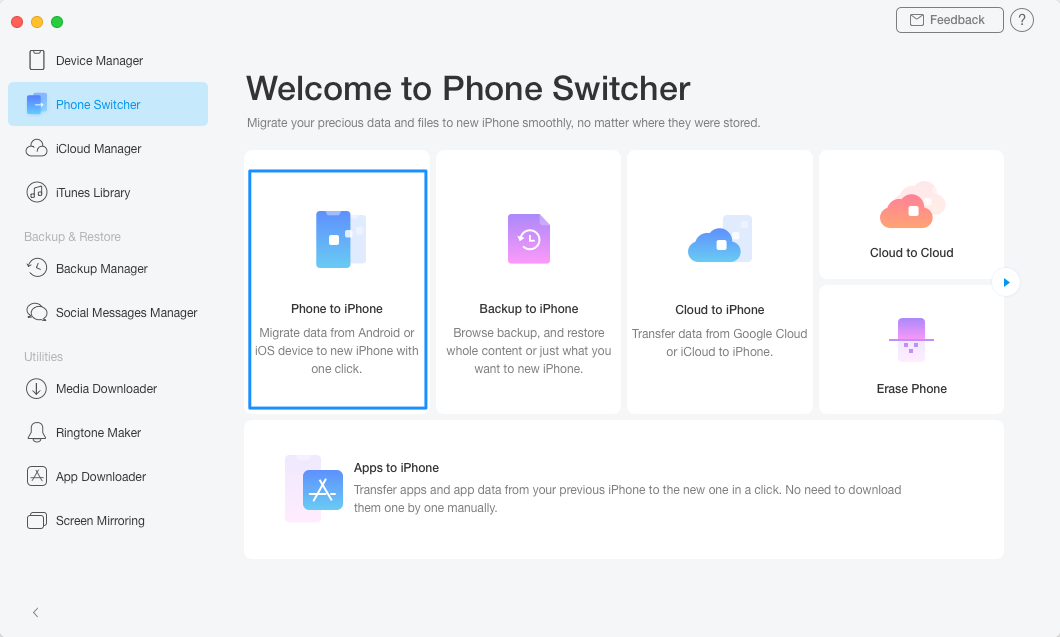 Phone Switcher has a lot of other options too. For instance, if you don't have a physical phone with you, you can restore content from iCloud backup or iTunes backup. You can even use AnyTrans 8 as an intermediary for cloud-to-cloud backup process. Last but not least, you can use the same section for erasing an iPhone.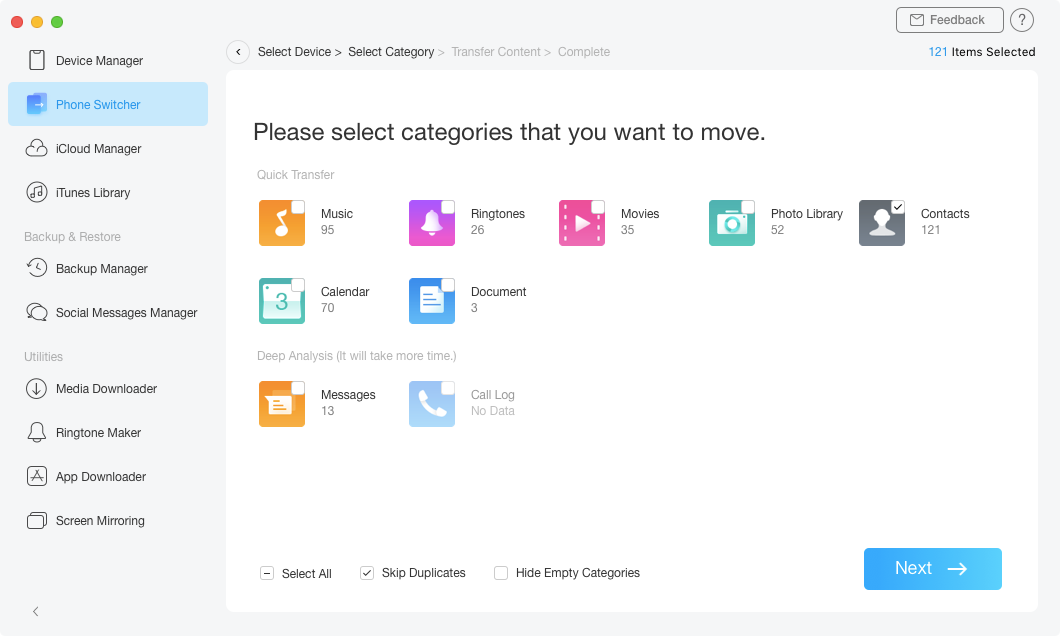 In the next step, you select everything you want to move and hit Next. Once the transfer is done, your new iPhone 11 would have everything you had in the last device — probably not the TouchID and audio jack. The long story short, this is the easiest way for iPhone transfer.
Of course, there is more inside the AnyTrans 8 package.
iOS Device Management Made Easier
There are so many features inside AnyTrans 8 that allow you to effectively manage your iPhone or iPad. Let's have a quick look on some of them.
High Speed Data Transfer
You can transfer a wide variety of data between your computer and iPhone using AnyTrans 8. Compared to the default iTunes, AnyTrans 8 offers better speed and control. You have to wait for just a few seconds while the program arranges everything accordingly. There are separate sections for managing photos, music, films, favorite apps etc.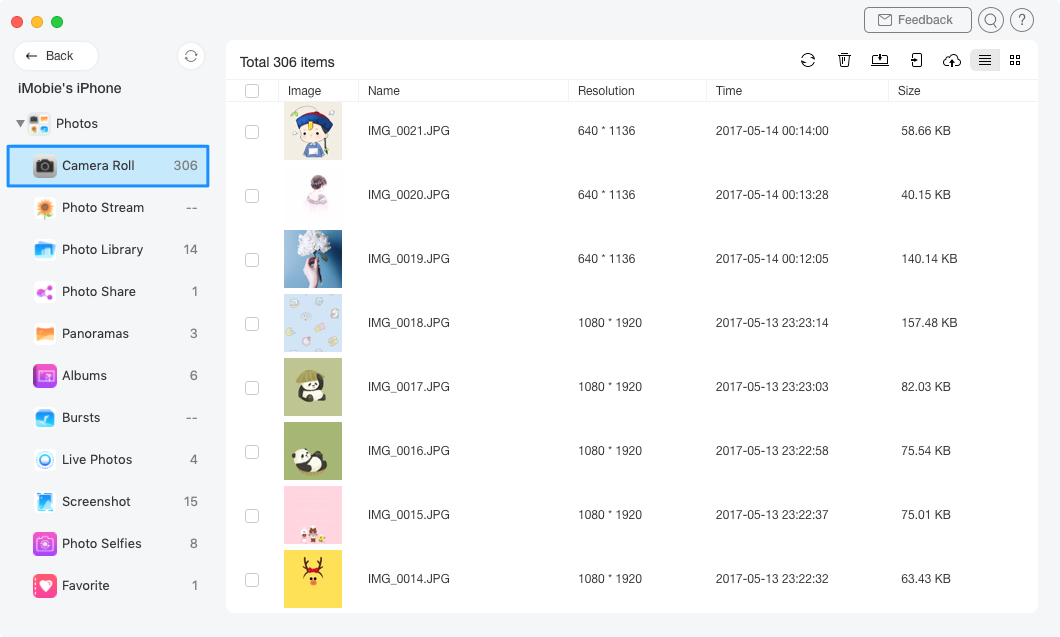 Screen Mirroring
AnyTrans 8 is the best solution when you want to record the iOS screen, thanks to the Screen Mirror option. This option allows you to mirror the screen to the computer and record it. Considering that iPhone does not allow native apps to do this, it makes more sense. You can also create custom ringtones and download videos from online sources to your iPhone with the help of AnyTrans 8.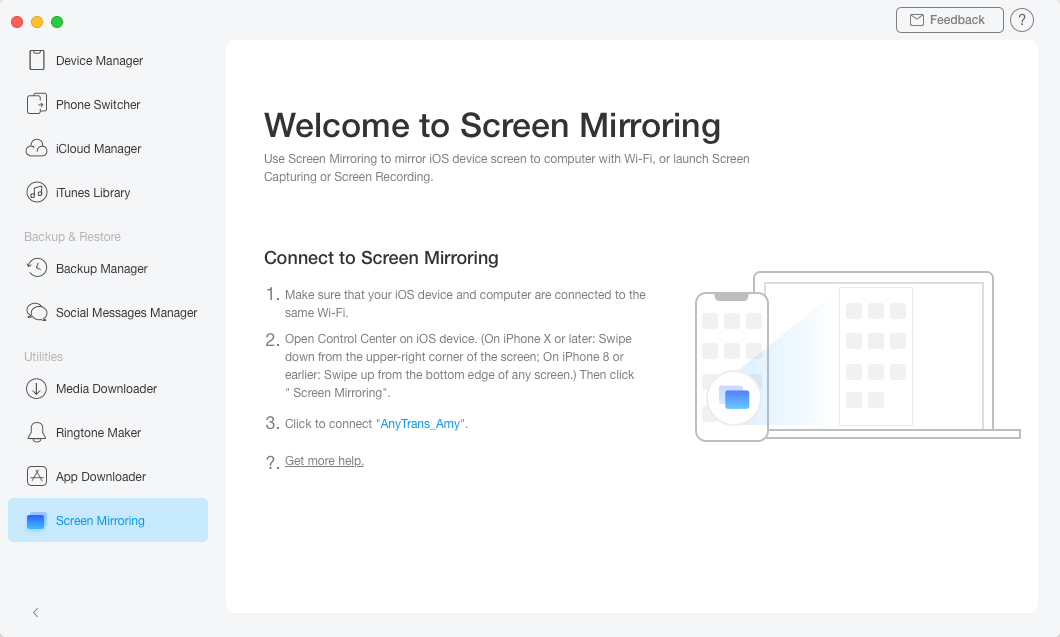 iPhone Backup at Best
AnyTrans 8 is surely the best way to back up your iPhone device. Unlike iTunes, you don't have to do a backup of everything. Selective backup would help you to keep things under control. And, as we said earlier, you can use the same backups to restore an old device or shift contents to a brand-new iPhone 11.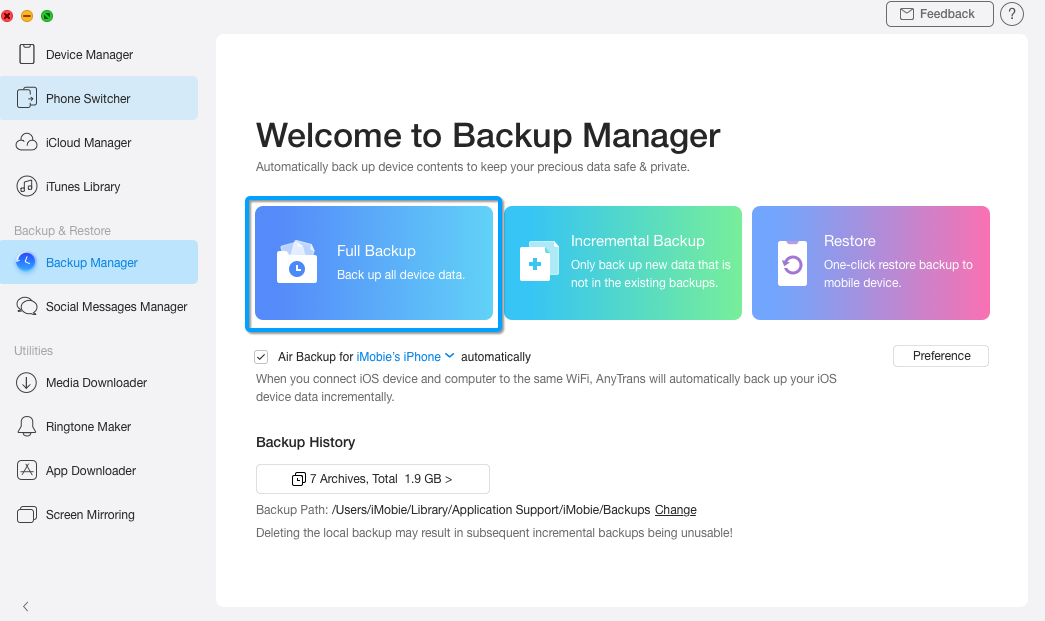 We hope these are some pretty awesome features.
The Bottom Line
You have now seen the UI, features and brand-new Phone Switcher from AnyTrans 8. It's very clear that the program is the best iPhone manager you can grab today. It also packs every single feature you need to equip your iPhone 11 or iPhone 11 Pro for the best experience ever. Awesome, huh?