Streaming services like Spotify, SoundCloud and Tidal have grown so much that they've replaced the native music player in most devices. There is no wonder either, considering that you can listen to high-quality audio streams whenever you want, wherever you want. At the end of the day, however, you don't own the music; nor can you share the tracks as you wish.
More importantly, you may not find all your favorite tracks from a single streaming service provider. All these give you a reason to build a custom music collection. We are here to introduce you to an amazing software to help you in this endeavor — Audials Music. We're also reviewing this piece of tech, analyzing how well it meets the goals.
What Is Audials Music?
First things first, Audials is a developer known for some really great multimedia management tools. Audials One, for instance, allows you to take care of movies, music, radio and podcasts content with ease.
Now, Audials Music is made exclusively for music enthusiasts. This program allows you to save or record songs/audiobooks/podcasts and other audio content from various internet sources. Regardless of the song you are looking for, Audials Music would help you find the source and help you download/record it.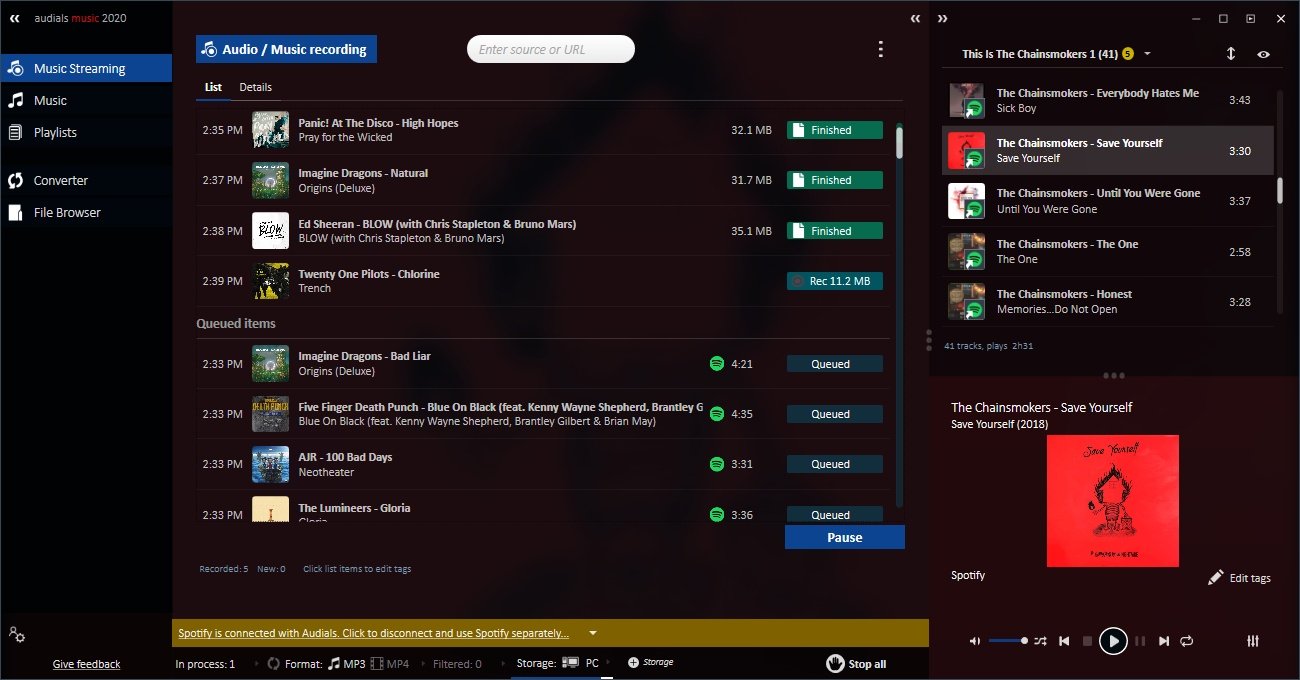 Audials Music is currently available for Windows, but we wish it was multi-platform. Anyway, for Windows users, Audials Music is an amazing replacement to whatever Windows Media Center (if you remember that) was about. Now that your basics are clear, let's check out how Audials Music helps you.
Saving Music and Audiobooks
Audials Music has dedicated options for recording or saving a private copy of music and audiobooks you find on the internet. In both cases, you are recording things from the most authentic sources such as Spotify and Tidal. You will be able to create your own collection of music or audiobooks in no time. Since Audials Music has been optimized for every compatible streaming service, you can enjoy top-notch download quality. Also, compared to other Spotify/Tidal downloaders we've seen, the process is pretty quick.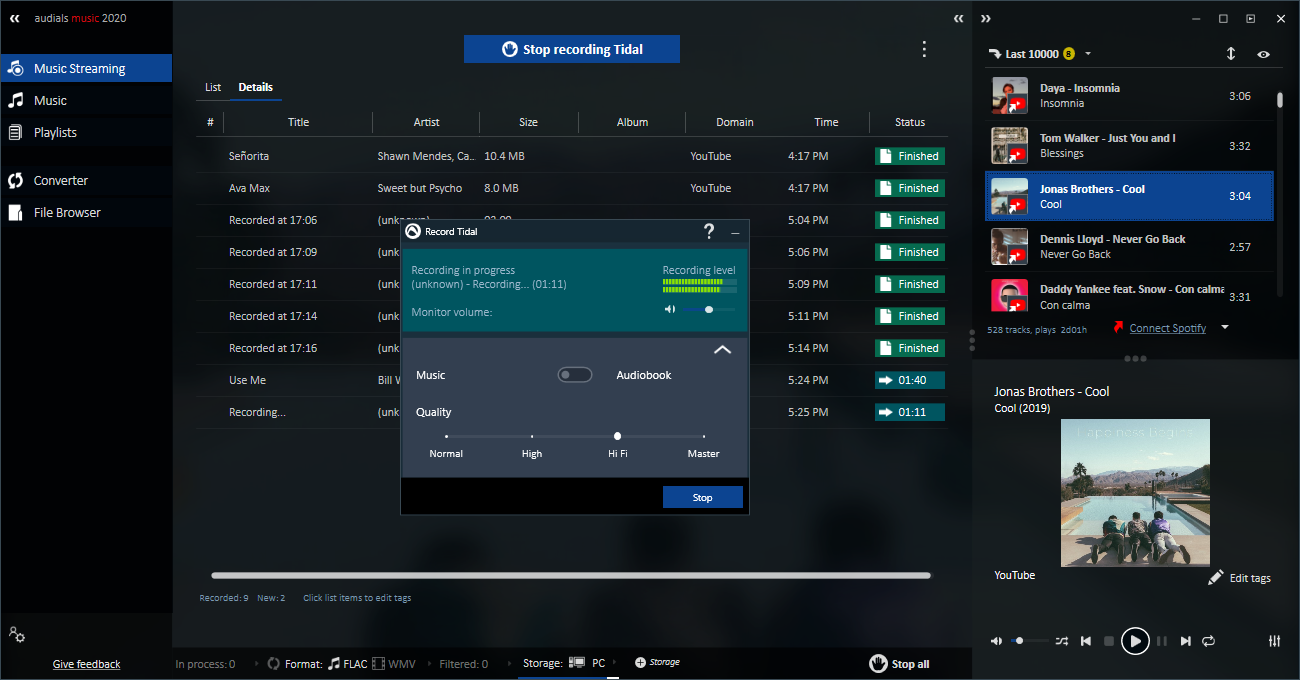 Talking about the compatibility, the list includes Spotify, YouTube Music, Amazon Music, Tidal, Deezer and SoundCloud.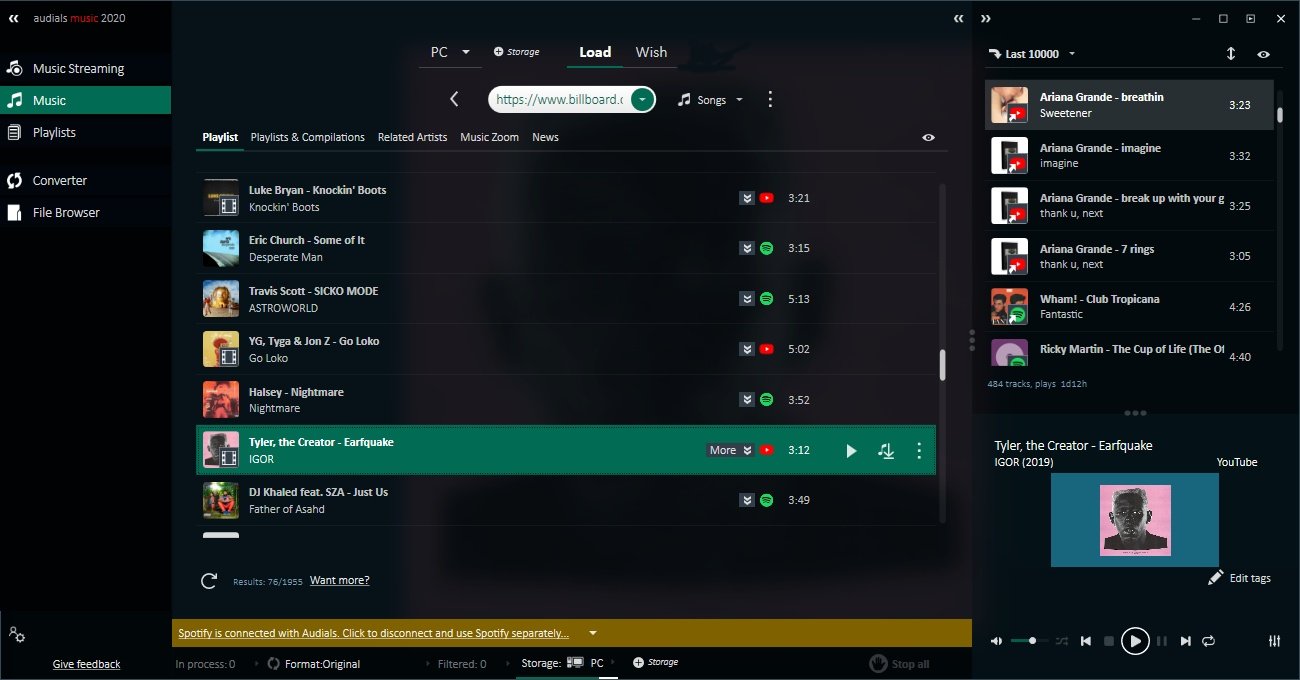 Discovering Music Content
If you are a music enthusiast, it's equally important to find new music at regular times. Thankfully, Audials Music has a powerful engine for that as well. Once it learns your taste, Audials Music can provide you rather an unlimited supply of new music tracks. For instance, if you cannot find a specific track on the default music streaming service, just tell Audials Music. The tool would search its enriched database to discover the specific track.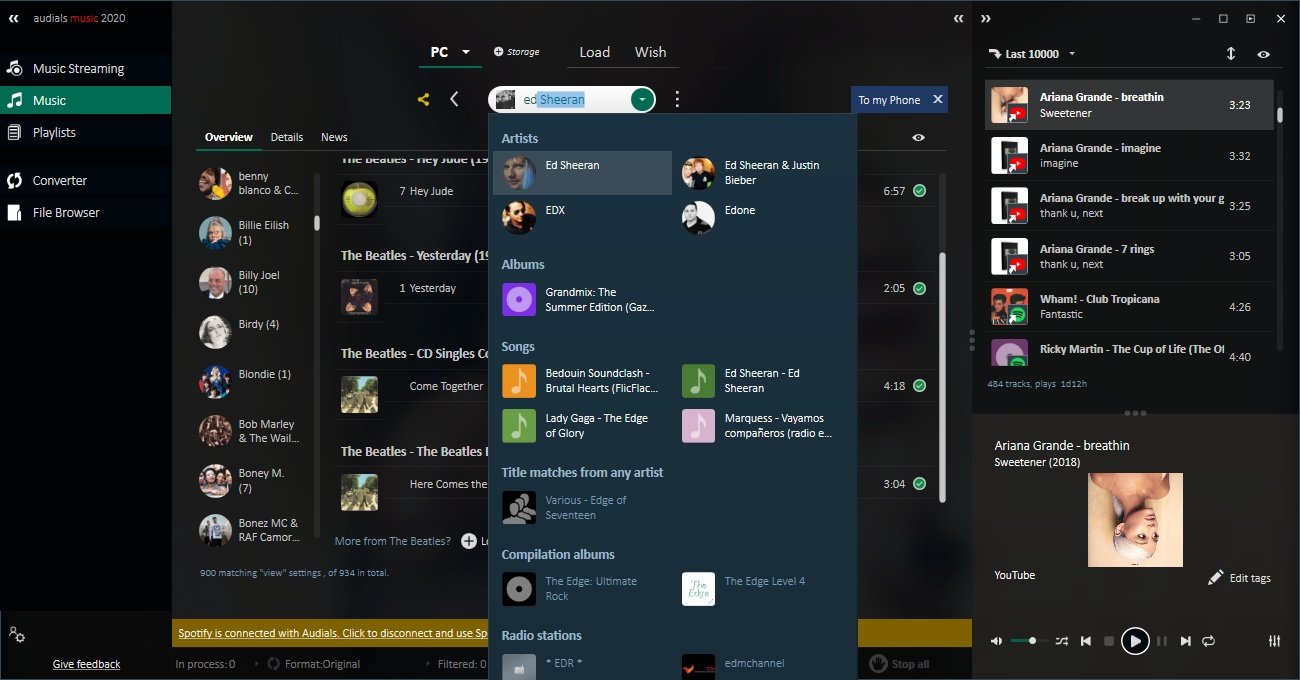 The same is applicable for audiobooks, you know. It's possible to record the content from popular and not-so-popular services like Audible and Deezer.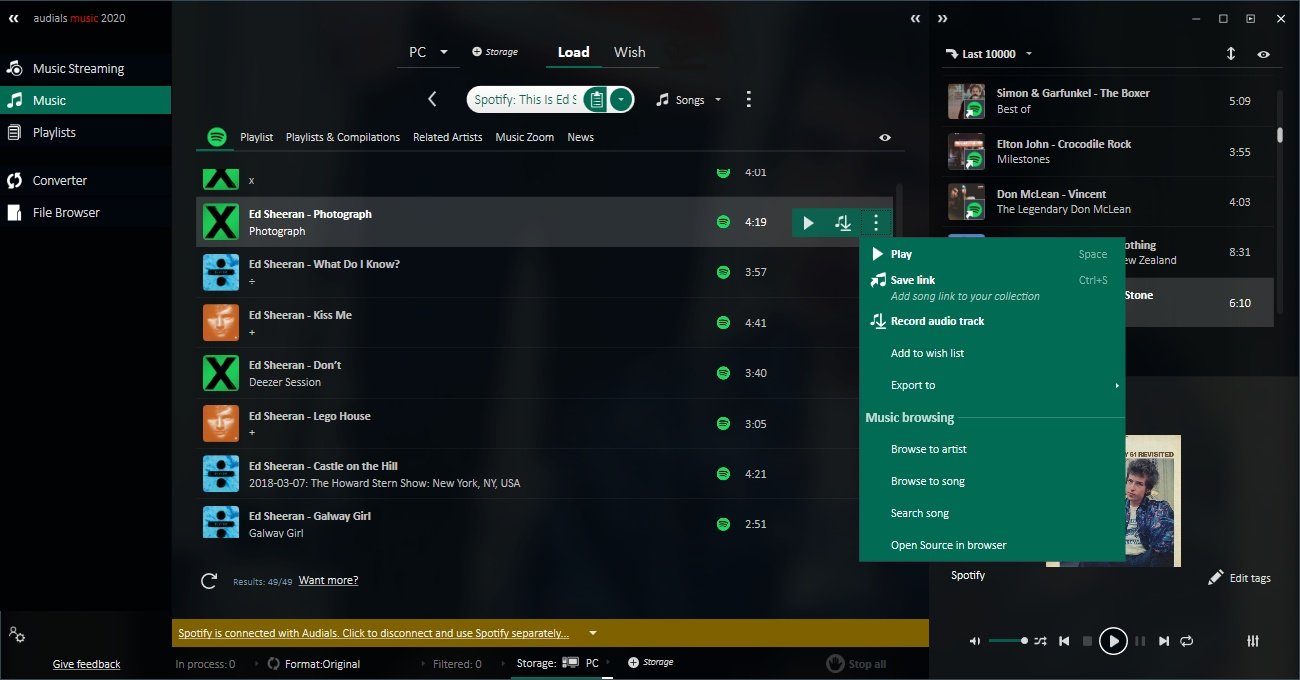 Music Management
In case of both music tracks and audiobooks, Audials Music offers some awesome management features. It comes with a built-in Music Manager utility. This utility would help you in arranging your collection based on metadata, but at the same time convert content to compatible formats. Also, if you have Audials installed on your smartphone, you can use the same tool for data transfer as well. Most importantly, though, you can use Audials Music to take care of duplicate versions.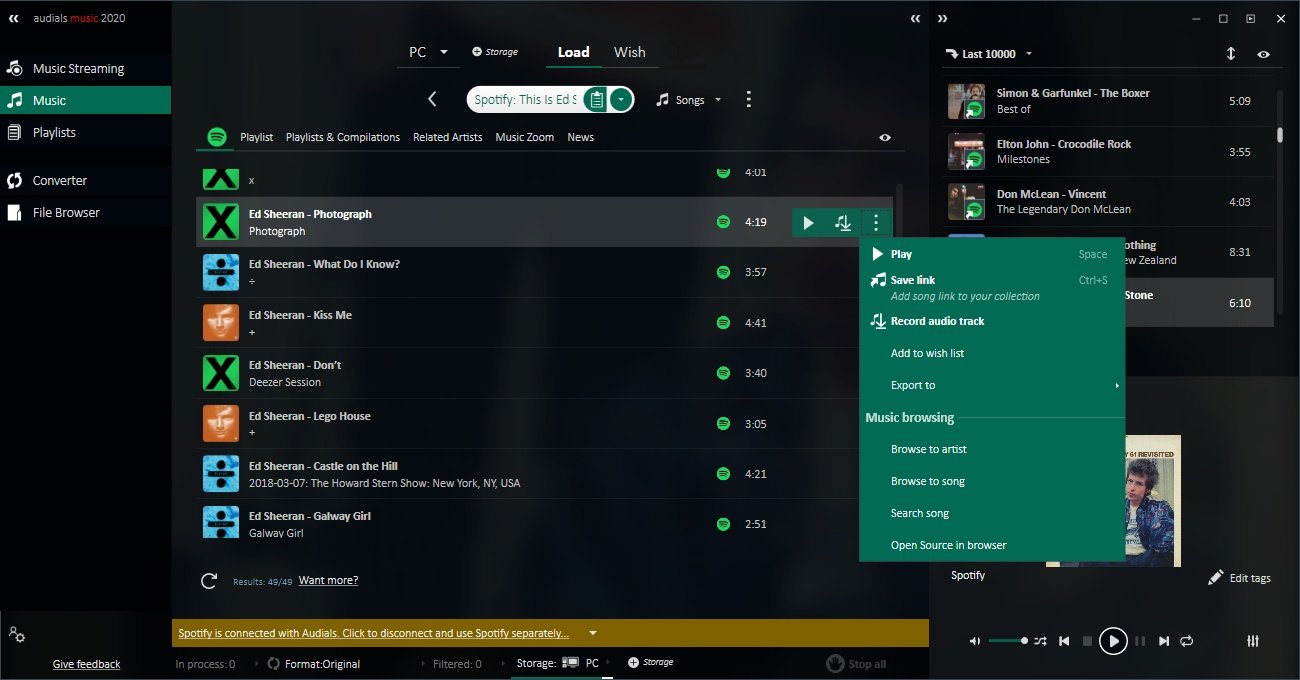 Audials Music says it's one of the additional features, but we think it's more than that. At the end of the day, these utilities help you have a wonderful music collection, right?
A Word on UI
Intuitive is not enough to describe the usability of the User Interface of Audials Music. First things first, you'll be able to take care of all your music needs from the simple software. The latest version has different tabs for different needs like Music Streaming, Music, Playlists, Converter and File Browser. This not only offers an easy way to explore things but also ensures the best results in the end. Audials Music also comes with a set of tutorials and hints you help you do things easily.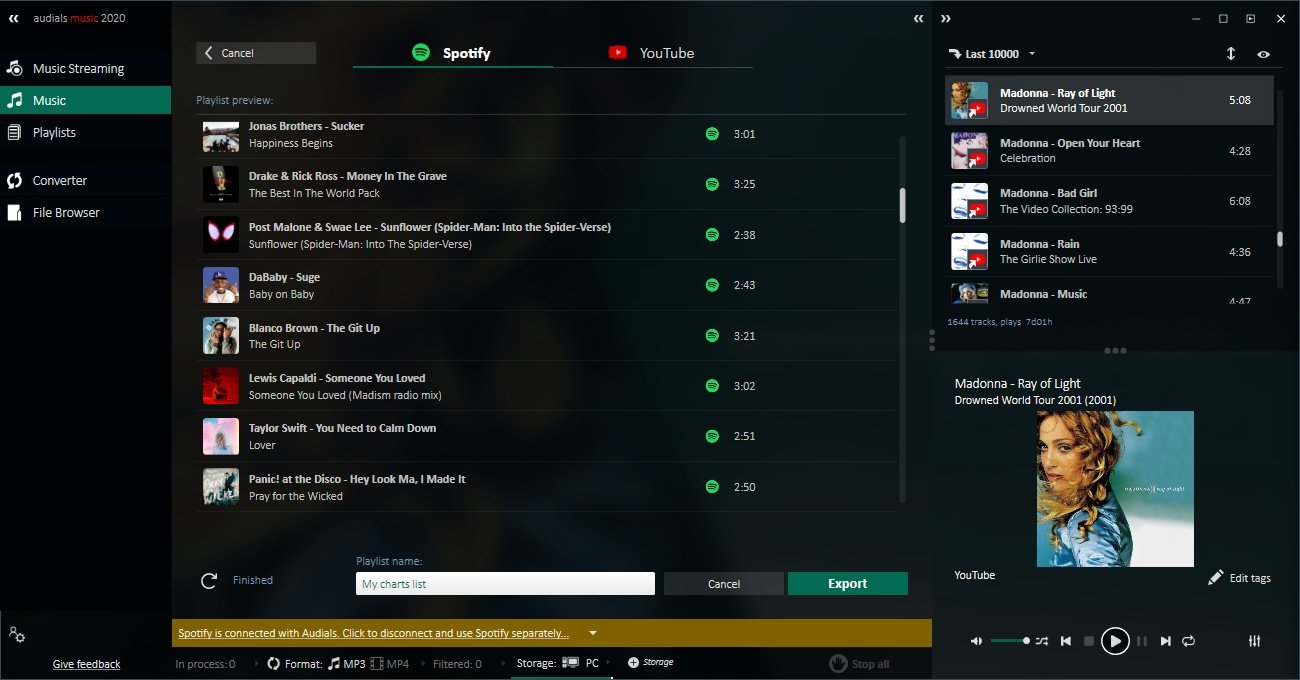 The Bottom Line
As we said in the title, Audials Music is the perfect companion you can have for music management. When it comes to discovering music and ensuring the best-quality listening, Audials Music is magic. An intuitive UI and powerful recording features make it one of the most powerful tools in the area as well.