Biorender is a cloud-based platform that makes creating visuals, illustrations, infographic videos and presentations simpler by providing you with an extensive range of ready-made 3D drawings, scenarios and images and allowing users to create custom designs from scratch.
It also offers intuitive tools for editing your visuals in various formats, including web formats such as HTML5 & SVG, rasterized image files (e.g., BMP, JPG, png), and vector image formats (e.g., AI & PDF). It also provides a rich gallery of royalty-free illustrations that can be used without restrictions.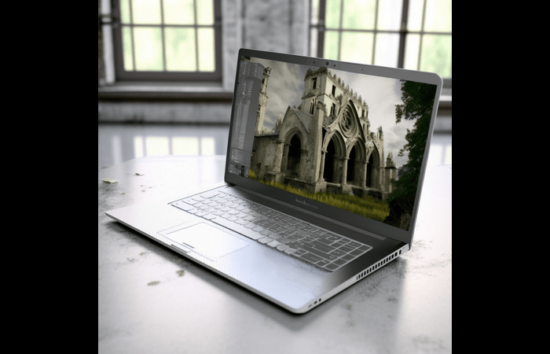 Current Status of Biorender in 2023
Since its introduction to the market in 2017, biorender has become hugely popular among digital marketers and scientists for creating visuals for product presentations and scientific research. Today it is widely used by universities, companies and publishers for creating schematic visuals quickly.
Explore Alternatives to biorender
Here are the top 15 alternatives of biorender that you may explore in 2023:
Canva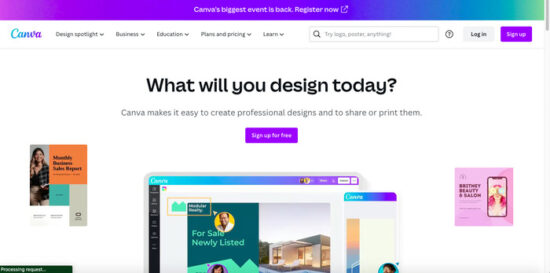 Canva is a web-based platform known for its easy-to-use drag-and-drop editing tools, as well as an extensive library of stock photos, templates and other art materials. It is ideal for those who need a simple interface to create visuals quickly but with an added personal touch.
Freepik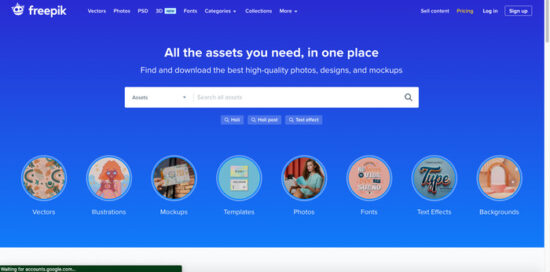 Offers millions of royalty-free graphics in categories such as icons, illustrations, logos & presentations that can be used online and offline. The platform makes it easier to access high-quality visuals from its library within minutes which eliminates the need for creating visuals from scratch.
Inkscape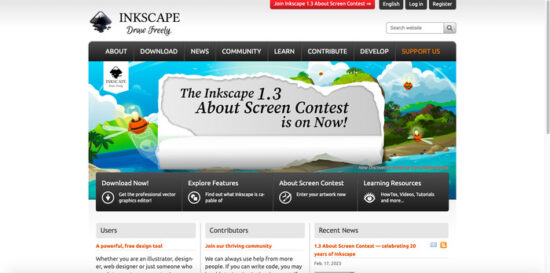 Inkscape is an open-source vector graphics editor that provides users with tools for creating and editing shapes such as circles, rectangles, stars etc., as well as tracing bitmap images. It also supports several file formats like PDF, EPS & SVG, making it easier to share and edit files.
Servier Medical Art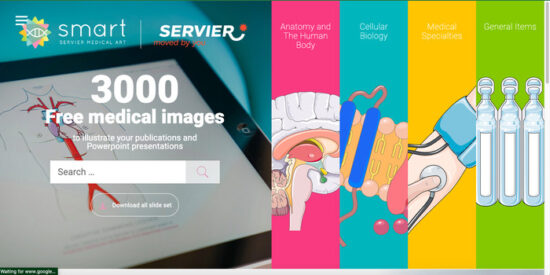 Servier Medical Art is an online platform built for medical professionals primarily. It allows users to find royalty-free and cost-effective illustrations, scientific explanations, animations as well as visual aids relevant to the medical field.
Mind The Graph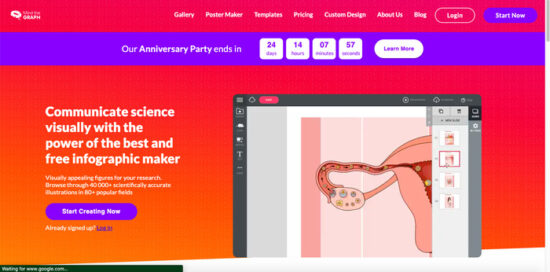 Mind the Graph is a creative platform that enables scientists, students and businesses to create impressive visuals by manipulating ready-made graphics. Its intuitive interface simplifies editing any graphic from its library as it is vectorized images, and they can be scaled infinitely.
SmartDraw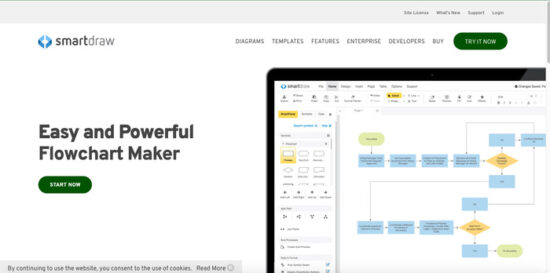 SmartDraw is a comprehensive visual communication platform that helps organize diagrams quickly by customizing them with over 4,500 embedded templates and more than 10,000 symbols. It also offers various tools for creating visuals ready to share or publish within minutes.
EDrawMax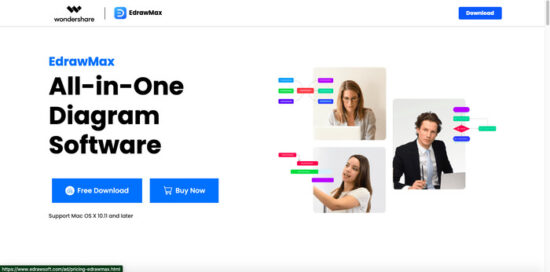 EDrawMax is a feature-rich vector drawing software that provides an intuitive interface for creating visuals from diagrams and charts to technical illustrations. It allows users to work on their designs without the internet and provides multiple options for exporting the final image sections.
ChemDraw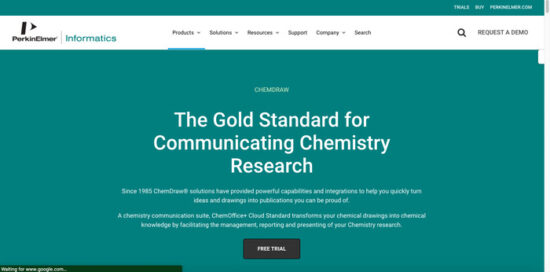 ChemDraw is one of the oldest programs in scientific visualization and still offers the same ease of use that it has been known for. The platform also includes a library of templates and essential editing tools to create visuals on scientific topics quickly.
Chemix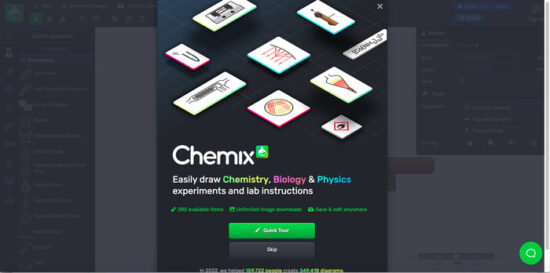 Chemix is an online collaborative editor created specifically for chemistry students and professionals, which helps them communicate visually by creating diagrams, graphs, and equations with confidence. It offers several sharing options, including social networks as well PDF functions.
DrawBiomed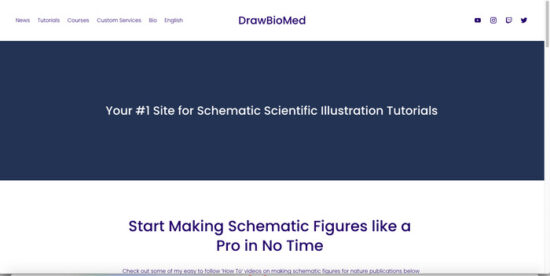 DrawBiomed is one of the most popular drawing software for bioscience professionals. It offers an advanced editor and a library full of ready-made bio illustrations that can be used without restrictions.
Focus eLearning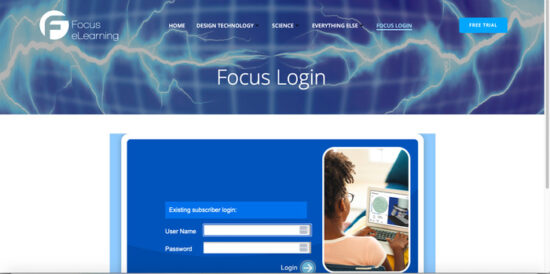 Focus eLearning by Adept Scientific provides users with over 6,500 demo drawings and templates aimed at professionals in the electronic and mechanical engineering industries. It also supports multiple file formats such as JPG, GIF & WMF, making collaboration easier.
Pepper Flow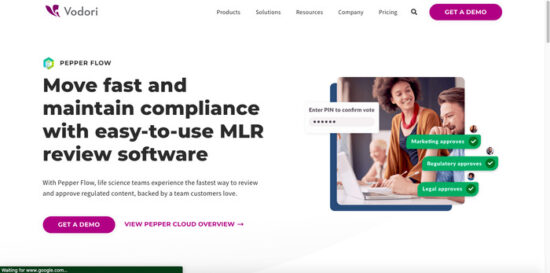 PepperFlow is a versatile web-based platform that allows you to create interactive visuals from scratch with just a few clicks. Its smart design tools allow users to customize their visuals according to the project requirements.
ACTO Omnichannel Education for Life Sciences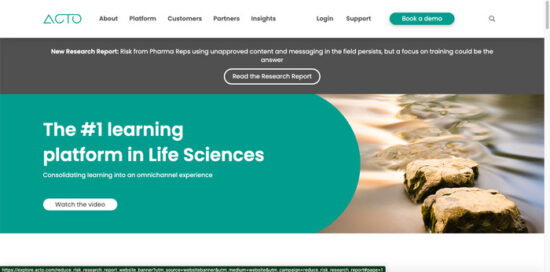 ACTO is a cloud-based platform that allows pharmaceutical and medical researchers, industry professionals as well students to create interactive learning experiences easily. It provides several features, such as a drawing tool, video integration, and simulations, to name a few.
BIOVIA BioPharma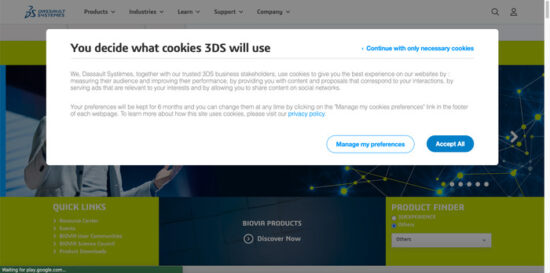 BIOVIA BioPharma is an enterprise solution designed for scientists offering a comprehensive suite of features. It enables the rapid creation of visuals, reports and graphics related to life sciences and provides scientific expertise in design and execution for better presentation.
Vectr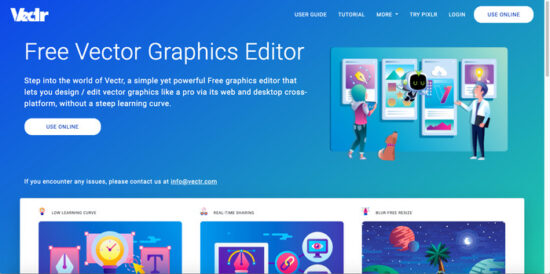 Vectr is an online graphical editor where users can quickly create stunning visuals from scratch or its rich library. It also includes resources such as fonts, logos & icons to ensure creativity without tinkering too much with the design.
Conclusion
Biorender is an efficient platform designed specifically for digital professionals that enables them to create stunning visuals quickly while providing an intuitive interface to collaborate on projects.
Though a comprehensive solution, there can still be an urge for its users to explore any of the available alternatives like Canva, Freepik, Inkscape and many more, depending upon their requirements.
This article highlights alternatives similar to biorender which can further help users make an informed decision while selecting one according to their needs.
Biorender FAQs
What is biorender?
Biorender is an online platform to create visuals and illustrations in 3D, 2D & vector formats that can be shared over multiple platforms such as web & print media. It also offers a library of royalty-free images for users to choose from.
What types of visuals can be created on biorender?
Biorender supports various visual formats, including images, charts, illustrations and other interactive content that can be used for presentations, scientific research or marketing campaigns.
Does biorender support collaboration?
Yes, Biorender allows users to collaborate on projects by allowing them to share visuals over a secure platform with specially configured access permissions.
Is biorender free?
Biorender is available in free and Paid plans, but the latter offers additional features and unrestricted support for more control over projects.
Does biorender provide customers with technical & customer support?
Yes, The company has dedicated technical and customer service teams who assist customers around the clock.
Is biorender browser based?
Yes, Biorender does not require any software installation, as it can be accessed online from a web browser on all devices, including PCs, tablets and mobile phones