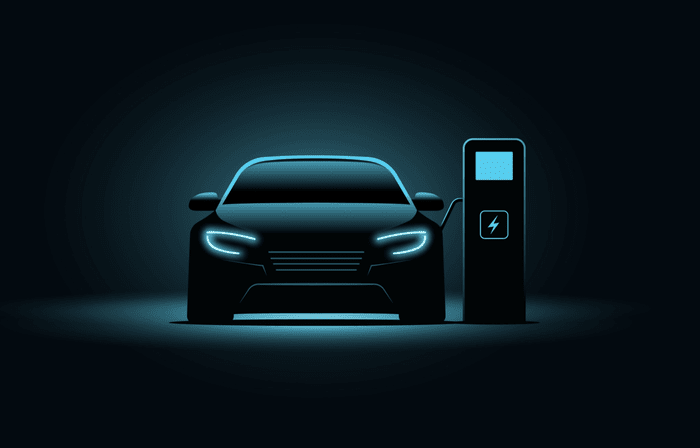 A city pulsating with life, Birmingham stands tall in the heart of England, reminiscent of its illustrious past and brimming with promises for the future. Historically, Birmingham played a monumental role during the Industrial Revolution, pioneering advancements that propelled the UK onto the global stage. Today, the city is witnessing another revolution – a green one. As the winds of change blow, they carry with them the hum of electric vehicles (EVs) winding through Birmingham's iconic streets. 
Still, with every EV cruising the roads, there arises a practical need for efficient charging solutions. Birmingham, never one to lag, is leading the charge, laying down an intricate network of charging stations. However, in a vast urban jungle, how does one effortlessly locate these charging points?
The answer lies in the ingenious Bonnet app. Seamlessly melding technology with utility, the app promises to make the electric driving experience in Birmingham as iconic as the city itself. Dive with us into this electrifying narrative as we explore the synergy between Birmingham's vision and Bonnet's innovation.
Plugging into Birmingham's Electric Dreams
The City's Charge Forward
Birmingham, with its storied past and vibrant present, is a city that has never been content with the status quo. Known for its relentless spirit of innovation and its pivotal role during the Industrial Revolution, this metropolis has always been at the forefront of change. Today, as the world stands on the brink of an environmental awakening, Birmingham is once again showcasing its mettle, positioning itself as a beacon in the green transformation that is rapidly sweeping across the globe.
Saunter through the streets of Birmingham, and you are greeted with a harmonious blend of the old and the new. Towering historic edifices stand shoulder to shoulder with modern architectural marvels. In the meantime, as you delve deeper beyond the clamour of its renowned markets and the intricate dance of its daily hustle, you can almost feel a unique energy in the air. It is as if the very cobblestones and pavements hum with an electric rhythm. This sensation, while poetic in essence, has a tangible source. Birmingham is in the midst of an electric renaissance, gearing up to lead the way in the age of sustainable mobility.
The increasing global shift towards electric vehicles has not gone unnoticed in this dynamic city. Rather than being a passive observer, Birmingham has chosen to be a proactive participant in this movement. Across its vast expanse, from the vibrant heart of its city centre to the serene niches of its suburbs, there is a clear sign of this commitment: the proliferation of EV charging stations. These are not just randomly placed units; they are the result of comprehensive planning and foresight. The city's urban planners, in collaboration with environmental experts, have strategically placed these stations, ensuring that both residents and visitors have easy and quick access to charging facilities.
However, Birmingham's approach to supporting the EV trend is not merely about numbers; it is a matter of excellence. The EV charging stations here are not rudimentary plug-and-play units. They are state-of-the-art facilities equipped with the latest technology, ensuring that every EV, be it a nifty compact or a robust van, receives optimal, rapid, and dependable charging.
This commitment to quality is emblematic of Birmingham's broader vision – a vision that prioritises sustainability, environmental responsibility, and forward-thinking solutions. Through these initiatives, Birmingham is sending out a resonant message to cities worldwide: The future is electric, and it requires not just adaptation but active leadership and unwavering dedication.
In this modern age, dominated by the rhythm of digital bytes and punctuated by the chime of notifications, it is becoming evident that even the most sophisticated infrastructure alone is not close to being enough. True progress, true integration into the lifestyles of the tech-savvy populace, requires a seamless fusion of physical structures and their digital avatars. Here is where the Bonnet app steps up, demonstrating its exceptional capabilities. This car charging app is not just an accessory; it stands as an essential digital counterpart, complementing and enhancing Birmingham's ever-growing EV landscape.
At a cursory glance, Bonnet may appear as just another app with a neat design. Nevertheless, delve deeper, and its manifold features unfold. It does not merely list charging points like a static directory; it is alive, evolving, and reactive. For an EV enthusiast or even a novice navigating the streets of Birmingham, the app offers invaluable insights. Picture this: You are driving, and your vehicle signals the need for a charge.
With Bonnet, within moments, you can identify the closest charging stations, get real-time data on their availability, discern the type of chargers on offer, and even receive an accurate estimate of how long you would need to juice up your vehicle. The sheer granularity of details, coupled with its transparent pricing model, means EV drivers can embark on their journeys with a clear roadmap, devoid of the concerns of unforeseen expenses or detours.
For corporate entities and businesses making their foray into the world of electric vehicles, Bonnet is not just an app; it is akin to a digital strategist. The realm of fleet management, with its myriad complexities, often poses challenges. How does one ensure all vehicles are charged optimally? How can one plan routes to maximise efficiency and minimise downtime?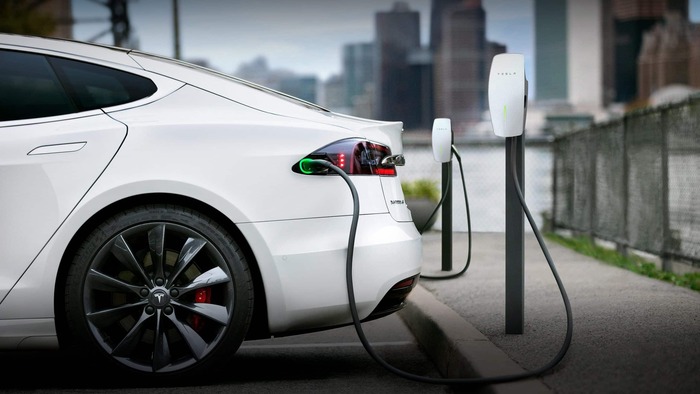 Bonnet offers solutions to these conundrums. Fleet managers, with the app's insightful analytics, can keep a real-time tab on charge levels, deduce the best times for charging, and even predict expenses, ensuring the wheels keep turning without a hitch. Add to this the app's expansive linkage to a multitude of chargers, not just in Birmingham but spanning the UK and wider Europe, and businesses are armed with all they need to seamlessly operate inter-city EV fleets.
In summation, as Birmingham solidifies its role as a vanguard in the electric transition, laying down robust infrastructural foundations, the Bonnet app emerges as its digital compass. It ensures that the journey, whether it's a daily commute or a business expedition, is not only efficient and cost-effective but also embodies the principles of sustainability. Together, they herald the dawn of a new era – where technology and sustainability drive side by side.
The Bottom Line
Birmingham's story is not just of a city but of evolution, of adapting, and of leading. Its streets tell tales of industrial marvels, cultural revolutions, and now, of an electric dawn. As EVs become an integral part of the city's landscape, Birmingham's commitment to facilitating this transition is evident. Every charging point installed, every EV-friendly policy enacted, resonates with the city's promise to its residents and to the environment. 
Nevertheless, this narrative would be incomplete without the role of digital enablers like the Bonnet app. By simplifying the charging experience by making it transparent, efficient, and user-centric, Bonnet amplifies Birmingham's vision. As the city and the app come together, they send out a clear message: The future is electric, and Birmingham, with its rich past and dynamic present, is ready to power it. As we stand on the cusp of this electric era, one thing is certain – Birmingham's electric journey, much like its history, will be one for the books.