Table of Contents
Introduction
Understanding BT Hub Light Colors
Causes of BT Hub Flashing Purple
Solutions for BT Hub Flashing Purple
Alternative Router Options
Conclusion
1. Introduction
Experiencing a BT Hub flashing purple can be a frustrating problem for anyone, especially those new to technology. This comprehensive guide provides simple and practical solutions to get your BT Hub back up and running. We will discuss the different light colors on the BT Hub, their meanings, and step-by-step instructions to resolve the flashing purple issue.
2. Understanding BT Hub Light Colors
Before diving into the solutions, it is essential to understand the various light colors on your BT Hub and what they signify. Each light color indicates the current status of your Hub and helps you identify the issue at hand.
Green Light: Indicates that the BT Hub is working correctly and connected to the internet.
Blue Light: Suggests that the Hub is in Smart Setup mode, assisting you in setting up your devices.
Orange Light: This color signifies that the Hub is attempting to establish a connection to the internet.
Red Light: Indicates a problem with the broadband connection or the Hub itself.
Flashing Purple Light: This is the issue we will address in this guide. It typically means a problem with the connection between the Hub and the Internet.
3. Causes of BT Hub Flashing Purple
There are several reasons why your BT Hub might be flashing purple, including:
Service Outage: A temporary issue with your BT Broadband service.
Noisy Phone Line: Interference on your phone line could cause connectivity issues.
Incorrect Placement of the Hub: Placing the Hub too close to other electronic devices or in an area with poor ventilation can lead to overheating and connectivity problems.
Faulty Cables or Devices: Damaged or loose cables can cause connection issues.
Incorrect Microfilter Connections: Incorrectly connected microfilters may lead to a weak or unstable connection.
4. Solutions for BT Hub Flashing Purple
Let's go through various solutions to fix the flashing purple light on your BT Hub.
4.1. Check for a BT Service Outage
Search for "BT Service Status Checker" to find the BT website's service status tool. Enter your phone number or postcode to check for an ongoing service outage in your area. If there is an outage, wait for BT to resolve the issue.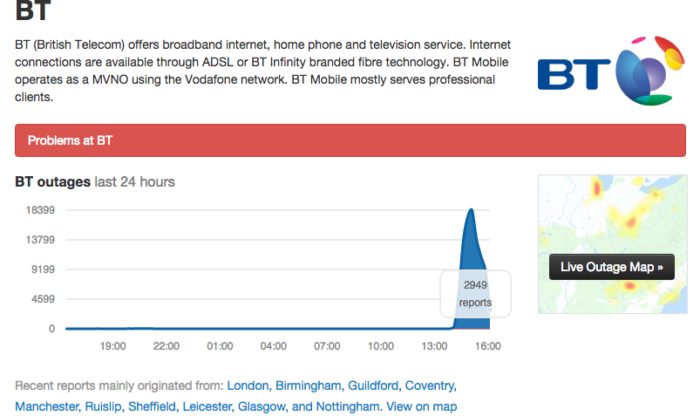 4.2. Verify Microfilter Connections
Search for "BT Hub Microfilter Connection" to find images showing how to connect microfilters. Ensure all devices using your phone lines, such as phones and fax machines, are connected through a microfilter.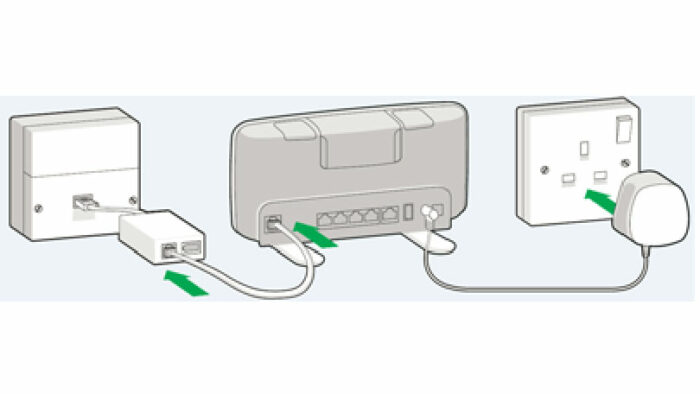 4.3. Reboot the BT Smart Hub
Search "Rebooting BT Smart Hub" for images illustrating how to reboot your Hub. Unplug the Hub from the power source, wait 30 seconds, and plug it back in. Allow the Hub to restart and see if the flashing purple light resolves.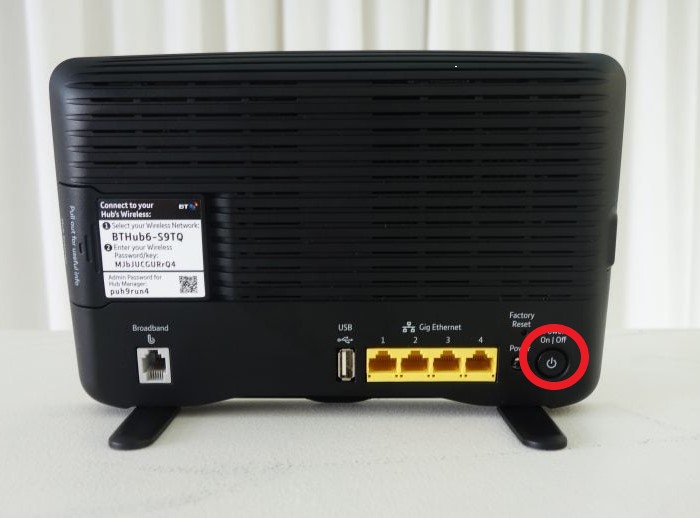 4.4. Inspect Cables and Devices
Search for "BT Hub Cables" to find images of the cables connected to your Hub. Check all cables for any visible damage or loose connections. Ensure the broadband cable is connected securely to the Hub and the wall socket. If you find any faulty cables, replace them.
4.5. Test Your Phone Line
Search for "Testing BT Phone Line" for instructions on checking your phone line for noise or interference. If you hear any crackling or other noise, report it to BT, as this could be the cause of the flashing purple light.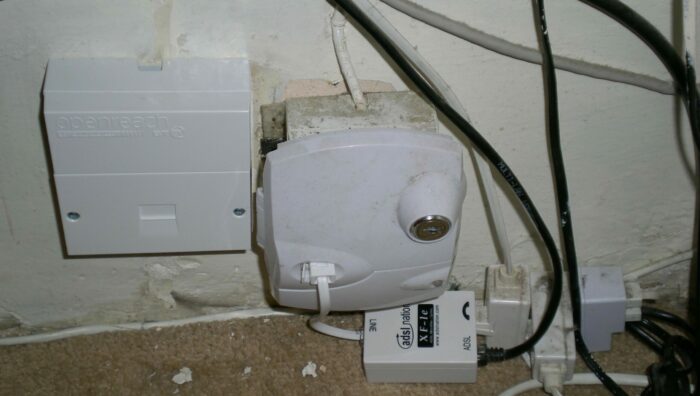 4.6. Reset Your BT Hub
Search for "Resetting BT Hub" for images demonstrating how to perform a factory reset on your Hub. Remember that resetting the Hub will erase all your settings, and you must set it up again.
4.7. Try an Ethernet Cable
Search for "Connecting BT Hub with Ethernet Cable" to find images showing how to connect your device directly to the Hub using an Ethernet cable. This can help you determine whether the issue is with your Wi-Fi signal or the broadband connection.

4.8. Check BT Broadband Service Status
Search for "BT Broadband Service Status" to find the BT website's tool that provides information on the status of your broadband service. If there are any reported issues, wait for BT to resolve them before attempting any further troubleshooting.
4.9. Relocate Your BT Hub
Search for "BT Hub Placement" to find images and tips on the best location for your Hub. Ensure it is away from other electronic devices, has proper ventilation, and is positioned in an open space for optimal Wi-Fi signal strength.
4.10. Contact BT Support
If all the above solutions fail, search for "Contacting BT Support" to find ways to contact BT's customer support team. They can provide further assistance and may be able to resolve the issue remotely or send a technician to your location.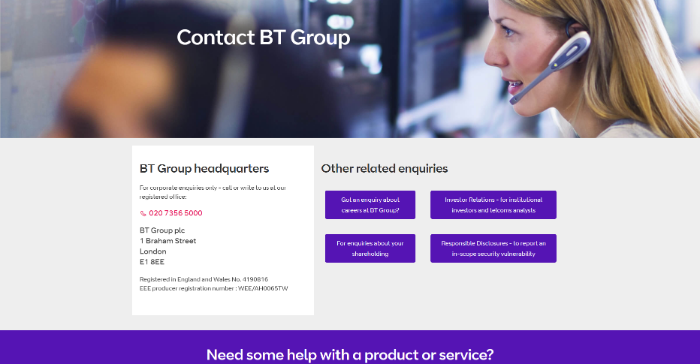 5. Additional Troubleshooting Tips
Here are some extra tips to consider if your BT Hub is still flashing purple:
Make sure your BT Broadband service has been activated. It can take up to 24 hours after the activation date for your service to become fully functional.
Disconnect all devices from your phone line, leaving only the Hub connected. This can help you identify if another device is causing the issue.
Ensure that all devices connected to your phone line have their microfilter, as this can prevent interference and connection problems.
6. Alternative Router Options
If you are still experiencing issues with your BT Hub, consider using a third-party router compatible with BT Broadband. Search for "Best Routers for BT Broadband" to find a list of suitable routers. Remember that using a non-BT router might require additional setup and configuration.
7. Conclusion
A BT Hub flashing purple can be frustrating, but with this comprehensive guide, you should now have the knowledge and tools to resolve the issue. Remember to follow each step carefully, and do not hesitate to contact BT Support if you cannot fix the problem. With the right approach, you'll have your BT Hub back online quickly, ensuring a stable and reliable internet connection for all your devices.
We hope this guide has provided valuable information and easy-to-follow solutions for dealing with a BT Hub flashing purple. By understanding the various light colors, the causes of the flashing purple light, and the appropriate steps to fix it, you can confidently tackle this issue and get your BT Hub up and running again.
In the future, if you face any similar issues, refer back to this guide and use the solutions provided to quickly and efficiently resolve the problem. Remember that technology can sometimes be unpredictable, but you can overcome any obstacle with the proper knowledge and patience.
Happy browsing!