Camelcamelcamel is a price-tracking website that allows users to monitor product prices on Amazon. It provides individual shoppers with a unique set of tools, giving them the ability to compare historical pricing data as well as set up "Price Watch Alerts."
This application not only helps consumers make informed and cost-effective purchasing decisions, but it can also be used by online sellers to understand price and competition better. Unfortunately, one of the biggest downsides of using camelcamelcamel is that their services are limited to just Amazon stores.
This means that if you're looking for an alternative platform with more comprehensive product listing from other leading ecommerce stores, like eBay or Best Buy, then camelcamelcamel might not be able to give you the data you need.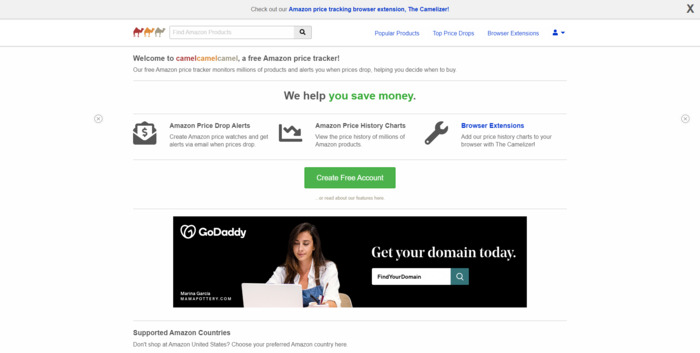 Current Status of camelcamelcamel in 2023
Camelcamelcamel has been steadily growing since its launch in 2008, as evidenced by its ever-increasing user base and its consistently high ranking on search engines.
This growth has resulted in more features being added to their app over the years, increasing their competitive edge against other price-tracking software that only offers a limited range of functionalities.
In addition to this, camelcamelcamel is expected to introduce a range of new products in 2023, including an artificial intelligence (AI) feature that will improve the accuracy of their price tracking.
20 CamelcamelCamel Alternatives for Price Tracking Solutions
Keepa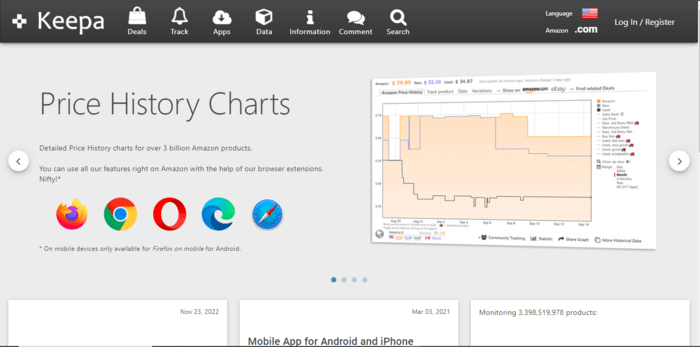 Keepa is one of the most popular Amazon price-tracking tools available on the market. It allows users to access real-time pricing data and compare historical pricing data. The platform also provides users with a range of analytics, including product popularity, sales rank changes and price drops.
Honey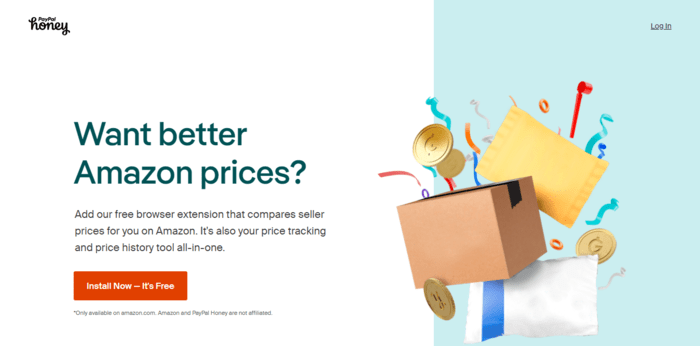 Honey is one of the oldest Amazon price tracking tools available and offers users an array of features that make it a great alternative to camelcamelcamel. This includes real-time product listings from over 30 major ecommerce merchants, along with dashboard insights such as bestsellers, top sellers, discounts and more.
Amazon Assistant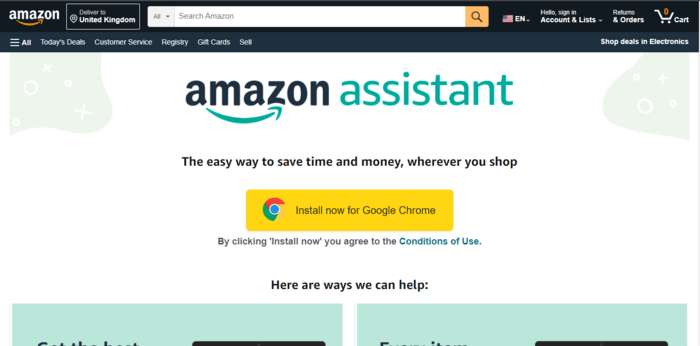 Amazon Assistant is a free browser extension developed by Amazon that allows users to track the prices of products they're viewing. It also offers additional features like showing its users price comparisons, product reviews and recommendations.
Pricegrab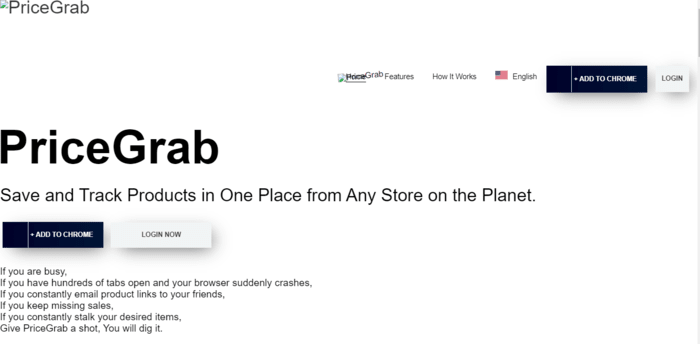 Pricegrab is an online price comparison tool that crawls several different ecommerce stores for shopping deals and discounts. This app is useful if you're looking for a comprehensive price-tracking service from multiple stores.
Earny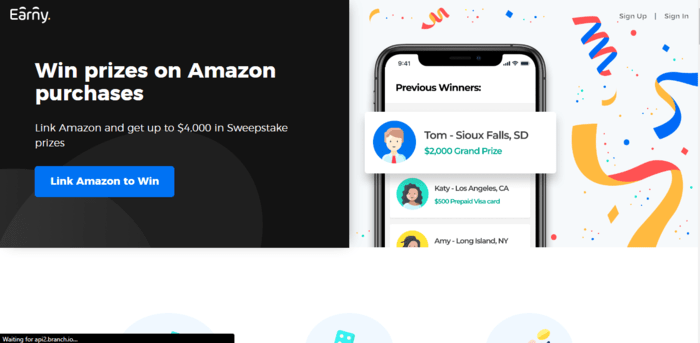 Earny is an automated savings program that tracks and refunds users for eligible purchases on Amazon, eBay and other online merchants. This app also provides its user with weekly summaries of their spending to help them be aware of the amount being spent, plus it offers regular discounts and cashback deals.
Rakuten Price Alerts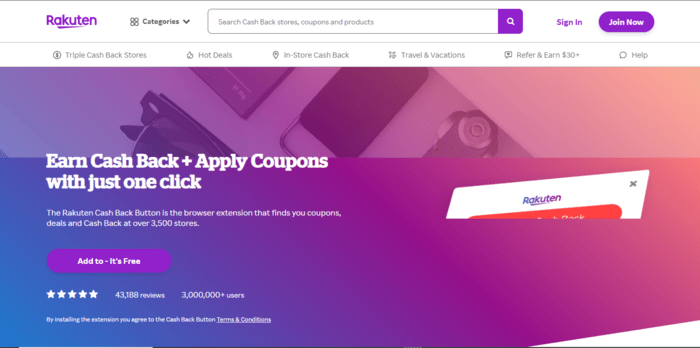 Rakuten Price Alerts is a product tracking and price comparison tool available on their website. This app allows users to track the prices of products from over 25 major retailers, set up automatic alerts when prices drop, and even provide coupon codes for additional discounts.
Jungle Scout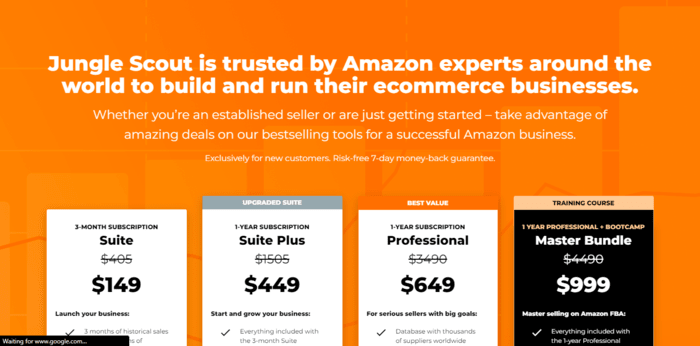 Jungle Scout is one of the leading ecommerce tools that provide users with powerful insights into Amazon sales metrics. The platform enables sellers to understand an entire inventory in terms of data-driven trends such as revenue per item, sales velocity and stock in Amazon warehouses.
Priceblink: Shopping Assistant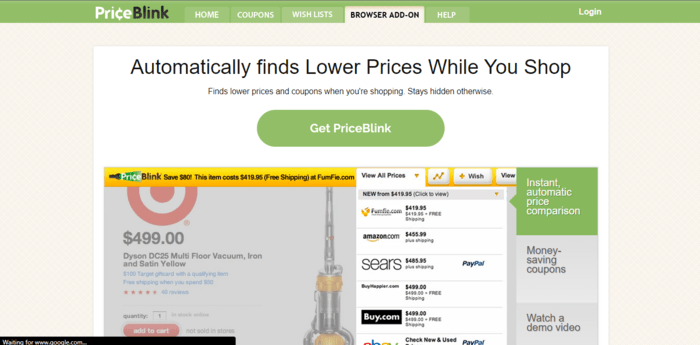 Priceblink is a browser plugin that compares prices from hundreds of online stores while the user shops online. It helps users avoid overpaying on any item they view by providing an accurate list of every applicable promotion code and discounted price across several different merchants.
PriceSpy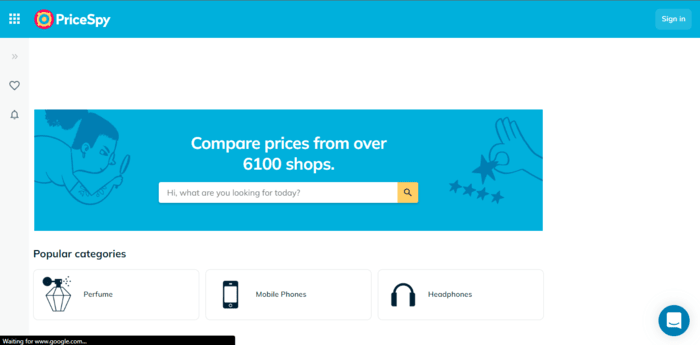 PriceSpy is a price tracking and comparison tool that allows users to compare product prices from 21 major retailers. This app is great for getting the best possible deals as it notifies you when a known price drops below your target value, plus it also provides customers with coupon codes for additional discounts.
Savelist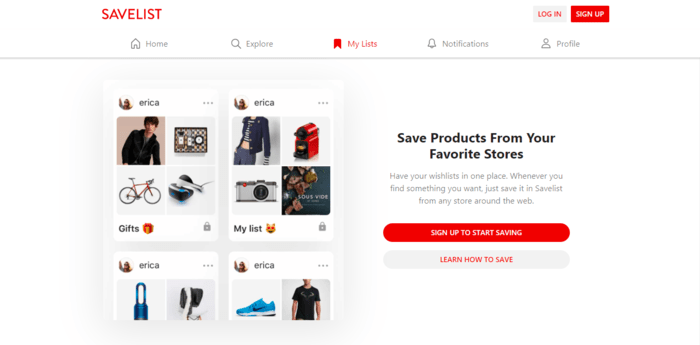 Savelist is an online collection manager which allows users to compile their favorite products on several different merchant websites into one simple list that they can easily access anytime. It also offers features such as automatic price watching and sends email notifications when prices drop.
Fetchee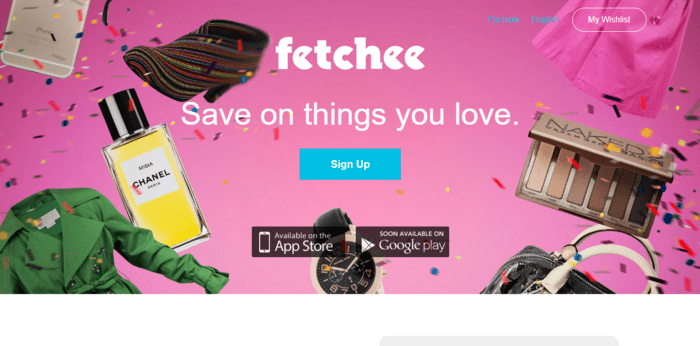 Fetchee is a web-based app that helps buyers of Amazon products quickly check their pricing options. This platform not only provides product lists but can also compare shipping costs between different sellers, so users have access to the lowest possible prices available on any given day.
Price Snoop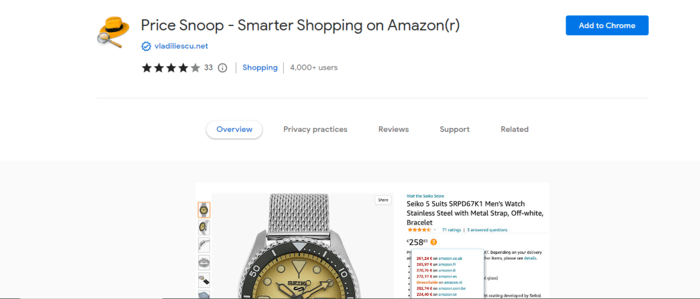 Price Snoop is a browser plugin that offers users accurate price comparisons for products on several major online stores. This extension provides shoppers with an informative view of product prices, giving them the ability to compare multiple sellers and pick the best deals in just one click.
A2X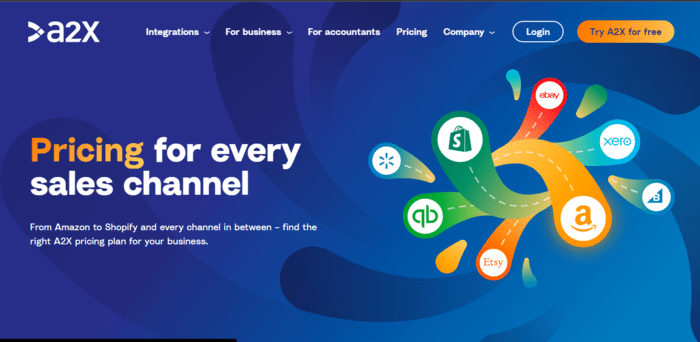 A2X is an accounting software that helps Amazon sellers manage their business operations across multiple markets and currencies. It's very easy to use and includes features like automated transactions, inventory tracking and expense management.
Webgility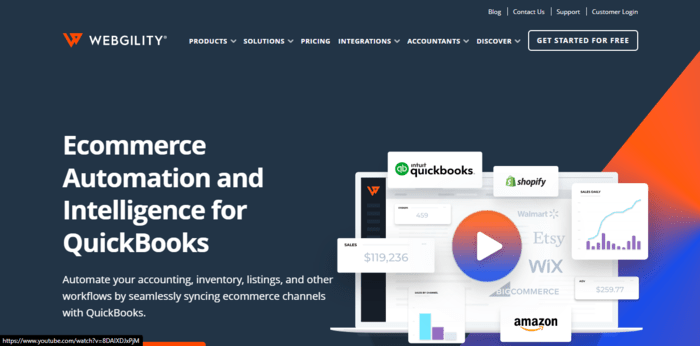 Webgility is an ecommerce automation suite that helps sellers streamline their accounting, tax compliance and other business operations related to Amazon sales. This software offers real-time financial insights which can help businesses make meaningful decisions involving pricing strategies, costs of products sold and more.
Helium 10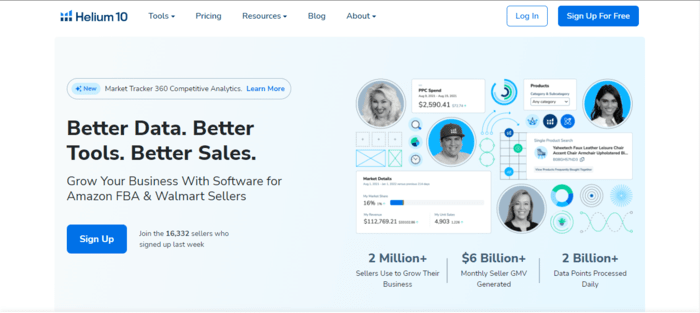 Helium 10 is a powerful collaboration platform for Amazon merchants, helping them to optimize their sales and marketing campaigns.
Their suite of tools includes a product tracker that offers real-time insights into pricing trends across different merchants as well as an A/B testing feature that helps sellers discover the most effective ads for their products.
AMZ Radar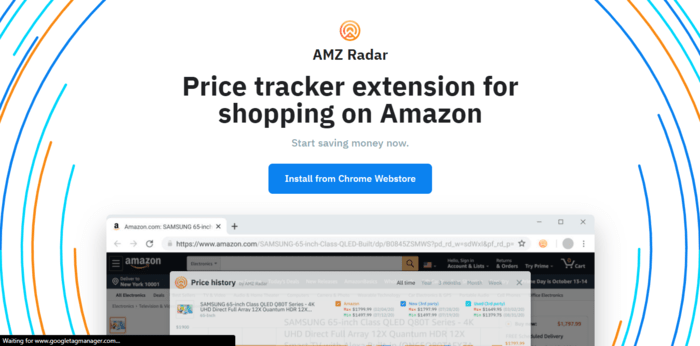 AMZ Radar is one of the most comprehensive Amazon price-tracking software available on the market today. This platform uses cutting-edge artificial intelligence (AI) technology which enables its users to stay ahead of their competitors and predict future product trends.
PriceZombie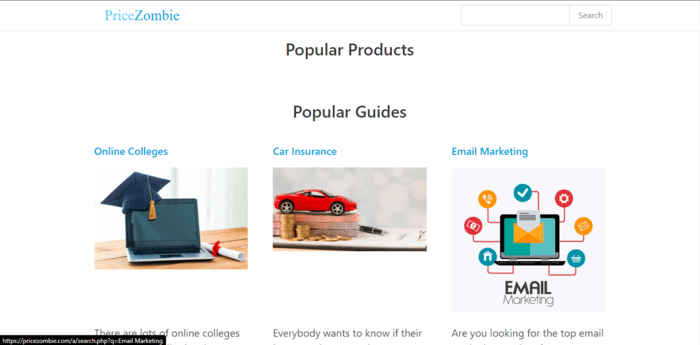 PriceZombie is a browser plugin that provides users with helpful pricing analytics when they're shopping online. This tool can help shoppers quickly compare prices, find discounts and set up notifications for items that have dropped in price since the last time they checked it.
Invisible Hand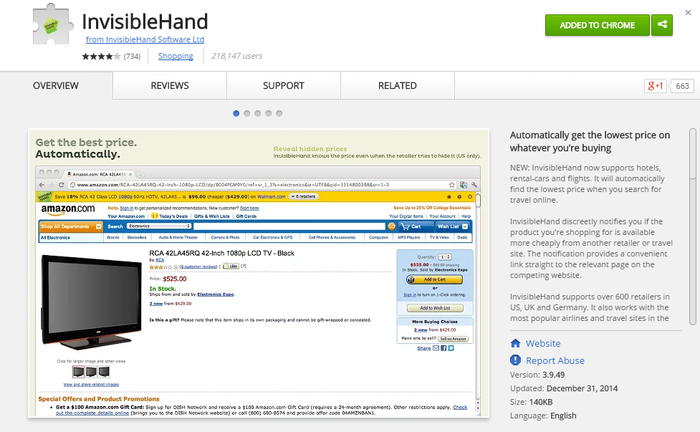 Invisible Hand is another browser extension that helps online shoppers to locate the best deals on the internet. This app searches a variety of websites, including popular ecommerce stores such as Amazon and eBay, and notifies you when there are big discounts or free shipping deals on products that you're viewing.
The Tracktor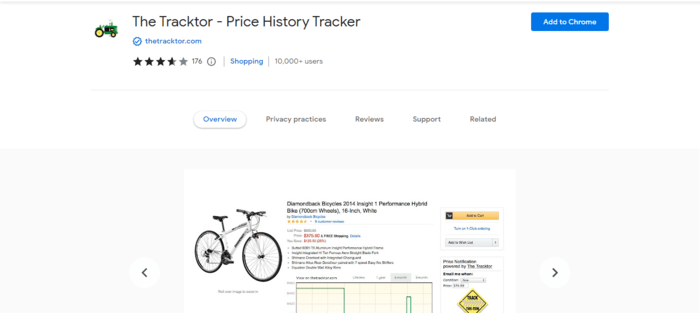 The Tracktor is an email-based price-tracking platform that sends alerts with product listing details whenever prices drop for items on various merchant websites. This application also provides shopping advice with up-to-date pricing data, helping you make quick and informed purchasing decisions.
Conclusion
Camelcamelcamel is an invaluable platform for online shoppers who want to stay ahead of the competition by tracking Amazon prices.
However, there are a number of worthy alternatives out there that may be better suited to your needs depending on which ecommerce stores you shop from and what kind of discounts or rewards you're looking for.
The 20 price tracking solutions discussed above should provide consumers with plenty of options when it comes to finding the ideal alternative to camelcamelcamel in 2023.
Camelcamelcamel FAQs
Q1: What is camelcamelcamel?
Camelcamelcamel is a price-tracking website that allows users to monitor product prices on Amazon. It provides individual shoppers with a unique set of tools, giving them the ability to compare historical pricing data as well as set up "Price Watch Alerts."
Q2: Does camelcamelcamel track prices from other ecommerce stores?
Unfortunately, no. At the moment, camelcamelcamel is only able to provide services for Amazon products. If you're looking for an alternative platform with more comprehensive product listings from other leading ecommerce stores like eBay or Best Buy, then you should consider using one of the other 20 alternatives mentioned in this article.
Q3: Does camelcamelcamel offer discounts or coupon codes on products?
No, unfortunately not. Camelcamelcamel is mainly a price-tracking website and does not offer its own discount coupons or voucher codes for any of the products tracked by the platform. However, it does list promotional offers from many third-party retailers, which can help users save money when shopping online.
Q4: Is camelcamelcamel available globally?
Yes, Camelcamelcamel is currently used by shoppers all around the world, providing them with real-time product listings and up-to-date Amazon pricing information. As long as you have an internet connection, you can use this application from almost any country in the world.
Q5: Does camelcamelcamel offer customer support?
Yes, Camelcamelcamel offers its customers an extensive list of resources on its website, including tutorials and FAQs that can help you troubleshoot your problems quickly. Additionally, their team of experts is available to answer any questions or queries regarding the application's features or services via email or in-app chat