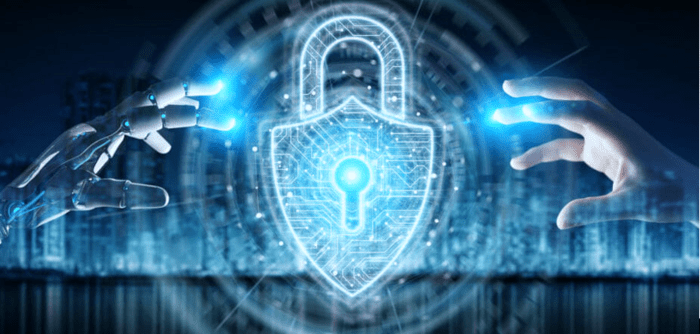 The threat of data theft and manipulation has been increasing over the years. Several instances of ransomware and malware attacks have left individuals and companies reeling from losses worth millions of dollars. Security analysts are scratching their heads on the best approaches to dealing with these challenges.
On the other hand, AI has taken over all sectors of the economy. It allows businesses to analyse lots of data, predict future events, enhance efficiency and streamline procedures. The technology has also been used in the digital security industry in a variety of ways. Let's explore some of the uses and options that AI for cybersecurity offers its users.
Detecting New Threats
Malicious actors in the digital space are always creating new cyber threats and engaging in similar activities. Most traditional software systems may struggle with the sheer number of new threats that come up each week. This is where AI steps in.
It uses sophisticated algorithms to detect changes in patterns and possible behaviours in the system. AI can be looking at many different patterns at the same time without getting overwhelmed. This is the most popular use of AI in cybersecurity.
Ecommerce websites, collaboration workspaces and online gambling sites in New Zealand use AI to identify broad surface attacks, DDoS and any malicious patterns in their networks. These companies combine AI with other approaches to ensure that no dangerous codes get into their systems.
Predictive Activities
AI algorithms, especially those that utilise machine learning, can analyse historical data to identify trends and patterns. This enables them to predict vulnerabilities and potential threats before they take shape.
Companies can use predictive capabilities to determine possible threats and take steps to enhance their security systems. It also helps with security planning and staying ahead of the pack.
Battling Bots
A huge chunk of internet traffic today is made up of bots. They mimic human behaviour and infiltrate websites with malicious intentions. They can take over user accounts, create fake ones and perform other types of data fraud. Of late, they have become a real menace in the cyber world.
Companies are using AI to tackle these automated threats. AI algorithms can be trained to detect traffic coming from human users, good bots (such as search engine crawlers) and bad bots. It is able to map the average user's journey across the internet and distinguish it from unusual activities. From here, it can pick up the intent of the bot user before the activities are executed.
Deep Learning Enhances its Capabilities
AI is able to learn over time. It uses such technologies as deep learning and machine learning to enhance the quality of its services. This enables it to include new threat detection capabilities in the next scan.
Therefore, as new threats become apparent, AI stays ahead by reconfiguring its systems. It also presents a challenge to the malicious actors, as they have to work extra hard to outsmart it. In the meantime, the company remains secure without putting in too much effort.
Easing Automated Tasks
There are several routine security tasks that happen on any network. For example, analysing user behaviour, monitoring network traffic and running scans. The use of AI can ease human talent from conducting such tasks so that they can focus on more complex issues.
Using AI for these tasks also has several advantages for the company. AI is significantly more accurate, does not get bored and will not change its workings simply because it forgot the procedure. Therefore, the company is assured of quality performance all the time, without having to verify each time they perform these tasks.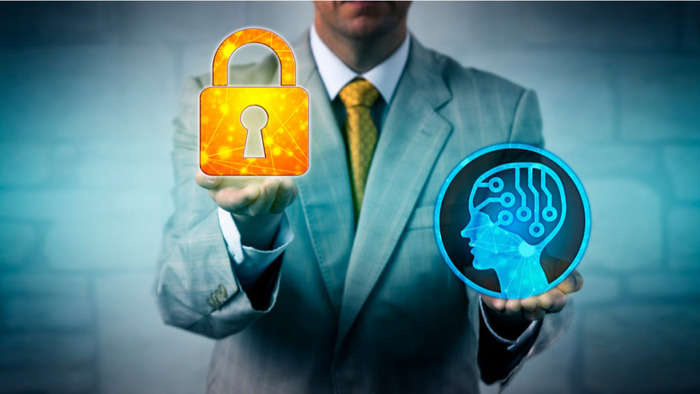 Advanced Threat Intelligence
For the company to be ahead of the threats, it has to keep scanning the environment around it for threats. Unfortunately, most threats are not easy to detect and are hidden from the surface of the internet. Companies have to look for ways to fish out the information they require to determine threats around them.
AI can power threat intelligence systems so that they are more accurate in finding data across the internet, the dark web and among internal systems. It can uncover risks that may remain unnoticed by traditional systems. Besides, its ability to analyse lots of data allows it to detect patterns that may point to possible security threats.
AI for Cybersecurity is Scalable
One problem that companies face when investing in cybersecurity systems is scalability. As businesses grow, the sheer number of threats also increases. They need to keep updating their threat systems to cater to emerging needs. Unfortunately, upgrades are mostly very expensive and distract from normal operational procedures.
However, AI is easier and cheaper to scale. Most AI tools can work several hundred times more than they currently do without requiring an extra penny. This means that the organisation would continue to receive quality services into the future almost effortlessly.
Takeaway
AI systems have revolutionised how companies detect and handle AI threats. It has helped organisations provide proactive threat prevention, detect and respond to threats in real-time, collect and analyse information related to threats and handle automated tasks, among other activities. AI for cybersecurity is just getting started and will prove an important player in the future as new threats and challenges become apparent.